Overview
Accepted Students
---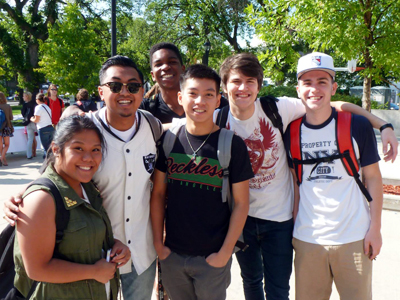 Congratulations – and welcome to The University of Winnipeg!  Starting University is a very exciting time in your life, but there are certainly lots of things to do.
To help you navigate, we've put together this Accepted Student Website to guide you through it all – step by step.  This section highlights what you need to do first and what's just around the corner.  Let the journey begin!





If you are starting in Fall Term, here's your timeline: 
See When Can I Register and start thinking about your course choices now.


Get prepared now for your assigned registration date/time by working your way through these two sections: What to Study? and Registration


Sign up right away for a group First-year Information Session.


Register for Orientation.  (The event is held during the last week of August but spots fill up quickly.)


If you want to get a head start on your studies, sign up for a summer course in July/August.  For details, see Jump Start [PDF] summer courses.


Register on your assigned date/time!


AFTER you've registered, there are a few more tasks to complete.  Your to-do list is here: Getting Ready


If you missed your assigned registration date/time, you can still register - up until the start of Fall Term.  But you should register as soon as possible, because classes do fill up.


If you are starting in Winter Term, begin here: 


INTERNATIONAL STUDENTS:  In addition to the above, there are a few other tasks for you to do -