Fitness Membership
Accepted Students
---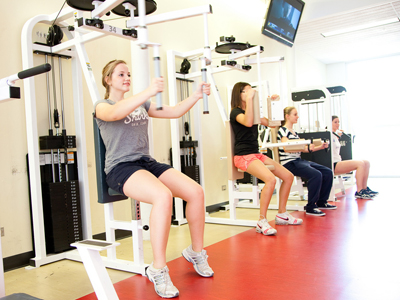 Most registered UWinnipeg students are eligible for a Duckworth Centre fitness membership - but you do have to activate it.

To activate your membership -  
All students wanting to use the fitness centre this year (starting September 1, 2018) need to start by setting up an account on the new member portal and accepting the online waiver. Please follow these instructions:
https://www.uwinnipeg.ca/recreation-services/docs/login-student.pdf
Step 2 is to go to the customer service desk (1st floor, Duckworth Centre) to have your picture taken and have access set up on your student card.

What does membership include?

Your membership includes access to all of the fitness facilities at Duckworth Centre including the Bill Wedlake Fitness Centre, with state-of-the-art cardio equipment, weight machines and free weights. 

A full service facility, the Duckworth Centre also offers personal trainers, fitness testing and a variety of intramurals and affordable fitness classes.
For more details, please see:  Fitness Membership