International Students
Future Students
---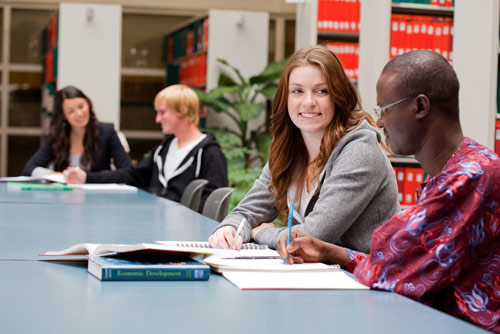 Welcome!
Welkom
欢迎
Ahlan'wa sahla
Fòonying
Huānyíng
ترحيب
Bienvenue
Willkommen
Kalōs orisate
Shalom
Benvenuto
환영
Yōkoso
ласкаво просимо
Hwangyong-hamnida
Bienvenido
Välkommen
Marhaban
Are you looking for a truly unique Canadian experience? UWinnipeg is the school for you. Known as the cultural cradle of Canada, Winnipeg offers international students an opportunity to explore what it really means to be Canadian while obtaining a quality education. With -20 C winters, hot prairie summers, canoeing, snowshoeing, and hockey games, just imagine the stories you will have for your family about the
true north
!
UWinnipeg is home to more than 600 international students from over 68 countries. With over 5% of our total student population coming from outside of Canada, we have many support services to ensure you have a great student experience while you are here.
As international students there are a few things you need to know about English Language Requirements, visa and study permits, and Canadian life in general. Please take a moment to review the information below.


Fast Fact: The University offers more than 400 courses in 40 fields of study.
Save
Save
Save