What about Scholarships or Student Aid?
Accepted Students
---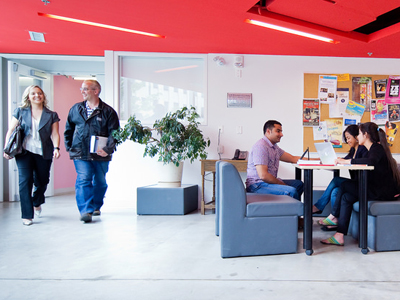 If you qualify for a Special Entrance Scholarship, you will receive a conditional scholarship offer a few weeks after you've been admitted. 
Winners of Applied-for Entrance Awards (both scholarships and bursaries) are notified in April. 
After final marks are received in June, your entrance award(s) will be finalized and the money applied automatically to your account; you will see the transaction on WebAdvisor by mid-August.


Manitoba Student Aid:  Starting June 1, you may apply for government student loans online: www.manitobastudentaid.ca
NOTE: You must be a resident of Manitoba and a Canadian citizen, permanent resident, or protected person to qualify. If you are a resident of another province or territory, you must apply through your home province/territory.
International students:  You may apply for a "President's Scholarship for World Leaders" as well as other opportunities.  UWinnipeg award winners will be notified one or two months after the posted deadline.  The money will be applied towards tuition and will show in the student's WebAdvisor account.  International students are not eligible for Canadian Student Aid programs (government student loans). 
For details and deadlines, please visit:  Awards & Financial Aid - International Students.


For more information on all scholarships, student loans, and other resources, see Money Matters