3MT Presenters
Graduate Studies
---
2020 3-Minute Thesis Competition Presenters
---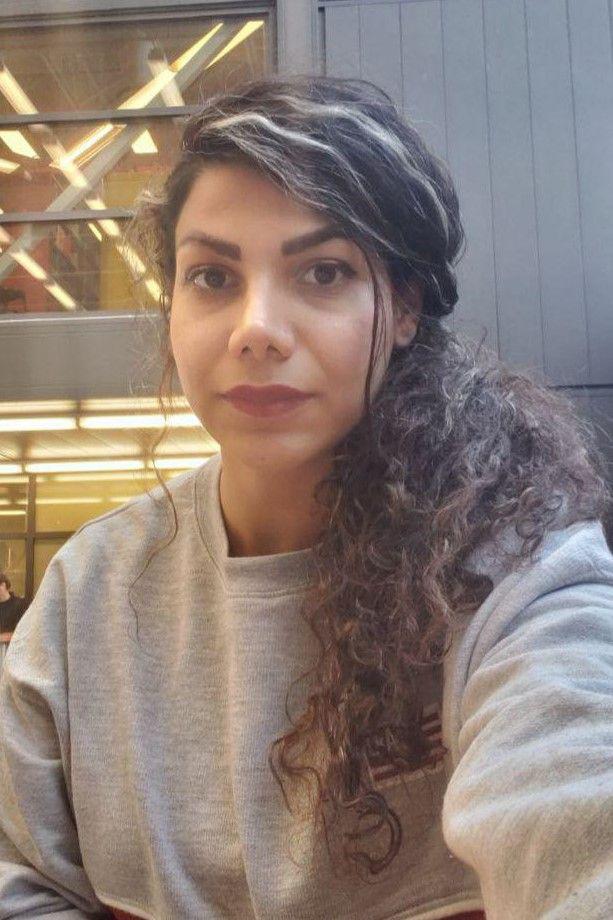 Nadia Moazen Chaharsoughi - MSc in Applied Computer Science and Society
Nadia is a graduate student of Applied Computer Science, who works on bio-inspired systems. Nadia believes that knowledge that we get from the biological mechanisms, which organisms use in dealing with difficulties, could be inspiring and applicable in a variety of today's systems.
The Understanding of Emergent Mechanisms in Living Systems
Have you ever heard about bio-inspired systems? Getting ideas from a living organism?
Mechanisms, the organism might use in addressing problems. You might have heard about the ant colony optimization algorithm, which is a probabilistic technique for solving computational problems. But if we go further, we find out more complex and adaptive living systems; For example, our body system, more in depth, ideas about information processing in the immune system has inspired so called artificial immune systems: programs that adaptively protect computers from viruses and other intruders.
To understand how to take advantage of these systems, we have challenges to comprehend how the information processing arises and in what sense do natural systems emerge with capabilities and functions? These unanswered questions remain a subject of confusion and thorny debate among scientists. Having such a description would provide a "high-level language" for biology and with many practical applications in other realms.
---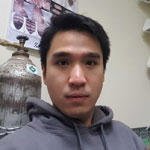 Alwyn Go - MSc in Bioscience, Chemistry and Public Policy
I obtained my BSc. in Biochemistry (Hons.) at the University of Winnipeg in 2018. Currently, I am pursuing my MSc. under the supervision of Dr. Alberto Civetta. I work with fruit flies and am interested in understanding the genetic basis of speciation by taking advantage of the unidirectional hybrid male sterility (HMS) exhibited in the Drosophila pseudoobscura subspecies pair. HMS in the subspecies pair is due to incompatibilities between D. p. bogotana X-chromosome and D. p. pseudoobscura autosomes. A gene, Ovd, is found within the X-chromosome and has a major contribution to HMS. My project aims to identify interaction networks of Ovd using RNA-sequencing and transcriptomics.
The Building Block Don't Fit: A Genetic Basis to the Origin of Species

Different species make up our rich biodiversity. But what is a species? One definition is that organisms of the same species can freely interbreed with each other. The origin of species has been an active area of interest in biology. Darwin proposed the theory of evolution through natural selection. The now famous finches are an excellent example. They adapted to their environments and accumulated changes that eventually made them separate species. But what Darwin didn't know was that before the finches changed their beak shapes, changes within their DNA were happening. These genetic changes eventually led to new species. To find the genetic basis of speciation, I use a pair of Drosophila subspecies at the brink of a speciation event. With what I like to call a 23andMe for fruit flies, I'm slowly uncovering the genetic basis of speciation and furthering our understanding of the origin of species.
---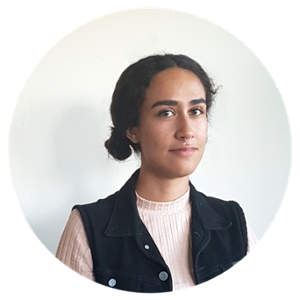 Mariana Muñoz Gomez  - MA in Cultural Studies: Curatorial Studies
Mariana Muñoz Gomez is an emerging artist, writer and curator. Her work is concerned with language, representation, diaspora, displacement and identity within post- and settler colonial contexts. Mariana completed a BFA (Honours) degree at the University of Manitoba School of Art in 2016 and is currently a graduate student in the MA in Cultural Studies: Curatorial Practices program at the University of Winnipeg.
Language, Space and Representation: Challenging Colonialism Through Art
How can art and language challenge colonialism in the Canadian context? Looking at contemporary artists who use language and text, I investigate the power of language and its relationship to colonialism, epistemology and psycholinguistics. Definitions of decolonization ranging from 20th and 21st century activists and cultural theorists are analyzed in order to position the Canadian discourse around "decolonizing," and to consider the concept of a decolonial aesthetic. Contemporary art's role as visual communication and as an imaginative tool is considered in its potential for challenging existing hegemonies and imagining new futures and alternate realities.
This presentation will focus visually on Joi T. Arcand's photographic series Here on Future Earth (2009) and Patrick Cruz's installation Stepmother Tongue (2017).
---
Aimee Lynn Louis  - MA in Indigenous Governance
Aimee Louis lives in Winnipeg, Manitoba, Canada and her ancestral roots are from Wuskwi Sipihk First Nation. As a Nehiyaw iskwew in the Master of Arts Indigenous Governance (MAIG), she will present her research entitled "kiskinwahamākēwina ohci mikiwāhp ekwa miyo–pimātisiwin opikināwasowin, Teachings from the Tipi and self–determination in child rearing."
Kiskinwahamākēwina ohci mikiwāhp ekwa miyo–pimātisiwin opikināwasowin
(Tipi teachings and self–determination in child rearing)
Opikināwasowin (traditional child rearing) adopts a holistic (mental, emotional, physical, and spiritual) approach while being inclusive of the family unit and the community. This case – study will contrast colonized child rearing practices against opikināwasowin for First Nation individuals residing in Winnipeg, Manitoba. At this stage in the research, colonized child rearing practices are those that are designed, externally imposed and enforced by the state whereas, opikināwasowin, defined above, utilizes on traditional philosophies such as kiskinwahamākēwina ohci mikiwāhp (tipi teachings). Provincial policies are absent of self–determination principles in child rearing and are designed without considering the realities of the First Nation families it impacts.
Using Nehiyawak (Cree peoples') Teachings from Elder Mary Lee, I will present the kiskinwahamākēwina ohci mikiwāhp, as I have come to understand them. Analysis will use the fundamental Spiritual teaching that each child is a gift from Creator, created with their own purpose, plan and gifts.
---
Aleksandra Manzhura  - MA in Criminal Justice
Aleks is a criminal justice grad student in the final year of her MA studying experiences with medical assistance in dying in Manitoba under the supervision of Dr. Kelly Gorkoff. This research was funded by a Research Manitoba Master's Studentship as well as a SSHRC Graduate Scholarship.
Medical Assistance in Dying: Perspectives from Manitoba
Following the decriminalization of medical assistance in dying (MAID) in 2016, profuse debates ensued with concerns being raised regarding the implementation of this practice. However, lost in these political debates are the voices and experiences of the target population for this decriminalization as well as those who engage in the day-to-day operations of MAID, namely, MAID providers, patients, and their families who often assist with the process. My research will examine the experiences and perspectives of this population during and following their MAID applications, using semi-structured interviews. I aim to reveal the positive and negative effects this legislative scheme has had on patients, particularly, the obstacles they face on their journey to MAID.
---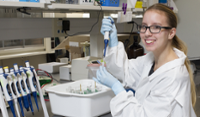 Breanna Meek  - MSc in Bioscience, Technology, and Public Policy
I completed my BSc. Honours in Biology at the University of Winnipeg, graduating with the gold medal of academic achievement in the Honours Biology program. I recently began my Master's degree at the university continuing my research under my supervisor, Dr. Renée Douville with funding from the Canadian Institute of Health Research (CIHR). I am currently working on my thesis studying Endogenous Retrovirus-K and its integrase protein. I am looking at how this protein can cause DNA damage in human cells and how that can contribute to ALS pathology. I am excited to continue my research and hopefully change the lives of patients with ALS.
Integrate me one more time… ERVK integrase as a source of DNA damage in neurodegenerative disease.
Amyotrophic lateral sclerosis (ALS) is a fatal neurodegenerative disease impacting brain and spinal cord motor neurons. Endogenous retroviruses are ancient viral elements in the human genome. Endogenous retrovirus-K (ERVK) integrase enzyme is expressed in affected ALS tissues. Integrase inserts viral DNA into the host genome by breaking host DNA and relying on cellular repair mechanisms to fix this damage. Failure to repair DNA damage can lead to necroptotic cell death and neurodegeneration. To study ERVK integrase-mediated DNA damage and necroptosis, I will insert ERVK integrase expression vectors into a variety of cell types, including stem cells for the generation of cerebral organoids. I will use Western blot and confocal imaging to identify the presence of ERVK integrase, DNA damage (γH2AX), engagement of DNA damage repair pathways (BRCA1, DNAPK, and PARP1), and ultimately necroptosis (p-MLKL). Understanding cellular effects of ERVK integrase-driven neurodegeneration may lead to future therapeutics for patients with ALS.
---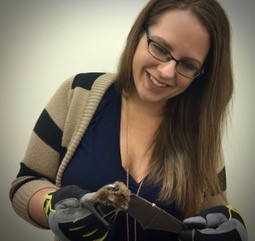 Kristina Muise - MSc in BioScience, Technology, and Public Policy

Prior to starting their M.Sc, Kristina completed a B.Sc. (Honours) also at the University of Winnipeg. Kristina plans to apply to vet school to obtain a DVM degree and to continue with a Ph.D. in veterinary medicine. Kristina is active in numerous organizations including The Wildlife Society (uwinnipeg Chapter). In addition to their studies, Kristina focuses on bat outreach talks to schools within Manitoba and volunteering their time with spay and neuter field clinics across the province. Currently, Kristina is in her second year.
Huddling & Humidity: Energetic costs of big brown bats during hibernation
During hibernation, mammals must balance energy expenditure and water loss, often in varying environmental conditions. My thesis tests hypotheses that ambient humidity and huddling behaviour affects the water balance and drinking behavior in big brown bats. For my hypotheses, I predict that bats in a dry environment will form denser huddles to conserve water loss and will drink more to replenish lost water. Additionally, I predict that bats roosting in a huddle will conserve more water as compared to bats roosting solitarily. To test my hypotheses, I used a captive colony of big brown bats which hibernated in 8°C and either 98% or 50% relative humidity. After 110 days of hibernation, I used open flow respirometry to measure metabolic rate and water loss of both solitary and huddling bats. Overall, my research will provide insight into the importance of huddling and humidity on the energetic costs of hibernation.
---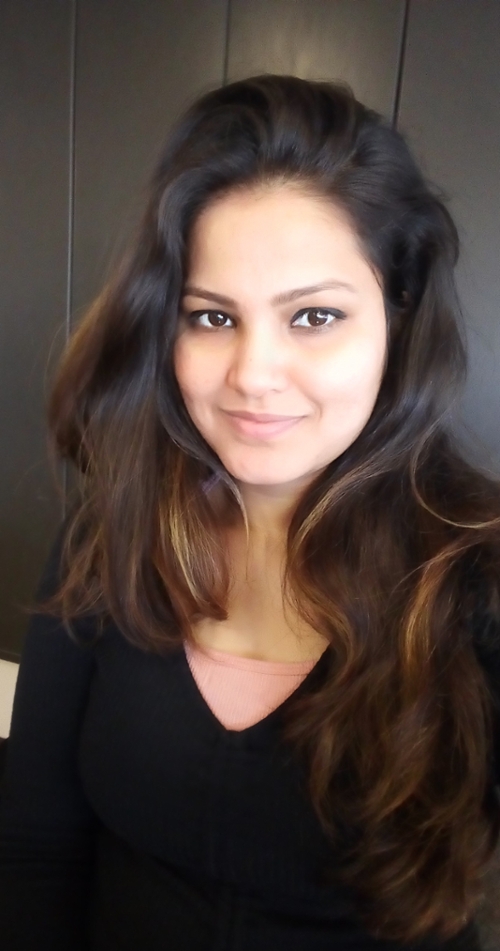 Dharitri Tripathy - MSc in Applied Computer Science and Society
I am a 2nd year computer science student, investigating varying brain signals due to different emotions and analysing the behavioral patterns. I believe that my research certainly will help the researchers, scientists and doctors to understand patients going through mental depression,Alzheimer's and other brain diseases . Depending on different patterns they can provide solutions how to overcome these to have a good mental health.
Apart from these, being a versatile student, I have established collaboration of computer science department with criminal justice department and indigenous department by working on machine learning and statistics projects as a research assistant.
Manifestation of Idiosyncratic Content and Cognitive Brain Signal Distortion 
My master's thesis is to investigate varying brain signals arising due to different emotions and analyses the brain behavioural patterns using an Open BCI device. A brain-computer interface(BCI) is a neural-control interface establishing direct communication between wired brain and external device. I used an electroencephalography(EEG) headset capable of recording four EEG channels. The brain signals were transmitted wirelessly to the computer by Bluetooth protocol. Trial experiments were done. Neuron firings were recorded. Using mathematical filters, I decoded the signals to generate behavioural patterns. Some brain waves were having noise due to extreme stress level. For other brain waves the noise was little. Brain waves are usually influenced by different thoughts. For example, individuals of northern areas have higher than average rates of major depressive disorders that can be captured by a BCI device. Our next phase is to experiment on broader subjects with different paradigms to analyses brain's patterns complexity.
---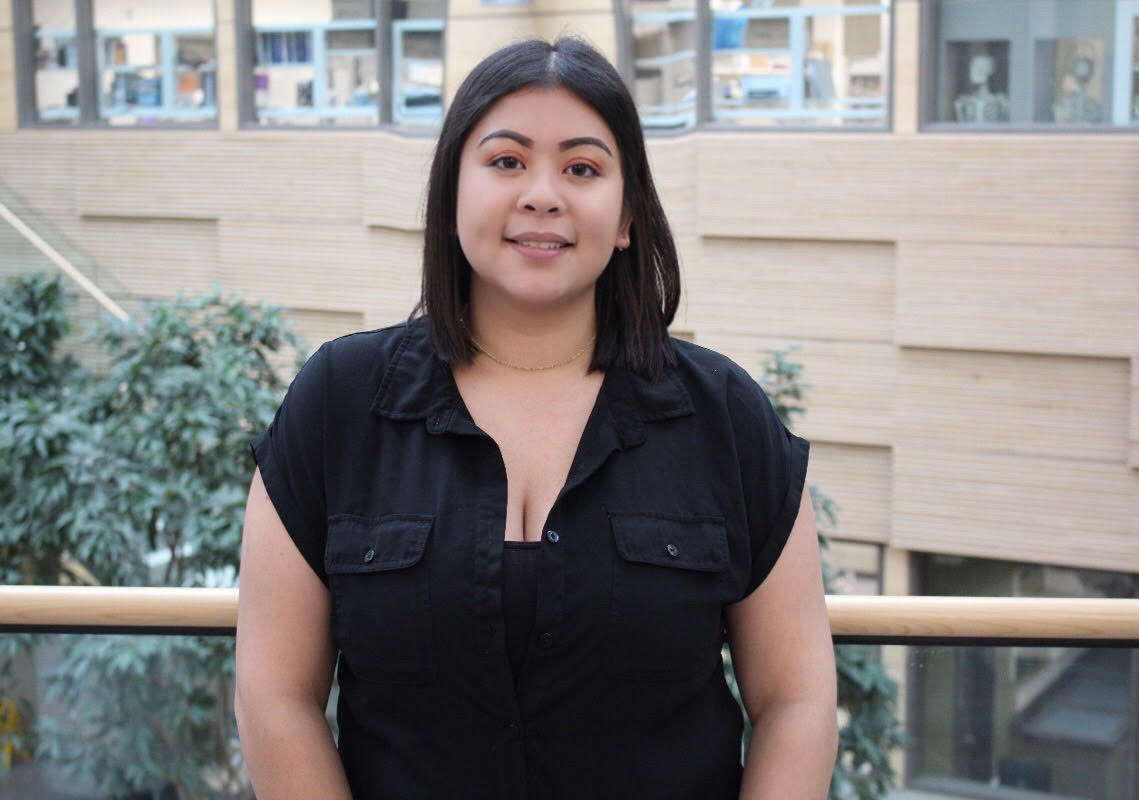 Taylor Wilson - Master's in Development Practice
Taylor Wilson is a member of Fisher River Cree Nation. In 2016, she graduated from the University of Winnipeg with her Bachelor of Arts in Cultural Anthropology and Conflict Resolution. Taylor's interest lies in Indigenous education, health, food and nutrition, and social policy. She has worked on research projects with the School of Community Services and Health Sciences at Red River College, Ongomiizwin at the University of Manitoba, South Australia's Health and Medical Research Institute in Adelaide, Australia, multiple other projects at the University of Winnipeg, and even participated in the second cohort for the Indigenous Summer Scholars Program. Now she is currently completing her final year in the Master's in Development Practice program at the University of Winnipeg with the hopes of pursuing her PhD.
Decolonizing the food guides: Learning from Indigenous experiences with food guides in Canada and Internationally
The 2019 Canadian food guide exhibits a great promise to be inclusive of cultural diets and diverse perspectives on food, including the food systems of Indigenous communities, but still falls short in fully considering the incredibly diverse perspectives and preferences of First Nations, Metis and Inuit communities in Canada. Foods guide fail to address food security, health, and nutritional needs of Canadian Indigenous communities and continue to impose a dominant "Westernized" worldview of food and nutrition. Indigenous food systems and associated knowledges and perspectives are being re-discovered and are a potential way to address the health and food security needs of Indigenous communities worldwide. We discuss the challenges and benefits of Indigenous food guides, their potential impact on health and food security for Indigenous communities based on Canadian and International experiences, propose a decolonizing and community-based research approach that promotes Indigenous led approaches to solutions for health and food security.