Accessibility Services (AS) and Deaf & Hard of Hearing Services (DHoHS)
Student Services
---
In collaboration with the students, faculty, and staff at The University of Winnipeg, Accessibility Services (AS) and Deaf & Hard of Hearing Services (DHoHS) facilitate and promote the ongoing development of an accessible learning environment which provides students with disabilities or medical conditions the opportunity to participate fully in all aspects of campus life.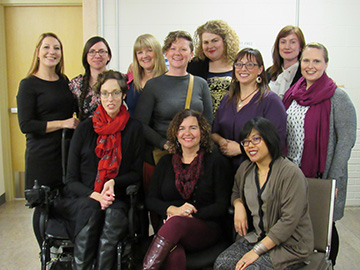 Location:
AS and DHoHS are located in room 1M35, the offices in the Northwest corner of Manitoba Hall on the main floor. The closest accessible pickup and drop-off point is the Ellice Avenue campus entrance (Lockhart Hall, which is just around the corner from our offices).




General Information: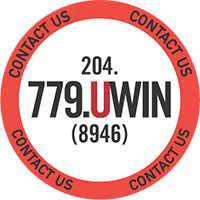 For an overview of information on our services, you may download a digital copy of our brochure. 

For additional information, or to register for academic accommodations please contact Accessibility Services at 204.786.9771 or through email at accessibility@uwinnipeg.ca. Deaf or Hard of Hearing students may contact 204.786.9704 or t.rogowski@uwinnipeg.ca directly. 

Regular office hours are: Monday through Friday from 8:30AM to 4:30PM
Updates:
The Accessibility for Manitobans Act (AMA) became law December 5, 2013. The Manitoba government will develop mandatory accessibility standards. Each standard will address barriers for Manitobans in key areas of living, including education. Standards will apply to Manitoba's private and public sector organizations including The University of Winnipeg. 
Upcoming Scholarships:
Mattinson Scholarship Program for Students with Disabilities
The Mattinson Scholarship Program for Students with Disabilities is offering up to four scholarships, valued at $2,000 CAD for a bachelor degree program, tenable for one year.  Applications are by nomination only, and only one nominee from each of Universities Canada's member institutions will be accepted. The candidates must be Canadian citizens or permanent residents of Canada, and have a minimum academic average of 80%.  Candidates must be diagnosed with a permanent disability which is documented and is the primary disability for which they are applying.

Postmarked applications must be sent to Universities Canada on or before May 15, 2017.
Postmarked supporting documentation must be sent to Universities Canada on or before May 29, 2017.

Additional information is available by contacting us at awards@univcan.ca