Graduate Studies Academic Calendar
Registrar's Office
---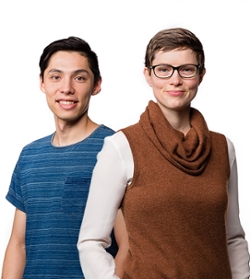 The Graduate Studies Academic Calendar is a comprehensive document that covers all the University's master's program requirements, course descriptions, and rules and regulations. 
Use an Academic Calendar as a catalogue to explore different programs.  Use it as a reference tool to check requirements, regulations, policies and academic dates.
Please note that not every course listed in the Calendar will be offered in this academic year. Courses offered in an upcoming term are listed in the Timetable and in WebAdvisor.




2018-19 edition

See the left-hand sidebar for all the sections in the 2018-19 edition of the Graduate Studies Calendar. (If the sidebar is not visible, try making your browser window larger.)
NOTE: The University is not publishing a print copy of the 2018-19 Academic Calendar.


Archives
Starting in 2015, for the first time, a separate Graduate Studies Academic Calendar was published.  Here are the last editions:
2017-2018 Graduate Academic Calendar [PDF]
2016-2017 Graduate Academic Calendar [PDF]
2015-2016 Graduate Academic Calendar [PDF]
Before 2015, graduate programs were included as a section called "Graduate Studies" within the whole University Calendar.
For information on graduate programs in academic years prior to 2015, please see the "Archives" on the Undergraduate Academic Calendar page.