COVID-19
What you need to know about COVID-19
---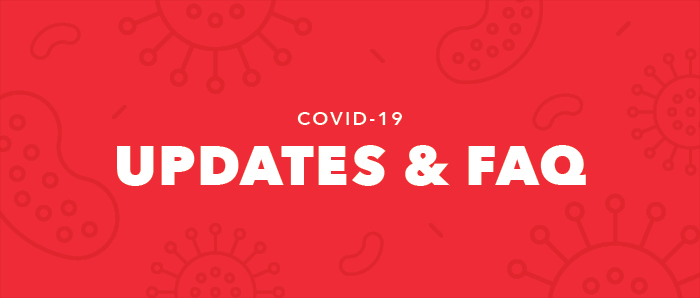 LATEST UPDATES 
March 30, 2020 - Update for UWinnipeg students. The voluntary withdrawal deadline for both winter 2020 term (January to April 2020) and fall/winter 2019-20 term (September 2019 to April 2020) has been extended to April 6. Read more. 
March 23, 2020 - All campus buildings will close until further notice. Access will be limited to those who are delivering essential services, such as security, physical plant, food services and residence staff. Read more.
March 19, 2020 - The voluntary withdrawal date has been changed. Students now have until March 31, 2020 to voluntarily withrdaw from Winter term courses. Read more.
---
ABOUT COVID-19
The University of Winnipeg is closely monitoring the COVID-19 situation, and will provide updates as they become available. We have professional staff who have developed plans to maintain campus operations and ensure the safety of students, faculty, staff, and visitors.
The University of Winnipeg is continuing to follow the advice of the Public Health Agency of Canada and Manitoba Health as they monitor, gather information, assess risk and recommend evidence-based approaches for health care providers and precautions for returning travelers. Manitoba's response aligns with that recommended by the Public Health Agency of Canada (PHAC) and being implemented by most Canadian provinces.
You may wish to access the Manitoba COVID-19 screening tool posted online by Shared Health Manitoba. 
It is important to remember that every member of our university community should be treated with respect and dignity. No person should be targeted in any way or subjected to discrimination resulting from a misplaced perception that they may be a carrier of a communicable disease based on their perceived disability, race, ancestry, place of origin or otherwise. 
It is also important to maintain confidentiality should a student or employee be confirmed to have COVID-19 or other communicable illness.
For links to more information, review the following FAQ's, and visit the Province of Manitoba and Government of Canada websites. These sites are being updated regularly with up-to-date, accurate information.