3MT Competition
Graduate Studies
---
---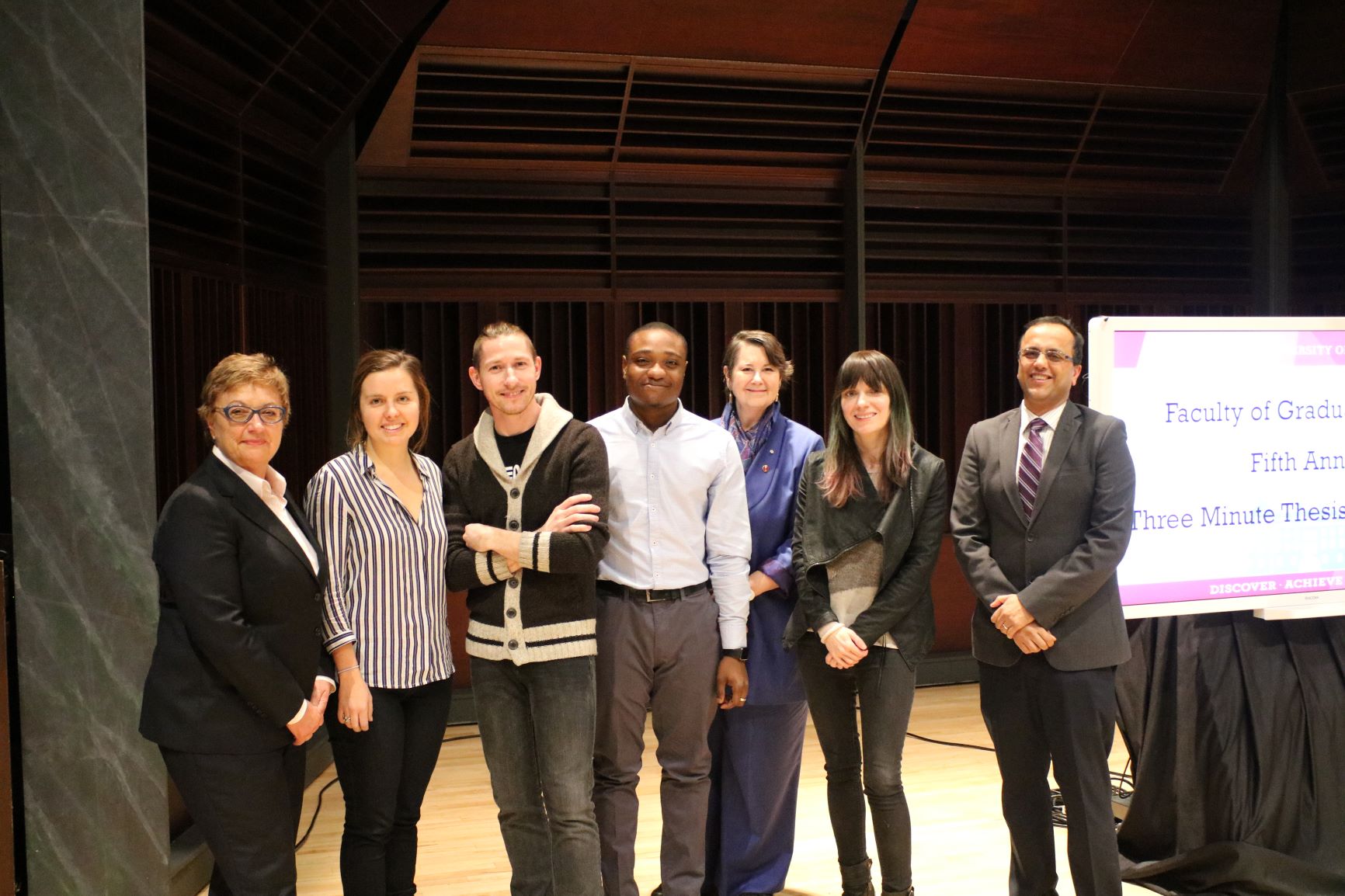 ---
Congratulations to Dean Reddick (centre left) who won the 5th Annual Three Minute Thesis competition on April 3rd, 2018 and to  and Laura (second from left) who ties for 2nd Place!

Congratulations Victor Alhassan (centre right), who ties for second place and was also voted the winner of the Peoples' Choice Award!
---
3-Minute Thesis Competition
April 3rd, 2018 from 2:30-4:00pm, Eckhardt Gramatte Hall
Graduate Studies Research Week kicks off with the 5th Annual University of Winnipeg Graduate Studies 3-Minute Thesis Competition is being held from 2:30-4:00pm! Master's Students from a variety of graduate programs will compete and reception will follow. 3-Minute Thesis (3MT™) is a research communication competition developed by The University of Queensland which challenges research higher degree students to present a compelling oration on their thesis and its significance in just three minutes in language appropriate to a non-specialist audience.
Rules:
A  single static PowerPoint slide is permitted (no slide transitions, animations or 'movement' of any kind, the slide is to be presented from the beginning of the presentation). The slide must have minimum 0.5" margins for key information.
No additional electronic media (e.g., sound and video files) are permitted.
No additional props (e.g., costumes, musical instruments, laboratory equipment) are permitted.
Presentations are limited to three minutes maximum and challengers exceeding three minutes are disqualified.
Presentations are to be spoken word (e.g., no poems, raps or songs)
Presentations are considered to have commenced when a presenter starts their presentation through movement or speech.
For any images, photos or diagrams used on the slide, if not created by the presenter, the presenter must have explicit written permission to use the image and the source must be credited.
For more information please email Allison Norris at a.norris@uwinnipeg.ca
*The winner of this competition will then compete at the regional 3MT Competition at the University of Regina on April 27, 2018!
**Students will be informed by March 15 regarding their participation in the 3MT Competition** 

View our 3 Minute Thesis Presentation Videos from 2014 - 2017!
Return to Research Week Main Page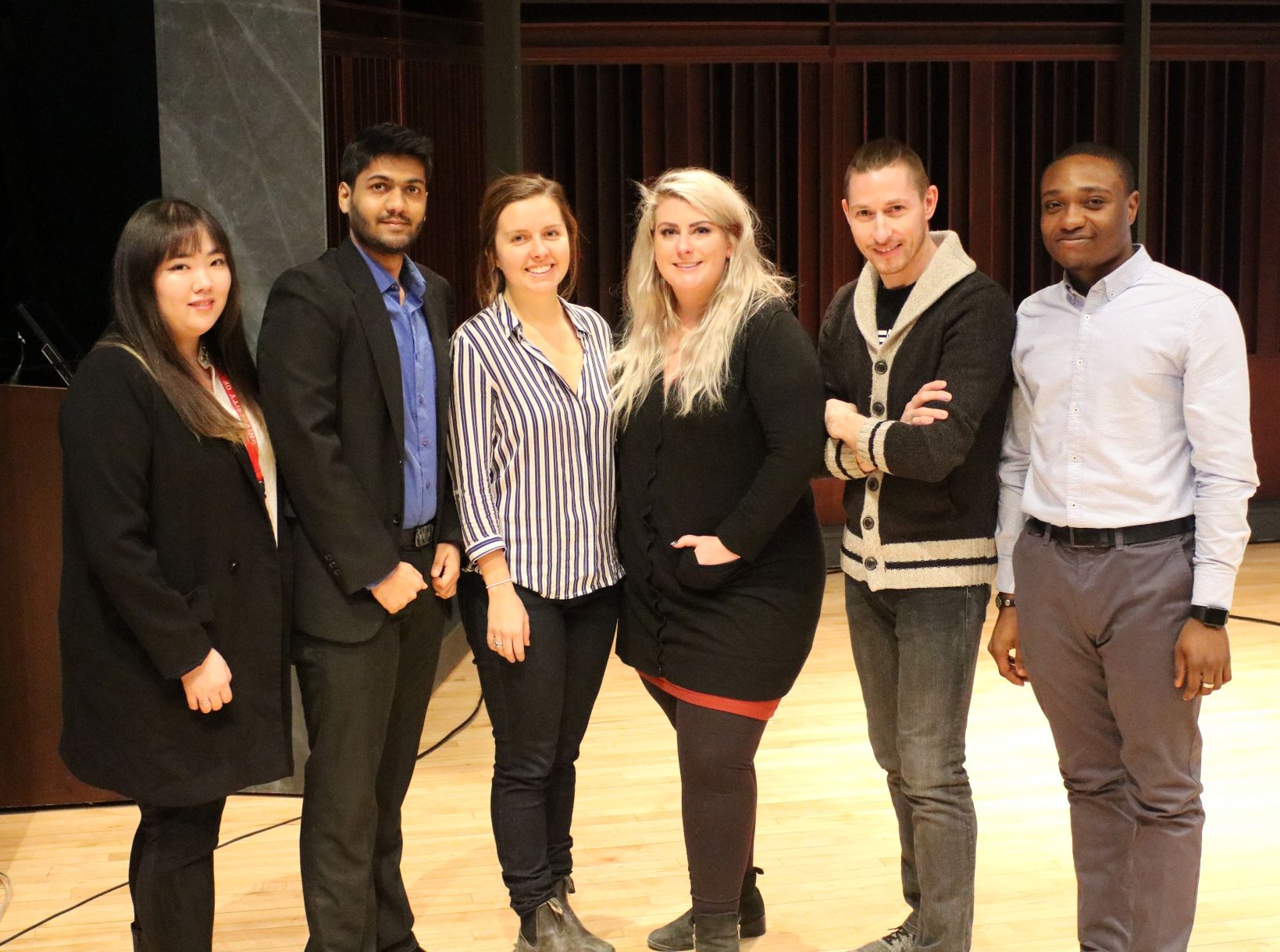 The 2018 3MT participants!
left to right: Serena Sung Young Lim
(MSc ACS),
Kushagra Trivedi (MSc ACS),
Laura Cameron (MAIG),
Cassandra Szabo (MDP),
Dean Reddick (MSc Bioscience),
Victor Alhassan (MSc ACS)