Featuring Jazmin Alfaro
Graduate Studies
---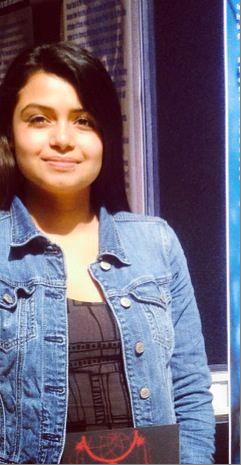 MA in Indigenous Governance Student awarded a place in the NCAIS Spring Workshop
The Faculty of Graduate Studies connected with graduate student Jazmin Alfaro to talk about her research, and her recent award of a placement in the Newberry Center for American Indian Studies Spring Workshop. This year's workshop was held in March and led by University of Winnipeg faculty member Maryjane McCallum and University of Manitoba faculty member Adele Perry. 
Can you tell us a bit about your graduate program and area of research?
I'm finalizing my first year of my Masters of Arts in Indigenous Governance (MAIG). I am in the thesis stream and am focusing on land protection for the transmission of Indigenous knowledges with particular interest on Indigenous Food Sovereignty
Congratulations on being awarded a placement with the Newberry Centre - how did you hear about this workshop opportunity and what did you learn at the workshop?
I saw the event posting on the Masters of Arts in Indigenous Governance (MAIG) facebook page and I submitted my CV and a letter of interest. The workshop taught us about archival research methods, the history of the Hudson's Bay Company and its impact on Canada's identity. It also focused on how to use archival documents, archival structure vs library structure, and various topics and issues I was previously unfamiliar with regarding Indigenous peoples in Canada.
Did you meet students from other institutions there?
Yes – mostly from the United States. Yale, Harvard, University of Minnesota, University of Nevada, University of Michigan… I lost count!
How will this event have an impact on your future work in your program?
I have not had in depth archival research experience before. This workshop helped me understand the process and how to engage in research.
The Newberry Consortium in American Indian Studies launched its programs in July 2009, drawing on the Newberry's world-renowned collections in American Indian and indigenous studies and the resources of the McNickle Center to offer programs such as institutes, conferences, and annual workshops, as well as provide fellowships to graduate students and faculty at member institutions. Membership in the Consortium is limited to 20 institutions in the United States and Canada.
More information on the Newberry Spring Workshop may be found here: http://www.newberry.org/ncais-spring-workshop-research-methods
More graduate student research features may be found here: http://www.uwinnipeg.ca/graduate-studies/features/research-features.html
Read more of our Research Features >