Meet Marriage and Family Therapy Alumna, Marsha Harris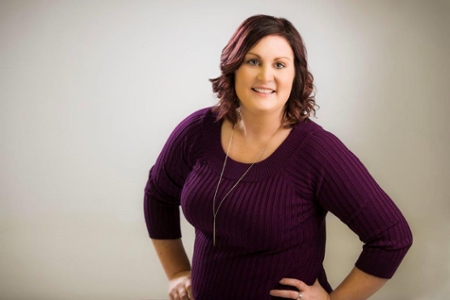 Recently, the Faculty of Graduate Studies chatted with Marriage and Family Therapy alumna, Marsha Harris, who discusses their role as a Brandon University Personal Counselor.
When did you graduate from your Master in Marriage and Family Therapy program?
I graduated from the MMFT program in 2014.
Can you tell us about your academic background and what led you to choose this program?
Prior to attending U of W I had completed a Bachelor of Arts from Brandon University and the Applied Counselling Certificate Program at University of Manitoba.  I had been working for a number of years at the Addictions Foundation of Manitoba and I wanted to further develop my clinical skills. My mentor had completed the MMFT program and I was always in awe of her clinical skills and knowledge. It was watching her work with clients that inspired me to apply to the program.
Can you talk about your experiences in the MMFT program?
The MMFT program is an incredibly rigorous program! The classes were very small which provided me the opportunity to develop close relationships with my fellow students and with the faculty. This created a supportive environment for me to develop a strong theoretical understanding of clinical work and to practice my clinical skills. 
In the MMFT program there are about 40 credit hours of courses and four 10 month practicum.  For each practicum students are paired up with clinical supervisors in small groups. I was extremely fortunate that I was assigned brilliant and extremely well respected clinicians who I continue to maintain close relationships with. I don't think I realized when I began the MMFT program how much I would learn and grow as a person and as a professional.
Can you tell us a bit about your role as personal counselor for Brandon University? 
Brandon University has two personal counsellors who support students with their mental health and wellness needs. My role includes individual, couple, and group therapy as well as facilitating wellness workshops on campus and supervising the Peer Wellness Educator program.
I absolutely love my work with students! I find that as a group they are very informed about mental health and wellness, which keeps me on my toes and current on new trends in the counselling field. The students I work with are highly motivated to develop new skills or to process old issues that are impacting them day-to-day.
At BU the personal counsellors are members of the faculty association as tenured professionals.  This past January I was successful in my tenure application. I was also successful with my recent application for sabbatical, which means I will be able to dedicate one full year to research.
There are many specific populations on our campus that could benefit from the development of targeted mental health and wellness resources and workshops specific to their needs. My goal for this sabbatical leave is to focus on two specific populations:  Music students and International students.
In addition to this I also plan to develop BU as a practicum placement or counselling training site. Many rural communities struggle to have enough mental health supports within their own community.  Historically individuals often must access practicum placements in larger centres – this creates a barrier for learning and a barrier for student counsellors to access the mental health field.  The ability to offer BU as a potential site would contribute to the growth and development of rural clinicians and support various graduate programs to secure practicum placements for their students. My hope is to support rural students in accessing clinical skills locally which may increase the number of counsellors in the Westman area.
You have a workshop titled "Grad Studies Survival Kit" on Friday September 18 from 10am-11am. Can you tell us what students may expect for the session?
In this session we will be discussing the multiple dimensions of wellness and the impacts that grad school may have on these dimensions. We will be focusing on stress and anxiety experienced by grad students, and I will be providing some helpful tips and techniques to support students in coping with some of the challenges they may face. My hope is that students will have some immediate takeaways to be used to support their personal wellness goals.
Thank you so much for taking some time out of this busy time of the year! Good luck with the new term and the upcoming workshop.
Contact Dylan Jones at d.jones@uwinnipeg.ca if you want to register for the Grad School Survival Kit workshop.