Curatorial Practices Alumna opens up new art gallery in Winnipeg
Graduate Studies
---
The Faculty of Graduate Studies recently connected with alumna Lisa Kehler to catch up on her recent projects since her graduation: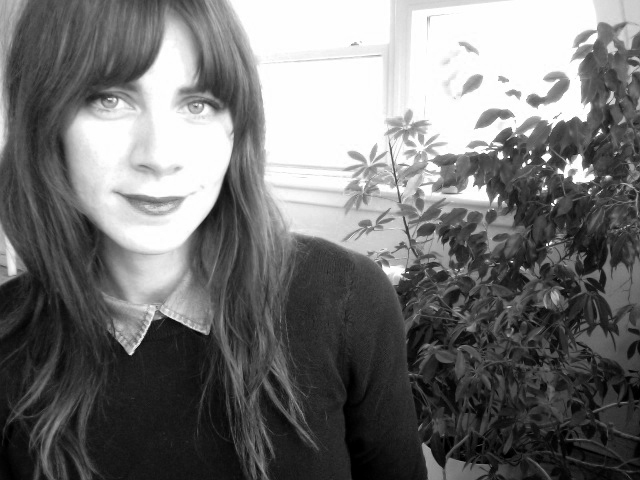 Can you tell us about your UW graduate program, and when you graduated?
I was in the Masters in Cultural Studies program, Curatorial Practices stream. It was the first year they offered the opportunity to focus on this subject. I graduated in October 2013.
What interested you about this program?
I graduated from U of W in 2007 with my BA Honours in art history. I had been involved in the preliminary stages of Dr. Serena Keshavjee's research into how to get this program started at U of W.  I was living in Halifax when I heard that the program was finally approved, so I immediately applied and moved home. My interest was in studying art in Winnipeg - specifically Winnipeg artists. I was given the opportunity to undertake the practicum requirement of my degree at Plug In ICA with former Director, Anthony Kiendl. My project was to study their archives and write an essay, as well as compile a comprehensive record of their exhibition and programming history to be published in honour of their 40 year anniversary. (Hopefully published this year). It was such a game changer for me. Researching the history of Plug In essentially taught me the history of the Winnipeg art scene. 
I was also excited to work with the faculty - specifically Dr. Keshavjee, Dr. Majzels, and adjunct professors, Dr. Stephen Borys and Pat Bovey.  
What have you been doing since you graduated?
After graduation last October, I continued to work full time at Border Crossings magazine as their Special Projects Director. I also began freelancing for Akimbo, Canadian Art, and Kolaj. I've been travelling a lot too, which has really augmented my education. Last May I went attended the Venice Biennale and hosted a special issue launch event at the Canadian Pavilion. This May I attended the Outsider Art Fair, Frieze Art Fair, and the Whitney Biennial in NYC. These were all opportunities to grow, network, learn, and experience.
Last year I also started working towards opening a commercial art gallery here in the city. My goal was to create a space to highlight the unparalleled art being produced here. It's quite mind boggling how many significant artists this small city exhales.
Can you tell us about the new gallery you've launched?
On July 24th, I opened Actual, a commercial contemporary art gallery located at 300 Ross Avenue. My commitment to Winnipeg artists has been ongoing for almost 10 years now. After recognizing there was a frustrating lack of opportunities to engage with the work being created in our own city, I decided to pursue it. These artists have healthy, important careers outside of Winnipeg, but so many people here have no idea/no access to, the incredible talent we have in our city. My goal is to begin building a new collecting base here in the city. Establishing a core group of collectors who will grow with our local artists. The group of artists I am fortunate enough to collaborate with includes:
Ted Barker, Scott Benesiinaabandan, Paul Butler, Michael Dumontier, Derek Dunlop, William Eakin, Erica Eyres, Neil Farber, Jeanette Johns, Krisjanis Kaktins-Gorsline, Wanda Koop, Syliva Matas, Shaun Morin, Kristin Nelson, Paul Robles, Mélanie Rocan, Suzie Smith, and Robert Taite. 3 of the artists are shortlisted for prestigious art awards in Canada as well! (Dumontier and Farber for the Sobey Art Award, and Taite for the RBC Painting Competition).
What advice would you offer to students who may be interested in launching their own gallery?
My advice to students interested in launching their own gallery is limited. I can't tell you what is right or wrong as I cannot measure my success after such a short time, however, I know that if you have a real passion, regardless of what that is, pursue it. You will learn so much. And you really can't fail if you learned something.
Any other advice for incoming graduate students?
My advice is to know what you want to get out of the program you take. You have the power to tailor what you are learning to suit what you are interested in. Think big.
Read more of our Alumni Features >