MA in Indigenous Governance Alumna Jennifer Keith
Graduate Studies
---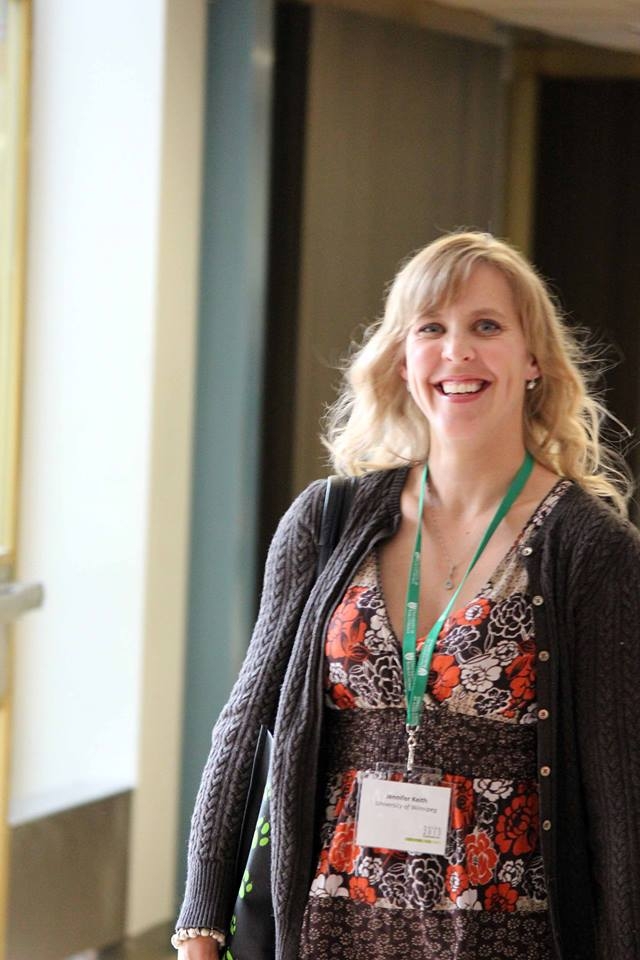 Jennifer Keith, MA in Indigenous Governance, 2013
What kind of research did you do in your MA program?
My MA in Indigenous governance provided a solid foundation in the history and theory of Indigenous-state relations for my research.  My MA thesis, "The Tłı̨chǫ Agreement and Small Acts of Freedom: From Self-Government to Self-Determination," positions the Tłı̨chǫ Agreement, a modern treaty between the Government of Canada and the Tłı̨chǫ Dene, as an instrument to facilitate the eventual exercise of Indigenous self-determination.  My thesis demonstrates that, although the Tłı̨chǫ are working within a colonial space, by creating self-government they are protecting, recovering, revitalizing, adapting and operationalizing ways of being that are uniquely Indigenous.  Their freedom of thought and action within a colonial political space is a small but subversive act of freedom. Such small acts of freedom, I argue, can further the re-establishment of the Indigenous right to self-determination.
What are you working on now?
I have started my PhD at the University of Manitoba under the supervision of Dr. Peter Kulchyski.  My PhD will build on the work I began in my MA by analyzing how Indigenous rights under self-government and Indigenous visions of self-determination intersect and overlap with the sovereignty of the Canadian Government. I plan on conducting a case study that positions the Canadian Government policies and legislation related to the North within the rights and authorities outlined in the Tłı̨chǫ Dene's self-government agreement and their vision of self-determination.  The current federal government is placing a great emphasis and investing money in the North, and is aggressively asserting its sovereignty over the North.  At the same time Indigenous nations are implementing their right to self-government and developing their visions of self-determination.  My goal is that the knowledge created by my research will be useful to the Dene and assist them in furthering their goals for self-government and self-determination
I am currently teaching a fourth year seminar on Aboriginal political movements for the Politics Department at the University of Winnipeg and I hope to continue teaching this and other courses for the department.  I am a regular contributor to the Manitoban, the University of Manitoba newspaper, writing for the News and Arts section on local Aboriginal issues and I have a bi-weekly column called "Debunking Colonialism" which focuses on how non-Indigenous peoples can honour the commitments to Indigenous peoples made in the treaties, deconstruct the histories that contribute to our societies ignorance and build relationships with Indigenous peoples based on respect and reciprocity.
I am also working  with the Tłı̨chǫ Dene on self-government and related political development, helping with the Implementation of the Tłı̨chǫ Agreement. I have been engaged in this work for over a decade..
Any advice you'd like to offer to graduate students here at UW?
Enjoy your time in Grad school.  Treat it like a job and take the time to immerse yourself in the literature and interact with your fellow students and faculty.   As a graduate student you are shifting from being a consumer of knowledge to becoming a creator of knowledge. Your colleagues around you will help you to push the limits of your understanding and develop your critical thinking skills.  Your peers also understand the demands placed on you and will help you through the tough times and celebrate the good ones...like successfully defending your thesis!
Read more of our
Alumni Features >