Joint Programs
Accepted Students
---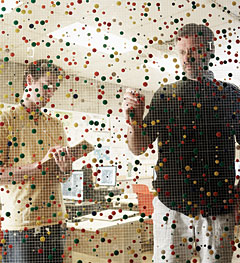 The University of Winnipeg offers several Applied and Joint Programs with Red River College.  Students must apply to, and receive acceptance from, both institutions.
Some course work is done at UWinnipeg and some is done at Red River College. For example, years one and two might be done at UW, year three at Red River College and year four at UW. The pattern is specified in the program description.
Applied and Joint Programs bring together the theoretical and applied aspects of the course material.   They combine the specialties of The University of Winnipeg and Red River College.  For each program, there are specific course requirements, along with a certain number of electives.
Requirements of the joint programs can be viewed in the "Student Planning" online tool.
Also, you can consult the fact sheets: Joint Programs - Factsheets.
For detailed information, please look in the relevant academic department in the Academic Calendar.