Language Partner Program
English Language Program
---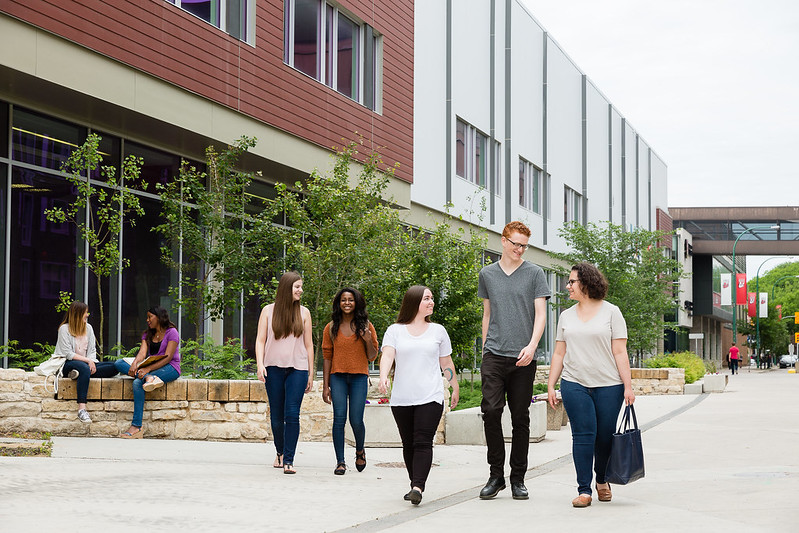 At The University of Winnipeg, we encourage students to practice the language they are learning. One of the ways that students can do that is with a language partner.
What is a Language Partner?
Language partners are native or fluent English-speaking volunteers who give English as an Additional Language (EAL) students an opportunity to practice English outside of the classroom and to learn more about the Canadian way of life. Our volunteers come from all parts of the community and are 18 years and older.
How will I (an EAL student) benefit from working with a Language Partner?
Being matched with a Language Partner has many benefits! You will have the chance to practice speaking English in casual conversation outside of the classroom. Meeting with a Language Partner will help you develop fluency and increase your confidence. Your Language Partner may also help you understand aspects of Canadian culture.

How will I (a volunteer) benefit from working with a Language Partner?

As a volunteer in this program you will learn about a student from another country. You will help them with their English skills on an informal level (this is not a tutoring program) and gain knowledge of working with people from other countries. This is also an opportunity to expand your knowledge about working with an EAL learner. It is a great opportunity if you want to work abroad, become a teacher, gain experience for a future career, or simply help. Another benefit is that at the end of the program you will receive a letter of completion from The University of Winnipeg which is a great addition to any portfolio when applying for a job.
The Time Commitment
The day and time partners meet is flexible. When a student and volunteer is matched they will attend a 'Meet and Greet' with the language partner coordinator. Partners would then agree to meet at a mutually convenient time and place in order to talk, listen and learn. The commitment is one hour per week for twelve weeks.
What do Language Partners do together?
The following are just some examples of activities volunteers and students have shared during weekly visits:
Going for coffee 
Going out for lunch 
Playing sports
Going to a local market
Shopping
Canoeing, skiing, hiking, ice-skating, mountain biking
Going to a movie
How would I be matched with a Language Partner?
Students and Language Partners fill out an application form for this program. Students will be given the opportunity to fill out the application for a language partner during the first few weeks of the term. Partners are then matched up in relation to interests and hobbies as closely as possible. Both partners will be asked to attend a "Meet and Greet" and that is when the partners would be introduced and then plan their first meeting time and place.
How do I apply?
To apply please download the Application Form [PDF], fill it out, and either fax or scan it back. Someone will be in contact with you shortly. Thank you!
Or, to find out more, download the Information Sheets [PDF] or contact Student Life Coordinator, at elpstudentlife@uwinnipeg.ca or phone 204.982.1151.
Thank you for your interest and we are looking forward to having YOU as a volunteer language partner!
*please note, we ask that volunteers are 18 years of age and older*