Apply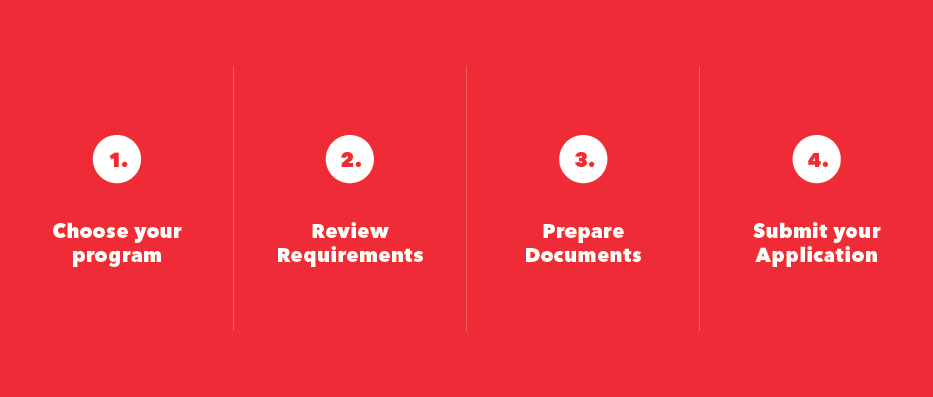 Instructions on How To Apply Online
---
After we receive your application form, application fee and tuition deposit payments, we will send you an official "Letter of Acceptance" (LOA) for each session for which you have paid a tuition deposit/applied.
Please contact us if you need assistance by email at infoelp@uwinnipeg.ca or call 204.982.1703.
Application Deadline
The program application deadline is two weeks before the program start date. Applications received past the application deadline can be submitted but acceptance is subject to space availability.
Fees
The application fee(s) are due with the submission of the program application form. For some program applications a tuition deposit needs to be included in the application fees. The final remaining tuition fee payment is due three weeks before the program start date. Tuition fees are listed on the application form or program website page. A late payment fee will apply after the deadline. Students may be required to purchase course textbooks.
---
We advise that you download and save application(s) before you fill electronically or print.
Forms
Explore Program Application
For Canadian Residents Only: Canadian residents or landed immigrants who have been enrolled as full-time students during the preceding academic year may be eligible to receive a bursary for this Program. For more information, please contact the Ministry of Education in your own province and ask about the Explore Program, or visit their website at: www.myexplore.ca
Application Information for Non-Bursary Students: To apply, please complete the Summer Language Program Application Form and return it to our office with the application fee and registration deposit. Fill in the homestay application form and include payment for homestay placement if you wish to participate in our Homestay Program.
Tutoring Application
Document Request Form
To request a document, e.g. Official Transcript, Certificate, Letter of Enrollment, Letter of Acceptance, and Computer Username Password, submit a document request form along with the correct fee/s listed on the application to infoelp@uwinnipeg.ca.  All fees must be paid in full before request can be processed. Please allow 3-5 business days for processing.