Customized Programs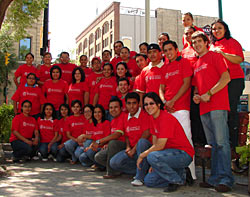 We offer programs that are customized to meet the specific needs of any group looking for Intensive English study, whether the focus is academic, cultural, or professional. The course content can focus on essential English language skills and provide opportunities for English communication through planned socio-cultural activities. Learn more about our Student Life Program.

Program possibilities include, but are not limited to: 
Business ( with or without a work placement component)
Canadian History and Culture
English for Professionals
Teaching English as an Additional Language

Homestay Program
If you choose, you may apply to stay with a host family in the Homestay Program while you study in this program.
Every effort is made to find the best match for students & families involved in the program.
The benefits of homestay include many additional opportunities for students to practice their English skills in authentic living situations while outside of the classroom.

Application Information
If you would like to propose a customized program for your group at the University of Winnipeg, please submit the following application form with your ideas: Customized Program Application.


For more information on Customized English Language Programs or to submit your application contact:

Eriko Isobe
General & Customized Stream Coordinator

English Language Programs
The University of Winnipeg
515 Portage Ave
Winnipeg, MB
R3B 2E9
Canada

Phone: 1.204.258.3031
Email: e.isobe@uwinnipeg.ca