Joint Master of Public Administration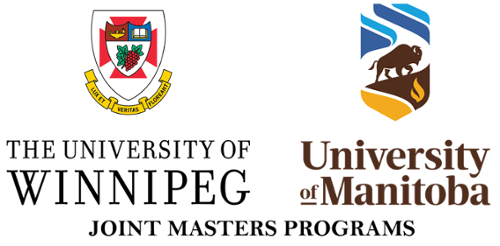 This Master's program is offered jointly by the Department of Political Science of The University of Winnipeg and the Department of Political Studies of The University of Manitoba. Unless otherwise specified by particular agreements attached to its creation, the program is governed by the general procedures and regulations devised by the two universities for Joint Masters Programs.
The objective of the program is to provide students, both full- and part-time, with a sound knowledge of Public Administration. The approach is interdisciplinary, although courses in Political Science/Political Studies are emphasized. The core exposes all students to a common set of courses designed to encourage both innovative and integrative perspectives. The Public Administration emphasis allows interested students to obtain knowledge of both the theory and the practice of government organizations, including knowledge of the political, economic, social and other contexts in which they operate.
The joint Master's Program is supervised by the Joint Disciple Committee (JDC) consisting of members from both the faculty of the University of Manitoba, the Faculty of Graduate Studies as well as their Department/Program of study.
Master of Public Administration Fact Sheet
Check out a recent panel discussion on the MPA program:
Please note: The admission process for this program is administered through the University of Manitoba. For more information, please visit Master of Public Administration website.
---
Program Overview
All students entering the MPA Program complete a program of 36 credits.  Students will complete 8 core courses (24 credits, all 3 credits) and 12 credits as options for a total of 36 credits. The MPA is course-based program so there is no thesis option or comprehensive examination. No advance standing will be accepted (i.e. transfer credits). The co-operative education program (Co-op Program) will be mandatory for all students, with approved waivers for those who meet eligibility criteria.
Students will be required, however, to complete a major paper as part of the Capstone Seminar. The required courses are:
GPOL-7700 (POLS 7130) Theories and Issues in Public Administration
GPOL-7710 (POLS 7132) Public Policy Process and Issues
GPOL-7720 (POLS 9260) Governance and Administration
GPOL-7730 (POLS 9420) Principles of Public Finance for Policy Analysis
GPOL-7740 (POLS 9630) Quantitative Methods for Policy Analysis
GPOL-7750 (POLS 7134) Qualitative Methods and Communication for the Public Sector
GPOL-7760 (POLS 9610) MPA Capstone Course
GPOL-7770 (POLS 7980) Professional Development
Note:  GPOL - U of W course number; POLS - U of M course number
---
Admission Requirements
The joint MPA Program is a multi-disciplinary program admitting students with undergraduate work from a variety of backgrounds including political science, sociology, social work, science, economics, business and nursing. The required GPA for admission is 3.0 (B), but candidates with a GPA of 3.5 (B+), or with a combination of career experiences and a GPA between 3.0 and 3.5 may be competitive. An undergraduate degree consisting of 120 credits is required. Students may be recommended for admission with a GPA of 3.0 in the last 60 credit hours of their undergraduate degree.
---
Application Procedures and Deadlines
JANUARY 15th - International and Canadian applications deadlines for September registration. September is the only admission date. There is no admission in January.
To be considered for admission to the Master of Public Administration program, students forward the following to the Faculty of Graduate Studies:
the Faculty of Graduate Studies Application for Admission form and all documents and fees that it requires, (University of Manitoba students may request a history instead of a transcript);
one copy of official transcripts from all post-secondary institutions that the student has attended. These transcripts must be received by the Faculty of Graduate Studies in envelopes that have been sealed and endorsed by the issuing institution. Where academic records are produced in a language other than English, the applicant must arrange for the submission of official literal English translations of all records;
two letters of reference. These letters must be included with the on-line application;
a brief letter of intent. The letter is an opportunity for you to tell the committee how the MPA program fits for you and how you fit the MPA program. This should include why the MPA is the relevant degree for your career plans, and what experiences you bring to the program that would make you a good contributor to the seminar discussions.
a sample of your written work, preferably a recently completed essay.
---
Contact Information
Chair
Dr. Susan Prentice
MPA Chair
329 Isbister Building
The University of Manitoba
(204) 474-6726
Susan_Prentice@umanitoba.ca
Associate Chair
The University of Winnipeg
Dr. Malcolm Bird - m.bird@uwinnipeg.ca
Graduate Studies Admissions and Student Tracking Officer
Dagmawit Habtemariam - d.habtemariam@uwinnipeg.ca