Waste
Campus Sustainability Office
---
With systems in place for campus-wide collection of organics as well as as diverse list of recyclables including e-waste,  along with a ban on the sale of plastic water bottles, it's clear that UWininpeg is seriously committed to reducing landfill waste.  However, the success of these program depends on every single person on campus and the consistency with which each of us practice proper waste disposal.  When it comes to sustainability, nowhere is the impact of collective action more visible than with what we throw away.  When we make an effort to find the nearest recycling bin and to separate food waste from packaging at the composting station, we're shrinking UW's resource footprint, and that's something that should make us all proud.


According to findings of the 2018 Waste Audit report, we have work do when it comes to taking out the trash.  Read the full report here.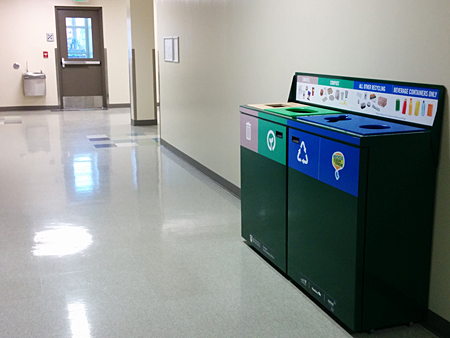 The University's Waste Minimization Policy [PDF] commits the University to continuously reduce and eventually eliminate discharges of municipal solid waste to landfill through the hierarchical application of resource demand reduction, reuse, recycling and recovery.
---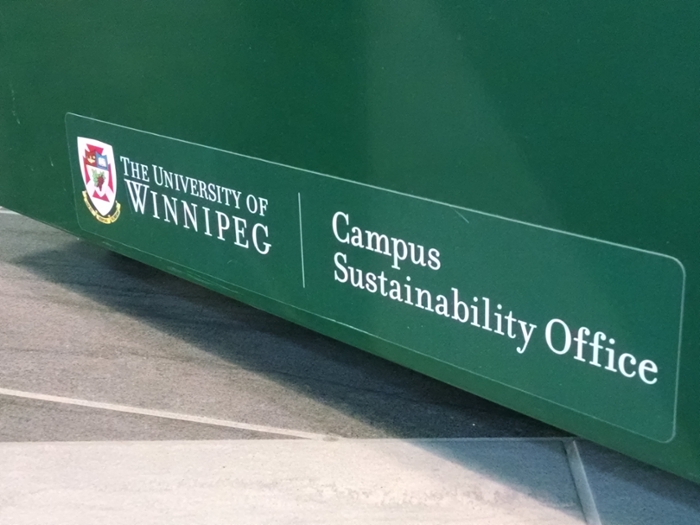 Since 2005, the University has:
Broadened recycling collection programs throughout campus and established a single-stream recycling collection system.
Established battery recycling on campus.
Established e-waste collection on campus.
Established toner cartridge recycling on campus.
Established mercury-containing light bulb recycling on campus.
Established a campus-wide pre- and post- consumer organics collection program.
Completed a feasibility study for the establishment of a Materials Conservation Centre on campus.
Designed and implemented a training program to establish food service staff as point-of-sale waste stream educators.
Performed waste audits to support waste minimization strategy and planning work.
---
Note: 
Our current goals can be found in our 2017 Sustainability Strategy HERE. 
Details on our most recent accomplishments can be found in our annual performance reports.