Festival and Events
Campus Sustainability Office
---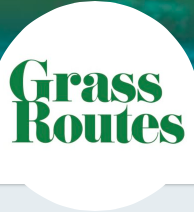 An ANNUAL CELEBRATION of ideas, skills, and creativity for a sustainable future. 
Through workshops, exhibits, and various lecture/dialogue events, the festival seeks to engage discussion about what sustainability means, what a sustainable world might look like, and how we might get there. 
Presented by: The University of Winnipeg Students Association (UWSA) and The Campus Sustainability Office
Partners include: The University of Winnipeg and The Uniter

More info: 
The Good Life
In collaboration with the Campus Sustainability Office, student filmmakers Hillary Beattie and Katrine Deniset host a conversation on The Good Life. This film was presented as part of the Grass Routes Sustainability Festival. 
---
Other Events
Throughout the year the Campus Sustainability Office hosts and supports a number of events on campus and in the community. These can include: workshops, consultations, presentations and speakers, films, and building tours. 
Keep up-to-date: 
Have an event to share, a question, or an idea for collaboration? Contact us!