Annual Events
Earth Week
UWinnipeg likes to engage its' community during Earth Week, in late April. To see a schedule of events and our calls-to-action for Earth Week 2020, click here.
UWinnipeg Community Giveaway
This event was started in 2019 by Eco Team UWinnipeg. During this event, Eco Team UWinnipeg with the help of the CSO, Student Services and Physical Plant, provides the resources for students to donate their household items to community members through a free giveaway day. Any items not taken on Giveaway Day are taken to Flavie-Laurent Centre and/or Main Street Project and donated to individuals and families in need.
In 2019 UWinnipeg diverted 91kgs of waste from the landfill through this initiative.
---
An ANNUAL CELEBRATION of ideas, skills, and creativity for a sustainable future. 
Through workshops, exhibits, and various lecture/dialogue events, the festival seeks to engage discussion about what sustainability means, what a sustainable world might look like, and how we might get there. 
Presented by: The University of Winnipeg Students Association (UWSA) and The Campus Sustainability Office
Partners include: The University of Winnipeg and The Uniter.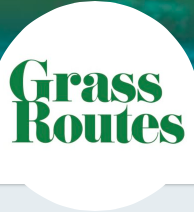 The Good Life:
In collaboration with the Campus Sustainability Office, student filmmakers Hillary Betties and Katrine Deniset host a conversation on The Good Life. This film was presented as part of the Grass Routes Sustainability Festival. 
More info: 
---
Other Events
Throughout the year the Campus Sustainability Office hosts and supports a number of events on campus and in the community. These can include: workshops, consultations, presentations and speakers, films, and building tours. 
Keep up-to-date: 
Join our Mailing List
Check our Events Calendar 
Follow us on Facebook & Instagram @uwinnipegsustainabilty for the most up-to-date opportunities and events on campus and in the community.
Have an event to share, a question, or an idea for collaboration? Contact us!