Global College Student Advisory Council
Global College
---
The Global College Student Advisory Council is a group of university students who work with the Global College to advance human rights centered Community/University collaboration. The Council offers students opportunities to become actively involved in making a difference through leadership skill development, community outreach, conferences, workshops, and volunteer opportunities.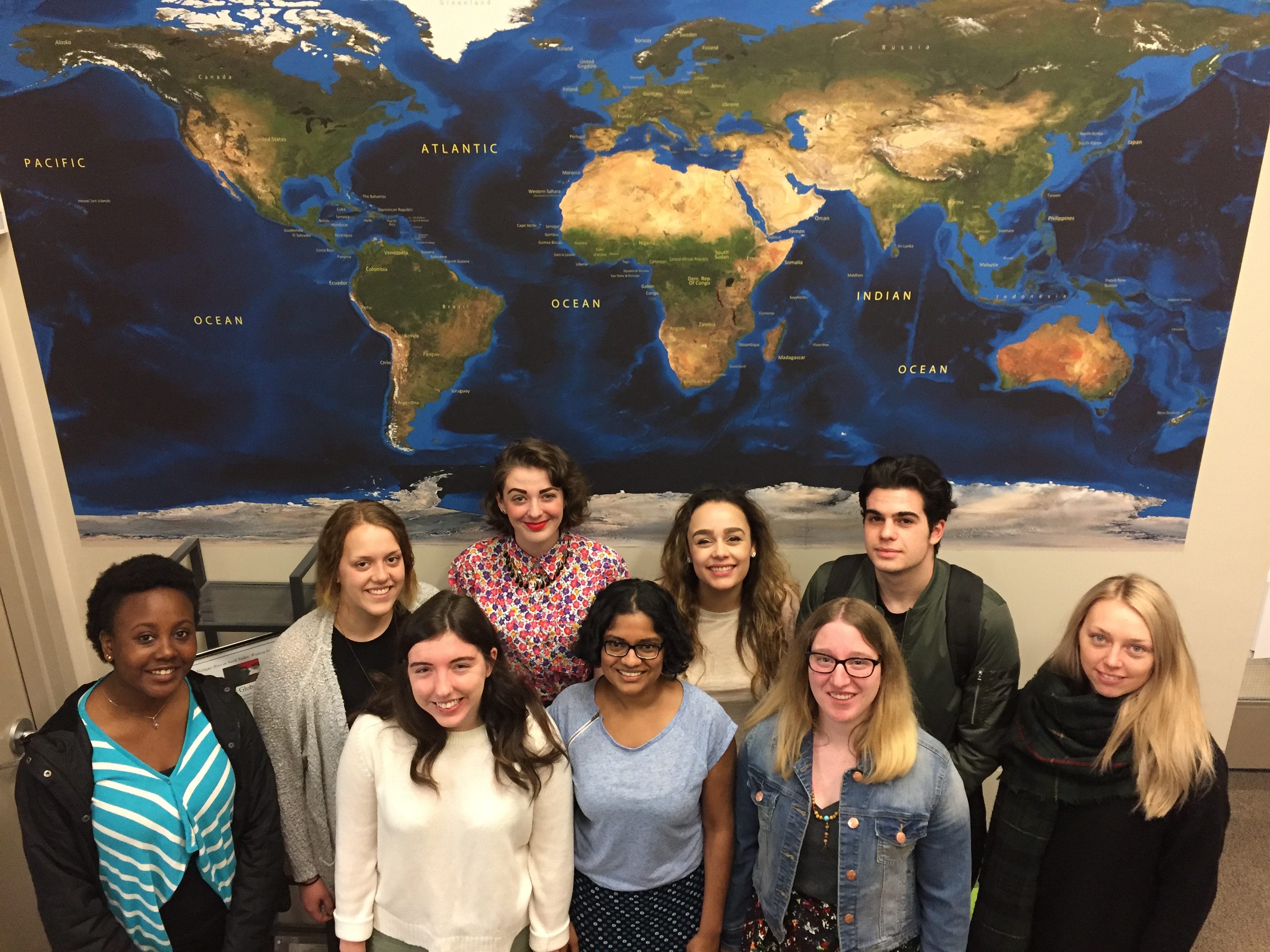 Our 2017-2018 Executive Committee!

Co-Chairs: Navjashan Brar and Kelsey Lambert 
Contact us!

Email: uw.gcsac@gmail.com
Facebook: Global College Student Advisory Council - GCSAC
Instagram: @uw.gcsac
GCSAC Mentorship Program
Last fall, the GCSAC launched their mentorship program for Global College students. As this has seen great success, they have elected a permanent position on their Executive Committee, to fully address the needs of the program. GCSAC recognizes a divide between lower-level and upper-level students and believes that upper-level students have a great deal of personal experience and expertise in the program that they could share with new students.  It can be difficult for first year students to navigate in the human rights program, as well as intimidating to reach out and become involved in student groups, community organizations, etc. This mentorship program aims to create networking opportunities and allow new students to gain insight into the degree program and becoming involved in the community at the Global College. More information will be coming out in early August. If you have any questions about the mentorship program, feel free to e-mail the GCSAC at: uw.gcsac@gmail.com
For an application form, please click here!
---
2014-2015 Highlights
This past year the GCSAC put on a number of events, invited different speakers to present to the group, and attended different events together.
Trivia Nights
The GCSAC hosted two trivia nights to raise awareness and funds for local organizations that are working to support visible minorities in our city. The two organizations that received donations collected at the trivia nights are Red Road Lodge's Homelessness Awareness and Education Art Exhibit, and Central Park Women's Resource Centre. This year the GCSAC reached out to the francophone community by hosting a bilingual trivia night. GCSAC is always looking for new ideas to make their events more accessible to the public.
"The Inside Story about Working at the UN"
In March the GCSAC invited Professor Marilou McPhedran to present at a GCSAC planned event about her experiences working for the United Nations.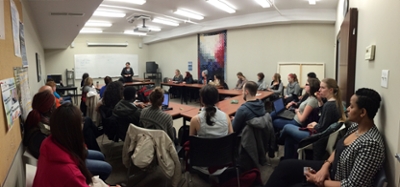 Team Outings
As a team, the GCSAC gets out in the community and supports other organizations and student-led groups by attending different events. This past January, competed in MARL's second ethics slam, where the group was presented with a number of ethical dilemma and had to debate a stance in front of a number of judges and the audience. The GCSAC also attended the Menno Simons College Student Association's "Glo for a Cause" bowling event.