Practicum Opportunities
BA in Human Rights
---
Local Practicum Opportunities-2019
A local placement can often be completed on a part-time basis, while in an international setting, the placement is usually full-time, and should be for a minimum of three months to allow time for understanding local contexts and cultures.
NOTE: There are simply suggestions of organizations to contact, there is no guarantee that they will agree to accepting a practicum student.
Art City
Contact: Toby Gillies, Studio Manager
Tel:(204) 775-9856
Email: Studio@artcityinc.com
Website: www.artcityinc.com
Arts Junktion
Contact: Jukie, Director
Tel: (204) 942-5868
Email: director@artsjunction.mb.ca
Canadian RedCross-RespectED Program
Contact: Carolyn Labossiere
Tel:(204) 982-7320
Website: www.redcross.ca
First Nations Family Advocate Office
Contact: Cora Morgan
Tel: (204) 987-4130
Email: cmorgan@manitobachiefs.com
Immigrant and Refugee Commuinity Organization of MB(IRCOM)
Website https://https://app.betterimpact.com/Application?OrganizationGuid=666bedd2-6a6b-467d-a96d-10c4a52ebc53&ApplicationFormNumber=2
John Howard Society
Contact: Sharon Perrault
Email: sperrault@johnhoward.mb.ca
Website: http://www.johnhoward.mb.ca/pages/4_01.php?pageID=4_01
Legal Help Centre of Winnipeg
Contact: Paula Hamilton  
Website: http://legalhelpcentre.ca/
Manitoba Association for Rights and Liberties (MARL)
Contact: Michelle Falk
Tel:(204) 947-0213
Website: http://www.marl.mb.ca
Manitoba Human Rights Commission
Contact: Heather Unger
Tel: (204) 945-3007
Website: http://www.manitobahumanrights.ca
NEEDS (Newcomer Employment and Education Development Services, Inc.)
Contact: Volunteer Coordinator 
Tel: (204) 940-1260
Website: http://needs.imd.miupdate.com/
North Point Douglas Women's Centre
Contact: Jess Lambrecht 
Tel: (204) 947-0321
Website: http://northpointdouglaswomenscentre.org/
Onashowewin Justice Circle
Contact: Jason Burnstick 
Email: jburnstick@onashowewin.com
Website: http://www.onashowewin.com
Rainbow Resource Centre
Contact: Programming Coordinator 
Tel: (204) 474-0212 ext.204
Website: http://www.rainbowresourcecentre.org/volunteering/
Spence Neighbourhood Association
Contact: Community Liaison                                                                   
Tel: (204) 783-5000
Email: liaison@spenceneighbourhood.org         
Website: http://spenceneighbourhood.org
For more information contact:
Ruth Taronno, IDS Instructor, Director of Practicum and Alumni Relations 
Tel: (204) 953-3845
 Email: r.taronno@uwinnipeg.ca
---
Practicum Information and Opportunities
Students completing the 4 year BA in Human Rights are required to complete HR-3510 Practicum in Human Rights. This requirements is designed to enable students to integrate theory and classroom knowledge with practice through supervised field work and structured assignments and reflections. The practicum involves volunteer work related to Human Rights in a relevant organization, and participation in specified seminars and/or written analyses.
A local placement can often be completed on a part-time basis, while in an international setting, the placement is usually full-time, and should be for a minimum of three months to allow time for understanding local contexts and cultures.
To start planning your practicum, please contact our Practicum Coordinator, Ruth Taronno.
---
HR Practicum Experiences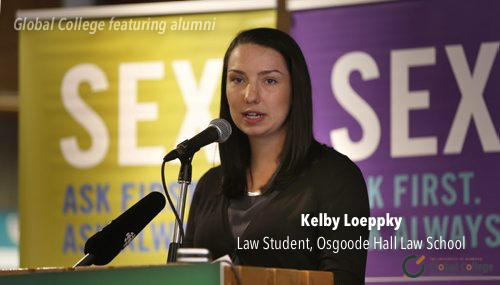 Kelby Loeppky, Global College Alumna
Manitoba Human Rights Commission
"My practicum at the Manitoba Human Rights Commission (MHRC) built on my understanding of human rights laws and systems from my degree. The MHRC helped me to develop a practicum based on my interest areas and skills. I assisted with the investigation of human rights complaints, assisted with presentations for employers and teachers on human rights law, and conducted research on contemporary human rights issues. From this experience I gained not only invaluable research, analytical, and communication skills, but also incredible relationships, mentorship, and meaningful participation in the advancement of human rights in Manitoba."
---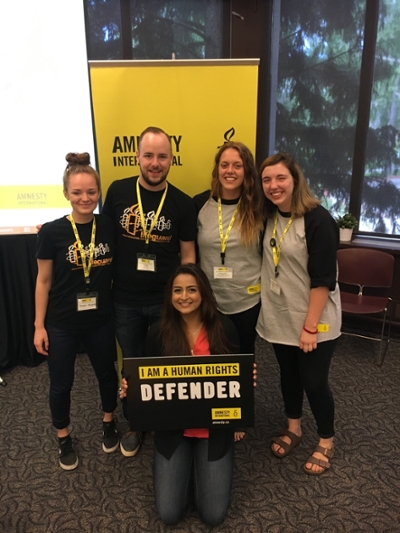 Rachael Howgate, Human Rights Student
Amnesty Internation Group 19
"My practicum with Amnesty International was very flexible. It gave me the freedom to choose what human rights issues I wanted to focus on and how I wanted to make a difference. I decided to organize school presentations to educate youth on how they can take action in Winnipeg! I was also lucky enough to attend Amnesty International Canada's AGM in Calgary to connect with other young people from across the country."
---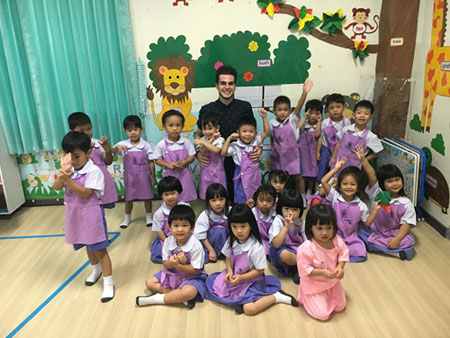 Global College recently entered into a partnership with schools in Thailand, opening up a new practicum opportunity for our students! Over the summer of 2016, Matthew Altieri and Katherine Turner spent 3 months teaching English at a school in Thailand.
---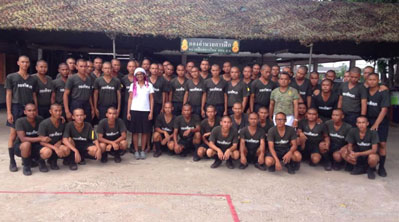 Teruni Walaliyadde
Royal Thai Military, Sa Kaeo Province, Thailand
Teruni travelled to Sa Kaeo, Thailand, to volunteer with the Royal Thai Military. For three months, she taught conversational English to military soldiers as well as to children attending primary schools in rural, low income areas.
"The many learning curves and experiences during the course of my practicum confirmed my belief that global citizenship is possible through mutual respect, understanding, patience."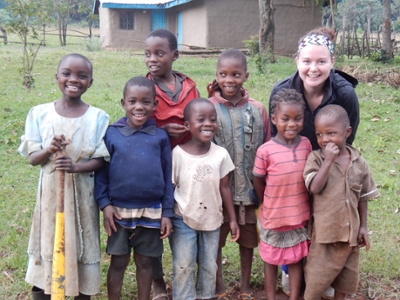 Brittany McFadyen
Willing Hearts International Society of Canada, Kenya
Brittany travelled to Musembe, Kenya with the Willing Hearts International Society of Canada, a non-profit that works to support the local people of Musembe with issues surrounding poverty, sustainability and education/training. For three months she volunteered as the Lugari Community Resource Centres (LCRC) Coordinator, assisting with daily programs and maintenance, and employee concerns and obligations.
"WHISCA and my trip to Musembe, Kenya changed my life in every way imaginable and I am so thankful for the opportunity. It is a community of strength and determination that accepted me as if I was one of their own."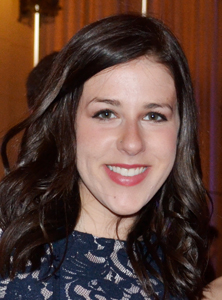 Maddie Pearlman
Immigrant and Refugee Community Organization of Manitoba (IRCOM)
"IRCOM provides a space that is assisting and empowering a global community. IRCOM's current three hundred tenants are from more than twenty countries, bringing a magnitude of different cultural, ethnic and religious practices and norms.

Fulfilling my practicum in the kids summer program meant being a role model for the kids and youth at IRCOM on a daily basis. I felt comfortable and included in the community of the program staff. My two months at IRCOM has given me the opportunity to meet some of the most inspirational and resilient individuals, whom I hope will remain in my life for a long time to come. Every day with those kids had an undeniable impression on me and pushed me to be the best that I can be."
For more hands-on learning opportunities at the University of Winnipeg, please click here to learn about the Co-op Education Program, open to all undergraduate students.