Faculty & Staff
Global College
---
Jan Stewart, Executive Director
Lloyd Kornelsen, Professor, Practicum Coordinator
Dean Peachey, Professor
Kristi Kenyon, Assistant Professor
Flavio Fonseca, Program Manager
Kelsey Lambert, Office Coordinator
Marilou McPhedran, Professor (on leave to the Canadian Senate until 2019)
---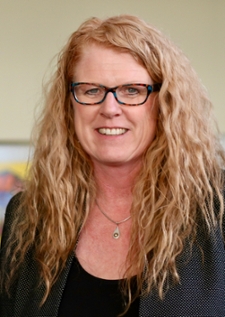 Dr. Jan Stewart, PhD 
Executive Director

Phone: 204.786.9316
Email: ja.stewart@uwinnipeg.ca
Office: 2Ri04
Jan Stewart, Ph.D is Deputy Provost and Associate Vice-President, Academic at The University of Winnipeg and Acting Executive Director of The Global College.  She has returned to the Global College after having previously served as the Director of the Institute for Children Affected by War from 2006-2011. Jan was the lead investigator of a three-year national research program funded by SSHRC, CERIC, and Mitacs to examine best practices for supporting refugee and newcomer youth. She is the lead investigator of a provincially-funded research program exploring the mental health needs and challenges for refugee youth and a SSHRC funded study on the settlement, education and psychosocial needs of Syrian refugees in Canada. Jan just recently completed the Harvard Medical School Certificate in Global Mental Health: Trauma and Recovery.
With over 30 years of teaching, research, and field experience, Jan has achieved expertise working with children and youth who have been affected by conflict, trauma, violence, abuse, mental health issues, neglect, and human rights violations. She has led international research and teacher development programs in Zimbabwe, South Sudan and Uganda and she has conducted national and international seminars and conferences around the world.  Jan has published numerous journal and magazine articles and she has appeared on national and international television and radio shows.  Jan is the author of The Anger Workout Book for Teens, The Tough Stuff Series, The STARS Program and Supporting Refugee Children: Strategies for Educators.  Her new book, Bridging Two Worlds: Supporting Newcomer and Refugee Youth was released in January 2018.
---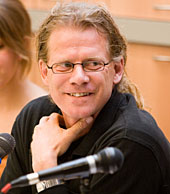 Lloyd Kornelsen
Practicum Director, Professor

Phone: 204.786.7532
Email: l.kornelsen@uwinnipeg.ca
Office: 2G15
Lloyd Kornelsen is an associate professor in the Faculty of Education, University of Winnipeg (UW). In addition, he serves as the director of the Global Issues Education Project and the coordinator for the Human Rights practicum program at Global College, UW. He is the associate chair (acting) of the Joint Masters Program in Peace and Conflict Studies (Universities of Manitoba and Winnipeg).
In 2013 Dr. Kornelsen was awarded the Manitoba Education Research Network award for his efforts in exploring the intersection between experiential learning, international practicums, and global citizenship. Recently, his work has taken him to Costa Rica, Guatemala, India, and Thailand. His recently published book, Stories of transformation: Memories of a global citizenship practicum, examines the meaning of global citizenship and its most affecting pedagogies.
Prior to his academic appointment at UW, Lloyd Kornelsen was a secondary school teacher and school administrator. In addition, for many years he was an adult educator and corporate conflict/mediation consultant. His clients included local, national, and international groups and firms.
---
Dean E. Peachey, PhD 
Professor

Phone: 204.988.7112
Email: d.peachey@uwinnipeg.ca
Office: 2MS04
Dean Peachey's teaching and research focuses on transitional justice (ways of responding to human rights atrocities), peacebuilding, and reconciliation in a variety of settings. He teaches in the BA in Human Rights as well as the Joint MA in Peace and Conflict Studies. He is a proponent of experience-based education, and has led Global College students on field courses in Manitoba, South Africa, Israel and Palestine.
Recent research examines the meaning of reconciliation in Canada between Indigenous and other Canadians, and community-based reconciliation efforts in northern Uganda that arise from two decades of civil war between the government of Uganda and the Lord's Resistance Army.
He has broad interests in peacebuilding and development in Africa, and has conducted program reviews for Mennonite Central Committee in Mozambique, Lesotho, South Africa, and Zambia.
Before moving to Winnipeg, he worked for twenty years in Kitchener, Ontario, where he was active in developing the theory and practice of conflict resolution in Canada. He founded Conflict Resolution Network Canada, taught Peace and Conflict Studies at Conrad Grebel University College and the University of Waterloo, served as president of the Fund for Dispute Resolution, and was a member of the Ontario Civilian Commission on Police Services. He has worked as mediator and conflict resolution consultant in a variety of settings, including community issues, land use and planning disputes, alternatives to litigation, and religious contexts.
---
Professor Kristi Kenyon
Assistant Professor
Phone: 204.988.7107
Email: kr.kenyon@uwinnipeg.caOffice: 2MS07
Dr. Kenyon's research and teaching is informed and inspired by more than fifteen years working in, on and with civil society organisations in Southern Africa, South East Asia and Canada. Her current research focuses on the role that non-governmental organisations play in promoting, protecting and interpreting human rights. She has particular interests in understanding why groups choose to frame their advocacy claims as rights, what role rights-based advocacy plays in HIV advocacy, and how human rights are understood by activists in different social and political contexts. Alongside these interests she has a strong interest in participatory, experiential and interdisciplinary approaches to teaching and learning.
Prior to joining the University of Winnipeg, Dr. Kenyon held a SSHRC postdoctoral fellowship in the Department of Political Science at Dalhousie University and a postdoctoral fellowship in the Centre for Human Rights in the Faculty of Law at the University of Pretoria (South Africa). She completed her PhD in Political Science at the University of British Columbia where she was a Trudeau, SSHRC and Liu Institute Scholar. She holds an MA in the Theory and Practice of Human Rights from the University of Essex (UK) and a BA in Political Science (UBC). She has worked as a human rights practitioner with groups including the Amnesty International International Secretariat (London), the Asian Institute for Development Communication (Kuala Lumpur) and the Botswana Network on Ethics, Law and HIV/AIDS (Gaborone), and has served on the board of local and international development organizations in Canada and Botswana.
---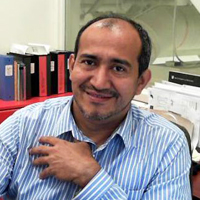 Flavio Fonseca
Project Manager
Phone: 204.988.7102
Email: fl.fonseca@uwinnipeg.ca
Office: 2MS03
Flavio Fonseca is an International Development Projects' Manager and Financial Analyst. Before joining Global College at the University of Winnipeg, Flavio acquired over 17 years of experience working in various capacities as a staff member of the United States Peace Corps and the United States Agency for International Development in his home country, Nicaragua as well as East Timor, South Asia. Flavio was recipient of a Fulbright Scholarship granted by the United States Information Agency, 1991 - 1993. He holds a B.S. in Agriculture Administration from the Universidad Centroamericana – Nicaragua; A B.S. in Agriculture Business from Iowa State University – USA; A Master's Degree in Business Administration and a Master's Degree in Finance both conferred by the Universidad Autónoma de Nicaragua. Flavio relocated to Winnipeg along with his family in October 2011 and deeply enjoys working in a multicultural environment in pursuit of achieving international human rights, social justice, peace and development of less favored nations.
---
Kelsey Lambert
Office Coordinator
Phone: 204.988.7105
Email: ke.lambert@uwinnipeg.ca
Office: 1MS20
Kelsey Lambert moved from Vancouver to Winnipeg in the spring of 2017. She worked a one year term in the UWinnipeg Events & Conferences department before switching over to Global College. She believes strongly in human rights, with a particular interest in queer rights and the power of intersectionality. Kelsey sits on the UWinnipeg Pride Committee on campus as well other LGBT2SQ+ committees in Winnipeg. She is currently the Vice Chair of Out There Winnipeg Sports and Recreation. Her most recent initiative has been the organization of workshops that zero in on barriers for queers in sports with helpful tools to create safer spaces and more opportunities. Kelsey enjoys the community at UWinnipeg as a staff member as well as a current student of the Urban and Inner City program.
---
Prof. Marilou McPhedran (On leave to the Canadian Senate until 2019)
Professor
Email: 
m.mcphedran@uwinnipeg.ca
Marilou McPhedran is a human rights lawyer who served as the Principal (dean) of Global College in its founding years from 2008-2012 and currently teaches human rights at Global College. In 1997 Marilou founded the International Women's Rights Project (IWRP) when she was at York University, which is now based at the University of Victoria Centre for Global Studies and she currently directs the Institute for International Women's Rights and teaches human rights courses at Global College.  
As a human rights lawyer she has specialized in developing curriculum and practice "Lived Rights" and "Evidence-based Advocacy" in the application of human rights law and policy in Canada and internationally, emphasizing international, inter-disciplinary, and inter-generational dialogue.  Following her term as Global College principal, she was seconded by UWinnipeg President Lloyd Axworthy as the Human Rights Fellow on staff in the UNFPA-Geneva Office. She was the only Canadian to be invited by the High Commissioner for Human Rights to present in the 23rd Session of the UN Human Rights Council on the panel entitled Setting Priorities for the Future: Strengthening the Work of the Human Rights Council and other Inter-governmental Bodies and Processes in the area of violence against women (June 5, 2013, Geneva).
"My focus is on the urgent need for integration of human security and human rights in active implementation of women's human rights," said McPhedran, when interviewed. "Also needed is a much greater appreciative inclusion of civil society actors — such as universities, NGOs and corporate leaders — in UN strategies to counter the global pandemic of violence against women and girls, with Canada as no exception."
Professor McPhedran has designed and teaches several innovative Global College courses. Every August, she teaches in the intensive pilot course (HR-2600) for the education program of the new Canadian Museum for Human Rights "Emerging Issues in Human Rights" - which she designed in collaboration with the Museum and Rotary World Peace Partners.