Joint Master's in Peace and Conflict Studies
This is a Masters program offered jointly by the University of Winnipeg and the University of Manitoba.
The Joint M.A. Program in Peace and Conflict Studies (JMP-PACS) encompasses the analysis and resolution of social conflicts; peace research that examines the structural roots of social conflicts, divisions, and social inequalities; and strategies for building community and promoting social justice. The Program is intended to be rigorous as the significance of research and intervention for conflict resolution, peace-building, and creating a culture of human rights demands a high standard of commitment, scholarship, and professionalism.
Learn more about Peace and Conflict Studies Course Descriptions.
What is a joint program? How exactly does it work?
The Joint MA in Peace and Conflict studies is offered cooperatively by The University of Winnipeg and the University of Manitoba. The joint program offers students classes, faculty advisors, and financial support from both universities. The program is administered by a joint committee of three faculty members from each university, along with student representatives.
At the University of Manitoba, the program is housed in the Arthur V. Mauro Centre for Peace and Justice in St. Paul's College. The University of Winnipeg portion of the program is based in Global College.
Where do I attend classes? How far apart are the two universities?
Courses are taught at both universities, usually dependent on where the course instructor is based.  The University of Winnipeg is located downtown, while the University of Manitoba is a suburban campus in the southern side of the city. The two universities are 12 km apart, with city buses running between the two campuses.
Where is the administrative office?
Administrative services for the joint program are provided through the University of Manitoba. Prospective students submit their application to the University of Manitoba Faculty of Graduate Studies, and pay tuition fees to University of Manitoba.
Do I receive one degree or two degrees?
Upon completion of the Master of Arts, you receive a single diploma issued jointly by both universities. Students may choose which university's convocation they wish to attend to receive the diploma.
Scholarships and Financial Assistance:
Graduate scholarships and financial assistance are available through both Graduate Studies at The University of Winnipeg and the University of Manitoba.
Students in joint programs are also eligible to apply to both universities for travel funds to attend conferences, etc.
Thesis and Comprehensive Exam Option
Courses and thesis direction are offered at both institutions, and students completing the program may elect to receive their parchment from either university. Students may choose between a comprehensive exam option or a thesis option (see Program Requirements, below).

Program Requirements
Future Students

Additional Information
---
CONTACT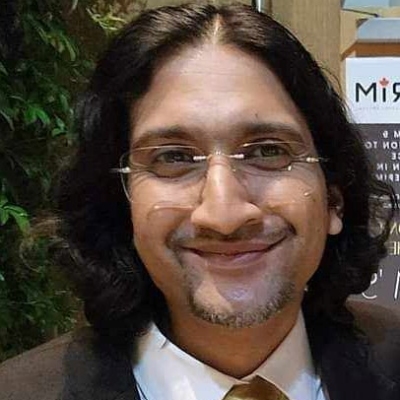 Associate Chair, Peace and Conflict Studies Graduate Program, University of Winnipeg
Saad Khan
T: 204-988-7102
E: sa.khan@uwinnipeg.ca 
---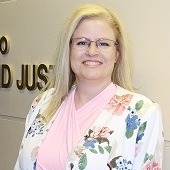 PROSPECTIVE STUDENTS are welcome to contact Ms. Susan Ducharme. Susan is the Graduate Programs Coordinator for the Joint Masters Program (JMP) in Peace and Conflict Studies and responsible for all administrative duties of the JMP program.
T: 204-474-8894
E: Susan.Ducharme@umanitoba.ca