Breanne Lavallee-Heckert
Making a Difference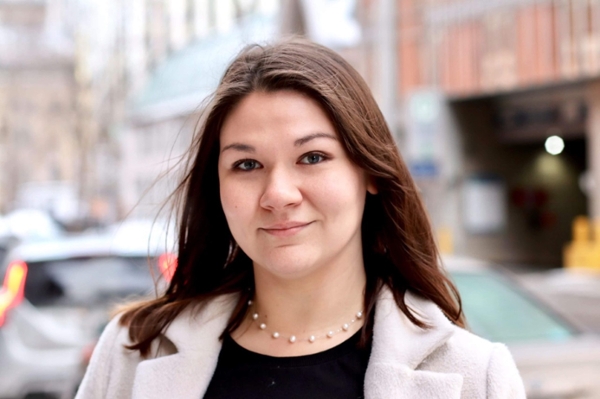 Breanne Lavallee-Heckert graduated in October 2016 from Global College's Human Rights and Global Studies (HRGS) program.  She decided to join the HRGS program because she wanted to make a difference in the world, and she knew that the program would give her to tools to do so.  Lavallee-Heckert speaks very positively about her experiences at Global College:  
"There are many experienced individuals with unique backgrounds teaching at Global College, and I feel very fortunate to have been taught by these amazing professors. The program helped me feel confident in my knowledge of human rights, and this confidence helped push me out of my comfort zone."
During her time at Global College, Lavallee-Heckert applied to be the chair of Plan International Canada's Youth Advisory Council.  She has continued to work with Plan International Canada, and through the organization she had the opportunity to attend meetings with Plan International Canada's Board of Directors, to sit at Plan International's Members Assembly, and most notably, to shadow Prime Minister Justin Trudeau.  She states that "the things I learned while in the HRGS program enabled me to fully immerse myself in these experiences".         
Lavallee-Heckert currently attends McGill University's Faculty of Law, and states that the HRGS program equipped her for many aspects of law school.  Going into the Faculty of Law, she had a strong working knowledge of the Canadian court system, the Canadian Charter of Rights and Freedoms, and Human Rights Tribunals and Commissions.  Furthermore, she explains that in her first year of law school, the international component of the HRGS program prepared her for a position on the executive committee for Avocats Sans Frontières.  Lavallee-Heckert emphasizes how the expertise of professors like Senator Marilou McPhedran prepared her for further opportunities, such as her current volunteer position with the Women's Legal Education and Action Fund (LEAF) through Pro Bono Students Canada.  
Lavallee-Heckert concludes: "Overall, my time at Global College has truly given me the tools to make a difference in the world. While I learned a lot about human rights theory and practice, what has stuck with me most from the program is that human rights are more than an area of work or study. A commitment to human rights gives rise to a conviction, responsibility, and passion to create a better tomorrow." 
Want to learn more about the Global College or the B.A. in Human Rights? Visit: http://www.uwinnipeg.ca/global-college/