Sustainability Recognition Award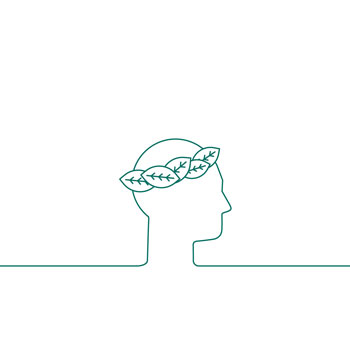 The Campus Sustainability Recognition Award celebrates notable contributions to sustainability at the University of Winnipeg. 
One award may be conferred annually to a member of faculty or support staff or a university organization, and a separate award may be conferred on a student or a student organization.
INFORMATION ABOUT PAST RECIPIENTS
---
Eligibility Criteria
Recipients must be a student enrolled at The University of Winnipeg, a faculty member, or staff employee, or an organization of University of Winnipeg students, faculty or staff members;
Recipients must have made significant contributions to promoting the environmental, social and/or economic sustainability of The University of Winnipeg either over his or her entire career with the university, or during the past academic year;
The recipient cannot be a manager or employee of the Campus Sustainability Office or a member of the Campus Sustainability Recognition Awards Committee.
Nomination Procedure
Any faculty member, support staff member, or student can nominate a person or organization for the award. Self-nominations are also accepted. Nominations, together with copies of supporting documentation, pictures, etc., must be submitted by email.
Download the nomination form, complete it, and send it together with one letter of support and any other supporting documentation (as file attachments) to: 
Terri Einarson Breber, University Secretary

710 – 491 Portage Avenue

or via e-mail at t.einarson@uwinnipeg.ca

by Friday, January 31, 2020.
Nominations can be submitted any time, but the nomination deadline is January 31, 2020 for the current school year. Submissions are reviewed by the Campus Sustainability Recognition Award Committee of the Campus Sustainability Council and referred to the University of Winnipeg Awards Office for presentation of an award at Spring (student recipients) and Fall (staff / faculty recipient) convocations.
Selection Criteria
Nominations will be reviewed and a recommendation made regarding the award recipient based on the following criteria:
Significance of the contribution made by the nominee to environmental, social, and economic sustainability; (0 to 10 points awarded for each aspect of sustainability - total 30 points)
The magnitude of the influence of the contribution (quantitative measures of the effects of the contribution when possible); (0 to 20 points)
The breadth of the influence of the contribution (the number of people, organizations or groups positively affected); (0 to 20 points)
Innovation and originality; (0 to 10 points)
Time investment of the nominee in making this contribution. (0 to 5 points)