2019 Participants: Inner City Work Study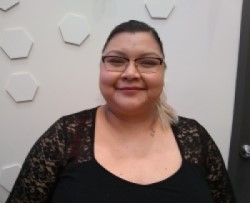 Lacey Gamblin, I am 34 years old and working towards a Bachelor of Arts with a major in Urban and Inner-City Studies. I expect to graduate in 2020.
I want to participate in this program because I am a people person. I enjoy helping people and being part of the community. I want to be part of social change in the inner city. My hopes are to be involved in the community in a helpful and positive way. I want to gain the knowledge to help mobilize the community. I want to be an advocate on issues around poverty and indigenous youth employment. I am a single mother of three beautiful daughters. I believe that reconciliation starts at home. My grandmother is a residential school survivor, so I care about dismantling colonial structures, and mending relationships.
---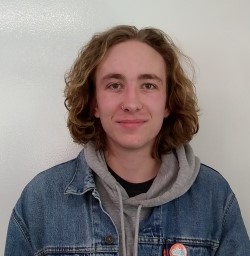 Madrin MacGillivray age 22. Studying Politics & Urban and Inner-City Studies graduating in 2021.
I have been researching and writing about innovative community organizations and inner-city strengths throughout my time at UofW. This program offers a fantastic opportunity to see theory in practice and contribute to local initiatives. I hope to learn more about what different organizations are doing to decolonize their services and programs. I also hope to learn how to effectively engage with community members, and to affect change.
---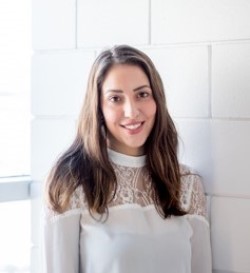 Alexandra Koslock Coming back to school in my mid-twenties has been difficult, but it has been a way for me to become involved and learn more of the many global injustices that trouble my heart and mind. If it were not for travelling prior to my university commitments, I do not think I would be attending the University of Winnipeg today. I am currently in my 3rd year, completing a major in International Development Studies (IDS), with a minor in Urban and Inner City Studies (UICS). I am eager to build relationships with students, as well as with other community members, through the 2019 Inner City Work Study Program. I hope to work in a community context that is unfamiliar and new to me. Through this process, I will be able to learn of lived experiences that are different from my own. I hope to work alongside of like-minded individuals in this program. We, as the leaders of the next generation, need to find ways to dismantle the stereotypes, barriers, and marginalization experienced by our communities. I believe developing stronger communities is imperative, so the next generation of children witness stronger cross-cultural relationships within our society, and are not raised with a notion of the other. My research interests have drawn from travelling locally and internationally; these interests include: understanding the commonalities of social injustices experienced in the global North and South, refugee and immigration experiences, migration and internal displacement, sustainability in development, and law. 
---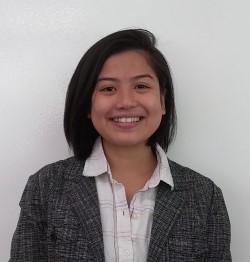 Graciana Isabel Mendoza.I am a Criminal Justice major and I hope to graduate in October 2019. 
I am very much eager to participate in the Inner-City Work Study Program due to the benefits the program offers, such as gaining an in-depth knowledge about the inner-city life in an in-class discussions and workplace trainings setting. What really excites me is that I will get to meet and work with people from different backgrounds and cultures. In addition, these faces will hone and strengthen my perspective of the real world, and they will help me navigate the "right" path. 
I am desirous to learn and witness how each and every difference that individuals possess will intertwine to make our society flourish and thrive. To disseminate the ideals that multiculturalism and diversity is Canada's strength, and [it]continues to strive for progress in combatting inequality and racism in our society. This work-study program attests to Canada's core values, and I am extremely delighted and grateful to be a part of this endeavor- a path towards reconciliation. The experiences and the learnings that I gain will be one of my inspirations to continue pursuing the good, and the just.
---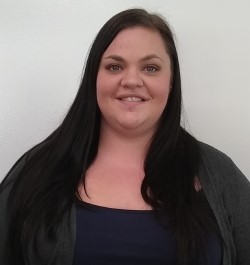 Khalida Benedictson, I'm 27 years old and am currently completing a dual major in Psychology and Urban and Inner-City Studies. I expect to graduate in the spring of 2021.
I wanted to participate in the Inner-City Work Study program so I could learn from both the community itself and from the people doing this type of work within the community. I also want to share my skills with the community, build meaningful relationships, and help others. I want to apply the theoretical knowledge I have gained from class in a practical setting and gain more practical knowledge as a result. I also want to learn how to operate within the community work/non-profit field as it exists within a larger societal system that is not always supportive of its goals.
I am passionate about addressing institutional/systemic failures and empowering communities. I plan to use that passion to do my part to work toward reconciliation in addition to listening to and learning from the people who have been most affected by those failures.
---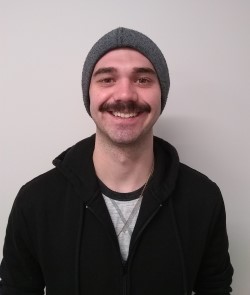 Wesley Fallis, 22 years old. Studying Human Geography & Urban and Inner-City Studies. This program will place me directly in the field that I want to work in. I want to gain experience and knowledge of front line work and begin to understand the community more.
As a queer Métis man I'd like to share and learn from others journey to Decolonize themselves.
---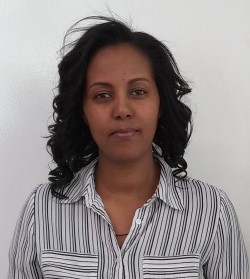 Mihiret Kumbi, majoring in Urban and Inner City Studies. Graduating in 2020
I came to Canada through the Provincial Nominee program four years ago. I lived in downtown Winnipeg for these years and observed the social and economic challenges that are facing Indigenous communities, new immigrants, and low-income families. The high level of social and economic inequalities that I observe on daily basis and my previous career experience motivated me to join the Department of Urban and Inner City Studies at the University of Winnipeg to contribute my part in helping Indigenous communities, recent immigrants and low-income families. So far, I have taken several courses from the Department of Urban and Inner-City Studies that gave me the opportunity to understand the historical and contemporary challenges that are facing the Indigenous and other low-income groups living in the inner-city and North End of Winnipeg.
I believe that the Inner-City Work Study Program will give me the opportunity to work with grassroots organizations working with community organizations to address the widespread poverty, social and economic inequalities facing the low-income and immigrant communities living in the inner city of Winnipeg.
---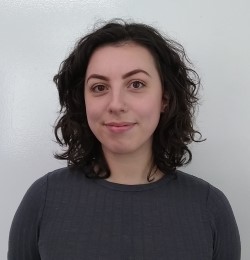 Chanelle Lajoie, age 25, studying Urban and Inner-City Studies. I expect to graduate in 2021. My desire to participate in the Inner-City Work Study program lies in community building and personal growth. I wish to do this by centering the voices and experiences of those I will be working alongside, outside of a settler point of view. Aside from building and maintaining relationships with community members and organizations, I hope to share the knowledge from my experience with others who have yet to extend themselves beyond colonial mindsets and institutions.
My personal experience and interests have led me to wards understanding and advocating for food security and culturally sensitive food in the inner-city, as well as honouring the validity in chosen sex work. Finding the intersections of these realities underscores the need for immediate action.
---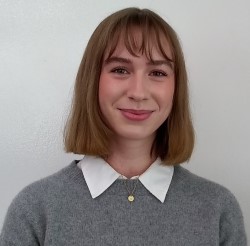 Elly Martin, age 20, studying Urban and Inner-City Studies and expecting to graduate in 2021. I want to participate in this program for the love of Winnipeg. I want to learn more about the city I live in and love so much. A goal would be to help others learn to love where they live as well. I am hoping to learn more about the inner city and the people and communities within it.
As a descendent of settlers I believe my role in reconciliation is being a useful ally and listening to the needs and wants of Indigenous Peoples around me, using my voice and privilege to help them achieve their goals in (re)conciliation.
---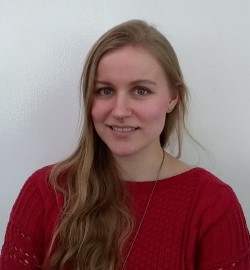 Jacklyn de Visser, 25 years old, International Development Studies/Sociology, graduating in 2020
Growing up, despite being a very shy and quiet kid, I always spoke up against the small injustices I experienced around me. It wasn't until I became an adult that I realized that this aspect of myself went a lot deeper, as I learned about the historical injustices of colonialism and cultural imperialism. I have since become strongly dedicated to decolonization, peacebuilding, and trauma healing, with interests in working locally to create harmony amongst all people. I understand that in my position of privilege, I have a responsibility of reconciliation/building harmony solely by living here on Treaty One. I am extremely excited to be chosen as a part of the 2019 Inner City Work Study and working with a local organization that does such good for the community. I look forward to having the opportunity to continue building on my experiences and be able to serve the amazing people here in Winnipeg.
---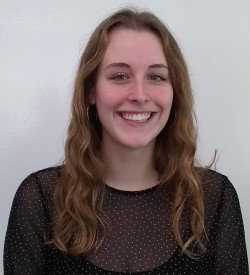 Kayleigh Russell, 19 years old, graduating 2023
I am Majoring in Urban and Inner-City Studies with a minor in Conflict Resolution Studies. I applied for the work study in the hopes of deepening my understanding of the dynamics of the inner-city and the experiences of its residents. I'm looking forward to working first hand on the issues I feel passionately about as well as meeting like-minded people with a similar vision of an empowered Winnipeg. One of the most amazing things about Winnipeg's inner-city is its strong sense of community. As a white-settler, I hope to broaden my understanding of reconciliation by listening to the people who have been most affected by centuries of Canadian colonialism. I hope to learn how to fully stand in solidarity with Indigenous communities and I feel honoured to be a part of the Inner-City Work Study program this year.
---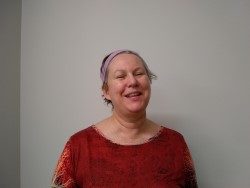 Rorie Boyce. Age 57. Planning to graduate in spring of 2022.
I am in Urban and inner-City Studies because I want to be part of social justice and learn from the community. I want to learn more about the inner-city needs and wants as well as what has already been tries and how I can be part of the community. I recognize that my ancestors were part of colonialism in various ways. I apologize on tier behalf. I acknowledge that I have been a part of colonialism as well. I apologize on my own behalf and am striving to be part of the solution towards reconciliation.