Reuse
Campus Sustainability Office
---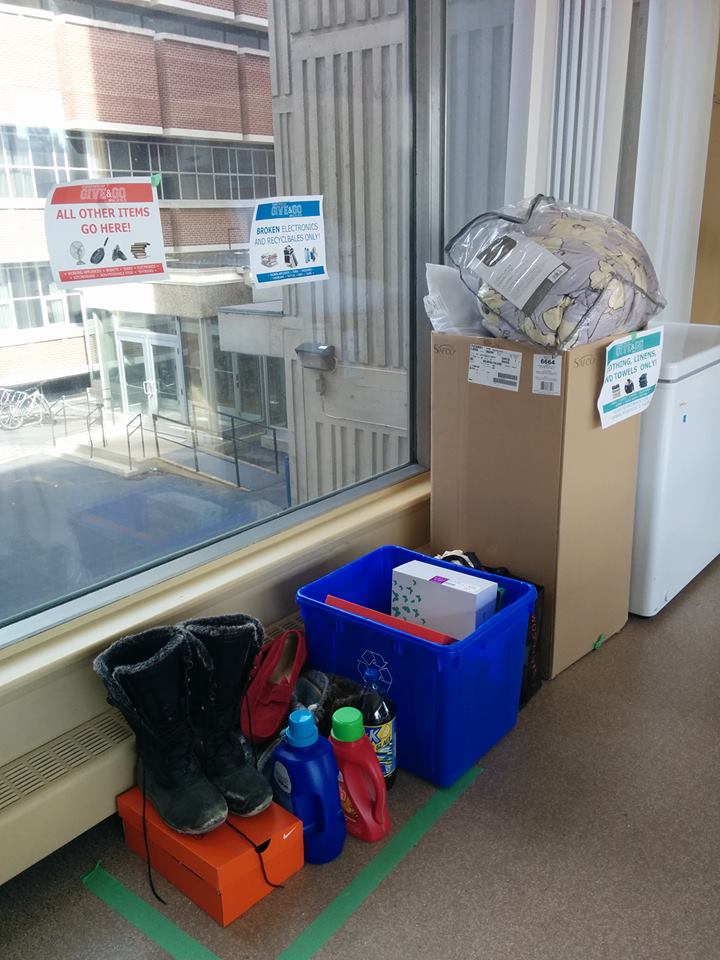 Student Give-Away and Dorm Collection
When moving out of dorms and apartments, students often have items that can still be used by other people in the community. 
Contact the Campus Sustainability Office or UWinnipeg Campus Living about collection of unwanted items. And please spread the word! 
NOTE: Throughout the year, there are many thrift stores throughout Winnipeg who will happily accept donations of clothing, furniture, and household items, and are great sources of needed supplies to community members. Some will also provide pick up or delivery services of larger items. 
For example: 
Have items that cannot be reused? Check out our recycling services on campus, and through the city drop-off sites (4R recycling depots). 
---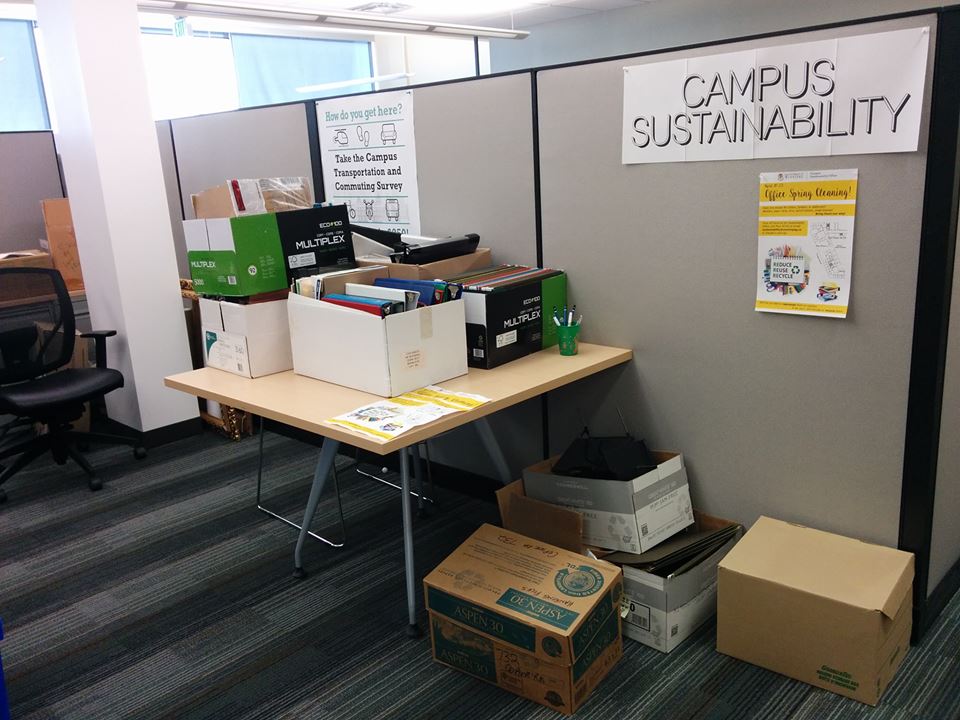 Office Supply Depot
The Campus Sustainability Office maintains a drop off/pick up location for reusable office supplies and some computer equipment. Contact us with questions, or stop by our office on the 3rd floor of the Richardson College Building. 
PLEASE NOTE: computer equipment that is not in good working condition should go to E-Waste drop off on main campus. 
---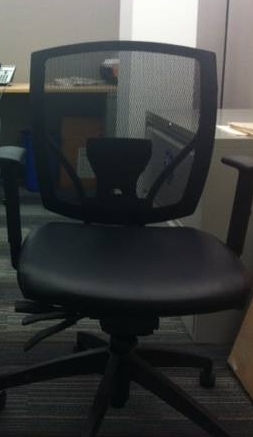 Surplus Furniture 
UWinnipeg recycles gently used office furniture to faculty and staff throughout the year, at no cost to the requesting department.
https://www.uwinnipeg.ca/financial-services/purchasing/surplus-furniture.html
---
Green Office Program
Check out the Green Office Program for more tips about sustainable resources and options.