Research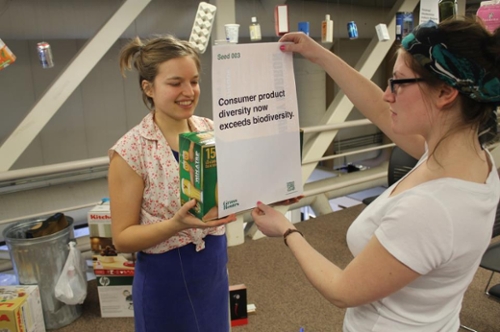 We invite you to see UWinnipeg as a living laboratory and to look to institutional challenges and opportunities as subjects for major research projects, class assignments, honours thesis or practicum projects.
The Campus Sustainability Office can help pair up researchers and research ideas.
If you are interested in taking on a campus-based research project, you have a research idea to share, or you are undertaking research that may be relevant to campus sustainability, contact us!

---
Psst! Your project may be eligible for funding!
The Eco-Grant is an award of up to $2000+ given out annually by the Geography and Environment Students Association (GESA) to fund sustainable initiatives on campus. 
---
Below is a sample of research projects developed in consultation with the Campus Sustainability Office
The Good Life
In collaboration with the Campus Sustainability Office, student filmmakers Hillary Beattie and Katrine Deniset host a conversation on The Good Life. This film was presented as part of the Grass Routes Sustainability Festival.
---
The following student projects were completed during the Winter 2016 term as part of the course Critical Environmental Issues: Campus Sustainability (ENV-4614). Projects were designed to complement the University's Sustainability Strategy.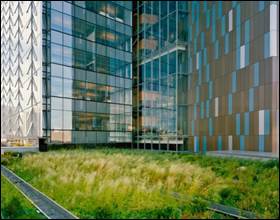 Urban Green Space: Starting at the Top 
Written by: Patrick Carty 

The purpose of this report is to create awareness of green rooftop technologies, provide examples of such technologies being used in Winnipeg and other areas, and discuss what the University of Winnipeg could do to implement green rooftop technology. The report will also touch on the importance of green space in general, and will briefly include a description of other projects that are currently in progress involving green space usage at the University of Winnipeg. Read the full report. [PDF]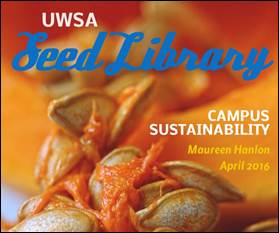 The UWSA Seed Library
Written by: Maureen Hanlon

This booklet tells the story of how the UWSA seed library was founded to make sharing seeds and seed-saving knowledge easier for students, staff, and the wider downtown Winnipeg community. In a world where food is increasingly patented and genetically modified, restoring and maintaining a resilient seed-keeping tradition is key to cultivating food sovereignty. The report includes an overview of seed saving practices for beginners, a discussion of project details, including policies for lending or borrowing, the cataloguing system, guidelines for seed library volunteers, and plans for the seed library's long-term future. Read the full report. [PDF];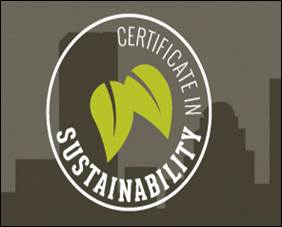 Leaders in Sustainability Education
Written by: Nadine Kanik

This 'green' paper presents a variety of ideas for a general sustainability requirement (GSR) proposal at the undergraduate level for the University of Winnipeg. A review of established curriculum at UWinnipeg and other institutions is included to identify any potential existing resources that could influence the creation of a GSR. Ideas and understanding of how a GSR could benefit the UWinnipeg faculty, students, and surrounding local and global communities are also presented as a basis to initiate further discussion. Read the full report.[PDF]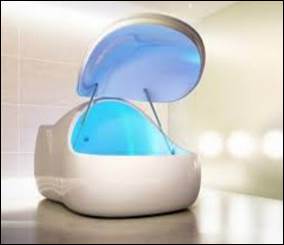 Floating Toward Sustainability: A UWinnipeg Perspective
Written by: Cody Lapointe 

The purpose of this project is to successfully inform the greater UWinnipeg community about sensory deprivation tanks, the potential benefits for students, staff and faculty, and their relevance to social sustainability goals at the University. In addition, the report provides information regarding the feasibility of a float centre situated on campus, identifies a list of recommendations, and provides a general foundation for future decisions regarding these resources at the University of Winnipeg. Read the full report. [PDF]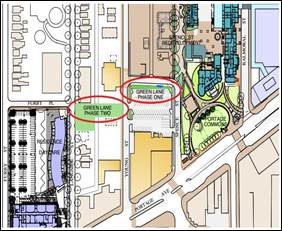 The Current State of Stormwater on the University of Winnipeg Campus
Written by: Samantha Leech

The primary objective of this project is to identify the current stormwater management techniques on campus, and the barriers restricting further development. Specifically, this project works to identify the economic barriers that hindered the installation of stormwater holding tanks under the RecPlex building, and how such installations are of significance to flash flood prevention and current university goals focused on reducing potable water use on campus. Read the full report. [PDF]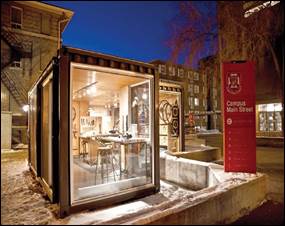 Solar Sustainability: Converting the UWSA Bike Lab to an Off-Grid Power System
Written by: Tessa Ausborn

This project aims at conducting a pre-feasibility study for installing a 3,840-watt solar photovoltaic array atop the University of Winnipeg Students Association's Bike Lab. It looks at logistical obstacles, such as the BikeLabs existing location and orientation, as well as financial considerations. In addition, the report explores similar projects across other post-secondary institutions and municipalities to identify alternative measures that fall in-line with the recommendations put forth herein. Read the full report. [PDF]