Meet the Trainers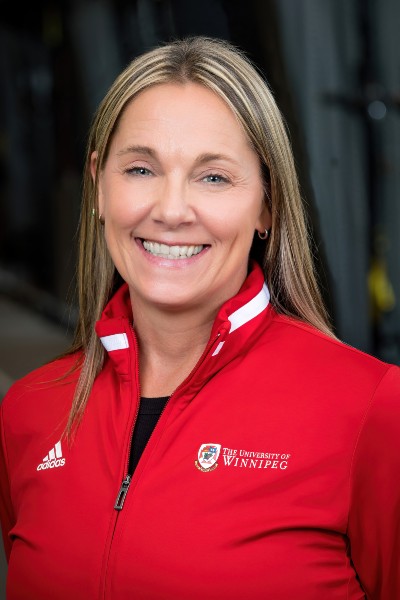 Tricia Klassen
Role: Fitness Instructor/Personal Trainer/Fitness Centre Manager
Education & Certification: B.R.S, Recreation & Leisure Studies (University of Manitoba), Certified Personal Trainer and Group Fitness Instructor, Yogafit Certified Instructor,
Bio: Tricia has been working in the fitness industry for over 30 years and loves working for Recreation Services! Her favourite activities/sport include teaching fitness classes and basketball. Outside of her current role as Fitness Centre Manager and more for the Bill Wedlake Fitness Centre, Tricia is also taking a certification course on Mobility Training that she is looking forward to sharing with our members!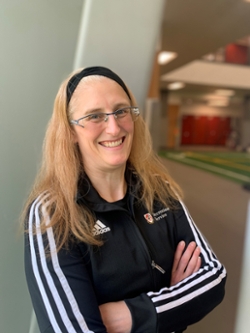 Corinne Staple
Role: Yoga/Fitness Instructor/Personal Trainer
Education & Certification: Certified Personal Trainer, Yogafit Certified Instructor
Bio: Corinne has been a certified personal trainer for over 15 years, and a Yogafit certified yoga instructor for over 12 years.  She teaches the community that health and wellness isn't just about exercise, but about mind and body wellness. Corinne helps to create a healthy balanced lifestyle and reduce stress. Success for Corinne is seeing clients or class participants transform in a positive way.  
Corinne was once a semi-professional belly dancer and now teaches small private workshops or one-on-one.
Since COVID, Corinne has made part of her garage into a gym, and still uses it as her primary workout space. She likes to do a mix of body weight HIIT style workouts and equipment based resistance training and yoga is a part of her daily routine.
Are you ready to join Corinne and make a positive impact in your life?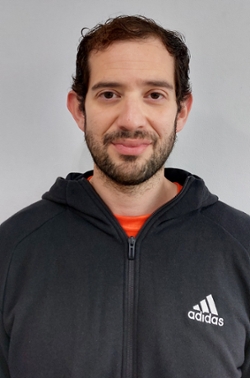 Ivan Caceres
Role: Sports Coach/Personal Trainer/Fitness Instructor
Education & Certification: 
Bio: Ivan is from Chile and arrived in 2023 with the goal and determination to work in the fitness industry to help and motivate the community achieve an improved lifestyle through sport and fitness. He teaches group total body workouts, interval, strength and conditioning workouts as well as 1 on 1 personal trainer sessions. His favorite sports are Soccer, Football and Basketball.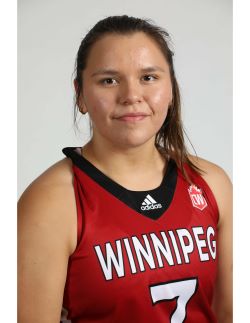 Robyn Boulanger
Role: Fitness Instructor/Personal Trainer
Education & Certification: Bachelor of Physical Health & Education (B.PHE), Bachelor of Education (B.Ed), Master of Education specializing in Indigenous Education (M.Ed) (In Progress), CSEP-CPT(In Progress)
Bio: Robyn is a dedicated personal trainer with a strong academic background in Physical Health and Education and is currently pursuing an online Masters in Education with a specialization in Indigenous Education at UBC. She is committed to inclusive fitness approaches and strongly believes in the importance of integrating Indigenous knowledge through sport and movement.
Robyn has lived a continuous active lifestyle and played basketball all of her life, including 5 years at the University of Winnipeg for the Wesmen women's basketball team. Due to her experience in sport, Robyn brings years of athletic experience to her training. She is currently on her way to becoming a CSEP-CPT certified trainer, ensuring you receive the best fitness guidance in all forms.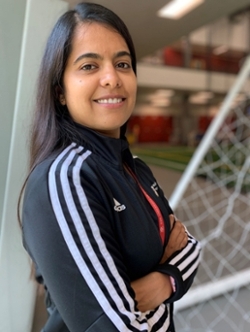 Swati Gaur
Role: Yoga/Skipping Instructor
Education & Certification: Certified Jump Rope Coach, 200 Hour Yoga Alliance Certification (Rishikesh Yoga Association), UWinnipeg PACE Student (Marketing and Management)
Bio: Swati's mission is to share the transformative power of yoga, helping others to find balance, peace and strength in their lives. With a deep understanding of the mind-body connection and a commitment to personal growth, she aims to create a welcoming and nurturing space for her students to explore the art of Yoga. Together lets embark on a transformative journey though the profound teachings of Yoga.
Swati, has always loved playing sports and staying fit, while looking for something fun to do and trying stay in shape, she pick up the skipping rope and starting jumping. After 2 years, she took a Jump Rope Coach Certification to teach those who were interested in learning the skills. If you are looking for a fun workout and to learn cool tricks and footwork, join her class!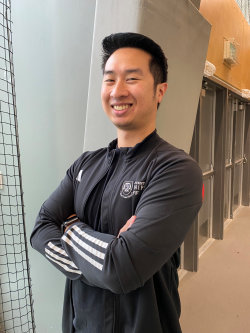 Paolo Brucal
Role: Fitness Instructor/Personal Trainer
Education & Certification: Bachelor of Kinesiology (B.Kin)
Bio: Paolo believes in the importance of physical fitness and over the years has developed knowledge and experience in weight training. He now envisions to utilize this knowledge to instruct individuals towards their own fitness goals!
Paolo also has a passion for teaching high intensity interval classes and brings a fun atmosphere to his classes. He enjoys encouraging, supporting, and motivating individuals to allow them to exceed their training expectations!
Paolo hopes to deliver new fitness experiences to our members and help them achieve success within their personal fitness journeys.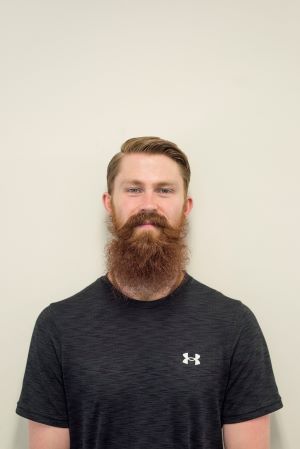 Kyle Strive
Role: Fitness Instructor/Personal Trainer
Education & Certifications: CPT, RMT, Movement & Mobility Specialist & CHEK Practitioner, Bachelor's Degree in Kinesiology & Neuroscience (In Progress)
Bio: Kyle has been leading a lifestyle of strength & conditioning since his early teens, and has been certified as a Registered Personal Trainer since summer of 2018. In that time he has accrued experience with various training styles and people with varying goals, wants and needs from fat loss, strengthening, or muscle building to movement development, core integration and much more!
Kyle has been a Championship Curler as well as a AAA Football Player, leading him to study Kinesiology at the U of W, with a brief detour to gain certification as a Remedial Massage Therapist (graduating from Evolve College of Massage Therapy summer 2021), he will be returning to U of W to continue and complete his Undergraduate Degree in Kinesiology & Neuroscience this fall while pursuing Massage Therapy as a career.
Between hands-on Massage Therapy skills and fitness training Kyle has developed an integration of tools to help people resolve their dysfunctions, and pain as well as help them achieve their goals, whatever they are. Alongside this base of education and experience Kyle has also completed several advanced training programs earning him the titles: Movement & Mobility Specialist & CHEK Practitioner, which informs his holistic approach to practice."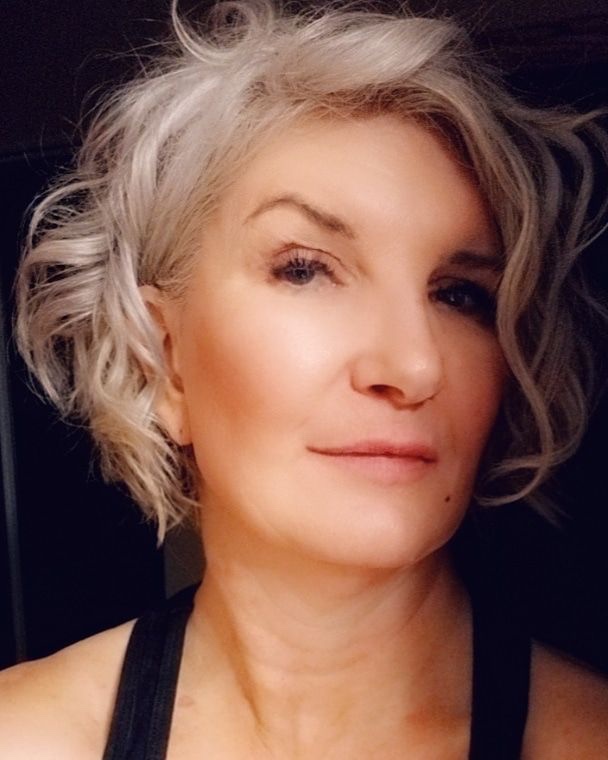 Shawn Marie Tole
Role: Fitness & Pilates Instructor
Education & Certifications: STOTT® Pilates Instruction Certification, MFC Group Fitness Instruction Certification
Bio: Shawn has been a certified Group Fitness Instructor with the Manitoba Fitness Council for over 20 years and a Certified STOTT® Pilates Instructor for 18 years. "I have never been an athlete," but an advocate of lifelong learning and activities of all kinds, which enhance your health, spirit and mind.
Shawn guides her participants through varied workouts by providing support and guidance with a healthy dose of fun. The techniques of the STOTT® Pilates method has helped Shawn overcome serious injury and she uses what she has learned and experienced to encourage others into active participation in their own lives.
Shawn especially enjoys teaching those who are new to Pilates and watching the transformation it brings to their lives and bodies.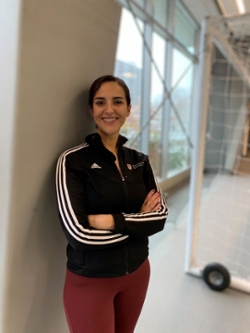 Fatima Nemati
Role: Fitness Instructor
Education & Certifications: University of Winnipeg Bachelor of Science - Athletic Therapy (In Progress)
Bio: Fatima loves being active and trying new things! Growing up, she tried many different sports recreationally and began pursuing Spin and Kettlebell classes at the age of 17 years old where she fell in love with fitness. Fatima is currently in her fourth year of the University of Winnipeg Athletic Therapy Program to further help her improve her knowledge about the human body, fitness and rehabilitation. Fatima loves to help people discover an active lifestyle!