General Information and Contacts
Academic Advising
---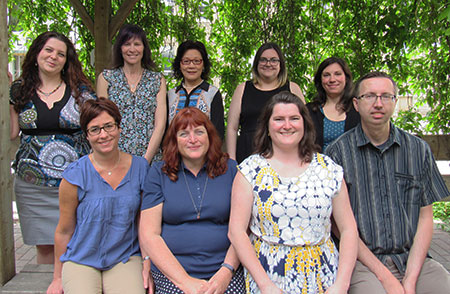 General Information: 
Location - 1st Floor, Rice Centre, 489 Portage Avenue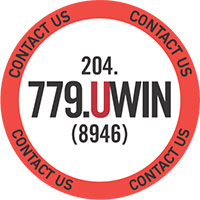 Phone: 204.779.UWIN (8946)
Email: advising@uwinnipeg.ca
Fax: 204.779.0961
Hours: Monday to Friday, 8:30 a.m. to 4:30 p.m. 
NOTE:  Academic and Career Advisors will not be available on Wed., Nov. 14, from 9:00 to 11:30 a.m.   Drop-ins and appointments resume at 11:30 a.m. on that day.
To make an appointment to see an Advisor, stop by the front desk or phone 779-UWIN (8946).  Appointments are 30 minutes.  Please note you cannot make an appointment via email.


Drop-in service (approximately 10-minute sessions) is available Monday to Friday, 10:00 a.m. to 4:00 p.m.


Academic Advising Office for the Faculties of Arts, Science, Business & Economics, Kinesiology:
Acting Coordinator, Academic and Career Services
Tanis Kolisnyk
phone:  204.988.7568
office:  1Ri34
email:  t.kolisnyk@uwinnipeg.ca
biography: Tanis Kolisnyk
Student Life Assistant
Meite Timshel
phone: 204.786.9257
office: 1st floor, Rice Centre, front desk
email: m.timshel@uwinnipeg.ca 

Student Success Advisor
Kate-Lyn Danyluk
phone: 204.786.9767
office: 1Ri26
email: k.danyluk@uwinnipeg.ca
biography: Kate-Lyn Danyluk
Academic Advisor, First-Year Students
Deanna England
phone: 204.258.3840
office: 1Ri31
email:  d.england@uwinnipeg.ca
biography: Deanna England
Academic Advisor, International Students
Lee Hong
phone: 204.786.9858
office: 1Ri27
email: l.hong@uwinnipeg.ca 
biography: Lee Hong
International Students Website

Academic Advisor
Frank Leskovjan
phone:  204.988.7659
office:  1Ri30
email:  f.leskovjan@uwinnipeg.ca
Academic Advisor, Adult Learners
Stephanie Rozzi
phone: 204.786.9972
office: 1Ri35
email: s.rozzi@uwinnipeg.ca
biography: Stephanie Rozzi

Academic Advisor
Lisa-Marie Stefaniw
phone:  204.786.9835
office:  1Ri33
email:  l.stefaniw@uwinnipeg.ca
Academic Advisor, Aboriginal Students
Jeff Booth
phone: 204.786.9818
office: 2L01B (at Aboriginal Student Services Centre, 2nd floor, Lockhart Hall)
email: j.booth@uwinnipeg.ca
Aboriginal Student Services Website
Academic Program / Convocation Officer
Kylie Stasila Therrien
phone: 204.786.9745
office: 1Ri29
email: k.stasila@uwinnipeg.ca
Director of Student Support Services
Inga Johnson Mychasiw
phone: 204.786.9747 
office: 2Ri04
email: i.mychasiw@uwinnipeg.ca
Coordinator, Academic and Career Services (on leave)
Anna Hussey
phone:  204.786.9863
office:  1Ri32
email:  a.hussey@uwinnipeg.ca
biography: Anna Hussey
Academic Advising for Faculty of Education:
Academic Advisor, Developmental Studies and Joint UW/Red River College Education Students
Praveen Alahakoon
phone: 204.789.1465
office: 2E22
email: p.alahakoon@uwinnipeg.ca
Academic Advisor, Integrated & Transfer Students Years 1-3
Debbie Bradley
phone: 204.789.1423
office: 1G07G
email: d.bradley@uwinnipeg.ca
Academic Advisor, Integrated Program Years 4 & 5, After Degree Program Years 1 & 2, Post-Baccalaureate Program
Suzanne Martin
phone: 204.786.9749
office: 1G07F
email: s.martin@uwinnipeg.ca
Access Programs
UWinnipeg/Winnipeg Education Centre (WEC) - website
Community-based Aboriginal Teacher Education Program (CATEP) - website
Academic Advisor, WEC & CATEP
Kirk Dowson
phone: 204.258.2966
office: 2E08
email: k.dowson@uwinnipeg.ca

Photo Credit: Lois Cherney