General Information and Contacts
Academic Advising
---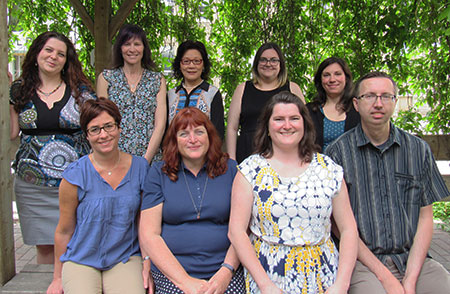 General Information: 
Location - 1st Floor, Rice Centre, 489 Portage Avenue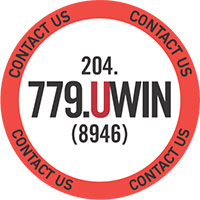 Phone: 204.786.9257 
Email: advising@uwinnipeg.ca
Fax: 204.779.0961
Hours: Monday to Friday, 8:30 am to 4:30 pm 
Update on Services
The University of Winnipeg is committed to the safety of our students and staff as the COVID-19 situation continues to evolve. As a result, the Academic and Career Services office will no longer be open for in-person student appointments and drop-ins.
Academic and Career Services staff are currently working remotely and will be happy to assist you via phone, videoconferencing or email.   For details, please see the Academic Advising homepage.
Academic Advising Office for the Faculties of Arts, Science, Business & Economics, Kinesiology:
Coordinator, Academic and Career Services
Anna Hussey
phone:  204.786.9863
office:  1Ri32
email:  a.hussey@uwinnipeg.ca
biography: Anna Hussey
Student Services Assistant
Jennifer Trinity
phone: 204.786.9257
office: 1st floor, Rice Centre, front desk
email: j.trinity@uwinnipeg.ca 
Student Success Advisor
Zachary Allard
phone: 204.258.3041
office: 1Ri43
email: z.allard@uwinnipeg.ca
biography: Zachary Allard
Academic and Career Advisor
Ashley Brown
phone:  204.786.7835
office:  1Ri33
email: as.brown@uwinnipeg.ca
biography: Ashley Brown
Student Success Advisor
Kate-Lyn Danyluk
phone: 204.786.9767
office: 1Ri41
email: k.danyluk@uwinnipeg.ca
biography: Kate-Lyn Danyluk
Academic and Career Advisor, First-Year Students
Deanna England
phone: 204.258.3840
office: 1Ri31
email:  d.england@uwinnipeg.ca
biography: Deanna England
Academic Advisor, Student Athletes
Niromi Hewawellalage
phone:  204.786.9965
office:  1Ri30
email:  n.hewawellalage@uwinnipeg.ca 
biography: Niromi Hewawellalage
Academic Advisor, International Students
Lee Hong
phone: 204.786.9858
office: 8th floor, Rice Centre
email: l.hong@uwinnipeg.ca 
biography: Lee Hong
International Students Website
Academic Advisor
Tanis Kolisnyk
phone:  204.988.7568
office:  1Ri34
email:  t.kolisnyk@uwinnipeg.ca
biography: Tanis Kolisnyk
Academic and Career Advisor
Frank Leskovjan
phone:  204.988.7659
office:  1Ri30
email:  f.leskovjan@uwinnipeg.ca
biography:  Frank Leskovjan
Student Success Advisor
Meaghan Michaluk
phone:  204.258.3040
office:  1Ri42
email:  m.michaluk@uwinnipeg.ca
biography: Meaghan Michaluk
Academic and Career Advisor
Deanna Pereles
phone:  204.258.3042
office:  1Ri27
email:  d.pereles@uwinnipeg.ca
biography: Deanna Pereles
Academic Advisor, Adult Learners
Stephanie Rozzi
phone: 204.786.9972
office: 1Ri35
email: s.rozzi@uwinnipeg.ca
biography: Stephanie Rozzi

Academic Advisor
Lisa-Marie Stefaniw (on leave)
phone:  204.786.9835
office:  1Ri33
email:  l.stefaniw@uwinnipeg.ca
Academic Advisor, Aboriginal Students
Jeff Booth
phone: 204.786.9818
office: 2L01B (at Aboriginal Student Services Centre, 2nd floor, Lockhart Hall)
email: j.booth@uwinnipeg.ca
Aboriginal Student Services Website
Academic Program / Convocation Officer
Kylie Stasila Therrien
phone: 204.786.9745
office: 2Ri44
email: k.stasila@uwinnipeg.ca
Director of Student Support Services
Inga Johnson Mychasiw
phone: 204.786.9747 
office: 1Ri32
email: i.mychasiw@uwinnipeg.ca
Academic Advising for Faculty of Education:
Academic Advisor, Developmental Studies and Joint UW/Red River College Education Students
Praveen Alahakoon
phone: 204.789.1465
office: 2E22
email: p.alahakoon@uwinnipeg.ca
Academic Advisor, Integrated & Transfer Students Years 1-3
Debbie Bradley
phone: 204.789.1423
office: 1G07G
email: d.bradley@uwinnipeg.ca
Academic Advisor, Integrated Program Years 4 & 5, After Degree Program, Post-Baccalaureate Program
Amanda Bourgoin
phone: 204.786.9962
office: 1G07C
a.bourgoin@uwinnipeg.ca
Access Programs
UWinnipeg/Winnipeg Education Centre (WEC) - website
Community-based Aboriginal Teacher Education Program (CATEP) - website
Academic Advisor, WEC & CATEP
Kirk Dowson
phone: 204.258.2966
office: 2E08
email: k.dowson@uwinnipeg.ca

Photo Credit: Lois Cherney