Academic Advising
---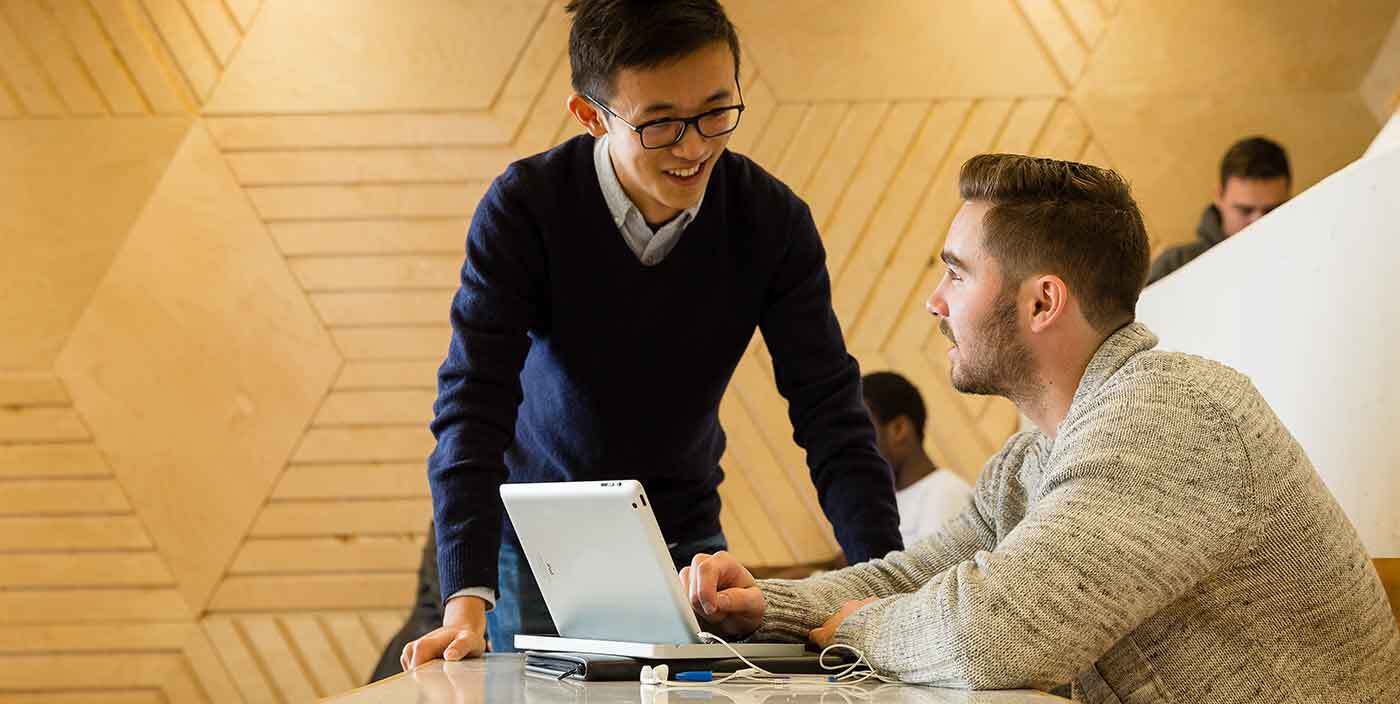 Academic Advisors and Adult Learner Services staff can...
provide information about programs, courses, and university requirements in the Faculties of Arts, Science, Business & Economics, Kinesiology


provide feedback on your course selection and assist with the registration process


help you with the appeal process



Update on Services
The University of Winnipeg is committed to the safety of our students and staff as the COVID-19 situation continues to evolve. As a result, the Academic and Career Services office will no longer be open for in-person student appointments and drop-ins.
Academic and Career Services staff are currently working remotely and will be happy to assist you via phone, videoconferencing or email.  We will be operating 8:30am to 4:30pm from Monday to Friday.  
Scheduling an Appointment: 
Advisors will not be taking in-person appointments or drop-ins at this time.  Appointments can be conducted via phone, using Zoom (videoconferencing software), or by email.  
To make an appointment, please email advising@uwinnipeg.ca or contact the Advisor you wish to speak with directly.  A departmental directory can be found here: Contacts   It is preferred that you make your appointment request by email, if possible, but you may also call 204.786.9257 and leave a voicemail.  We will return your call as soon as possible.  Please note:  We may not be able to return phone calls from long distance or international numbers at this time.  
When you are a requesting an appointment, please provide your name, student number, email address and phone number. Please indicate the type of appointment you would like to have: phone, Zoom, or email.  
For phone appointments: 
The Advisor you are scheduled with will call you at the phone number you provided when you made your booking.  If you have an international or long distance phone number, your appointment will need to be conducted using Zoom.  
For Zoom appointments: 
Please go to www.zoom.com or download the app through the Apple App store or Google Playstore to create a free account. Please see Zoom User Guide.  
The Advisor you have booked your appointment with will send you an invitation via email to join a meeting prior to your appointment.  Please click on the link provided in the email to join the meeting at the time of your appointment. 
For an email appointment:
Please indicate the kind of appointment you wish to have (e.g. program planning, career advising, appeal, etc.) as well as any specific information you would like to receive and questions you may have.  
Need help coping with stress related to COVID-19?
The Anxiety Disorders Association of Manitoba (ADAM) has set up a new support line to assist people who are struggling with anxiety about COVID-19.   Hours: M-F 9 am-9 pm; Sat-Sun 10 am-4 pm.  Please call 204.925.0040.
Updates for Winter & Spring Terms: 
In light of recent health concerns related to COVID-19, classes for Winter Term have been suspended and there will be no in-person exams.  Students will have received information via webmail by March 20, 2020 on how final grades for the term will be determined.   
Update: The Voluntary Withdrawal dates for both Winter Term and Fall-Winter Term have now been extended to April 6, 2020.  
Spring Term courses will be offered entirely online.  Please check the latest developments on campus here:  https://www.uwinnipeg.ca/covid-19/index.html
At this time, we are not offering in-person Spring term Orientation, First-Year Information Sessions or Registration Sessions.  If you are a first-year student starting your studies in the Spring term, please refer to the following resources for materials that will assist you with registration and first-year basics:
First-Year Information Video series