Academic Advising
---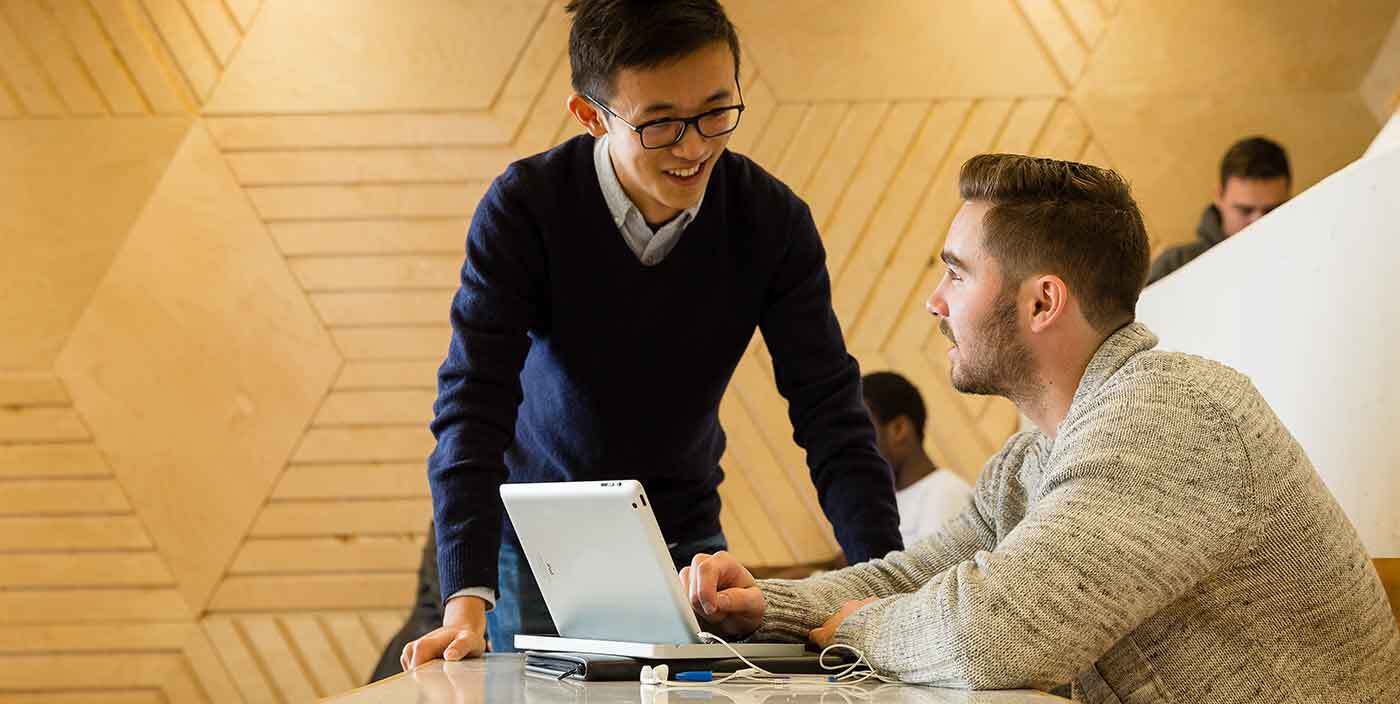 Academic Advisors and Adult Learner Services staff can...
provide information about programs, courses, and university requirements in the Faculties of Arts, Science, Business & Economics, Kinesiology


provide feedback on your course selection and assist with the registration process


Update on Academic & Career Services
Academic and Career Services staff are currently working remotely and would be happy to assist you via Zoom, email or phone.  We are operating 8:30am-4:30pm from Monday to Friday. 
Academic Advisors will be conducting 10-minute drop-ins via Zoom Monday to Friday from 10:00am-4:00pm daily with the exception of Tuesdays when drop-ins will be closed 10:00-11:30 am. 
Drop-ins will also be closed on these dates/times
June 23 - closed 10:00-11:30am
July 28 - closed 10:00-11:30am
August 25 - closed 10:00-11:30am
If you would like to meet with an Advisor during one of our drop-in times, please email: advising@uwinnipeg.ca to request the applicable Zoom links. 
Note:  Please always email us from your webmail account and provide your student number as part of your message. 


APPOINTMENTS:
Zoom Appointments can now be booked at myvisit.com or by using the MyVisit app (available for free through Google Play or the App Store).  The Advisor you have booked with will send you a zoom invitation via email prior to your appointment.  Please click on the link provided in the email and have your password ready to join the meeting at the time of your appointment. 
If you are unable to meet with an Advisor via Zoom, it is possible to schedule a phone appointment if you are a student who has a local phone number.  (Students with international or long distance phone numbers will be assisted via email or Zoom.)  To book a phone appointment, please email advising@uwinnipeg.ca and provide your phone number as well as the details of your request.    
If you would like to be assisted via email, please contact advising@uwinnipeg.ca with any specific questions that you might have and request your desire to receive a response via email. 
Note:  Please always email us from your webmail account and provide your student number as part of your message.   
Need help coping with stress related to COVID-19?
The Anxiety Disorders Association of Manitoba (ADAM) has set up a new support line to assist people who are struggling with anxiety about COVID-19.   Hours: M-F 9 am-9 pm; Sat-Sun 10 am-4 pm.  Please call 204.925.0040.
Update for Spring Term
The majority of Spring Term 2021 courses will be offered online, with a limited return to campus for classes and labs that cannot be accommodated through distance learning (with appropriate safety protocols). 
For more information, please go to: Registration and Online Courses
Course offerings may be viewed in WebAdvisor or the Timetable.
For advice, resources, and tips on online learning, please see our website: Remote Learning Hub
Check the latest campus developments related to COVID-19 here: COVID-19