Still Moving Forward on Transit: Results from the 2018 Commuter Survey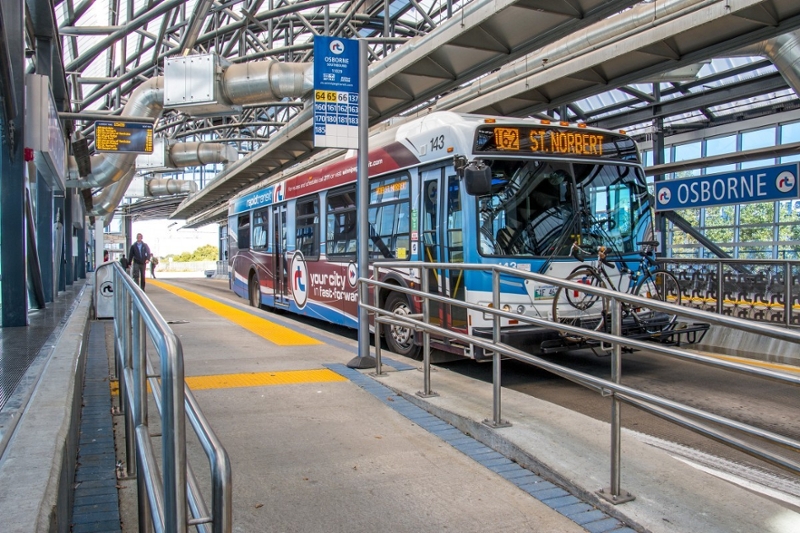 Thanks to the more than 2,400 people who completed the 2018 UWinnipeg Commuter Survey, we have a clearer picture of transportation patterns at our university.  1 out 2 students ride the bus to and from campus while almost a quarter of us walk, run, bike or car pool.  Yet, the CSO still has work to do when it comes to promoting the programs and services we've put in place to make sustainable commuting options affordable and accessible.  For example, 57% of respondents had not heard of our new Go Manitoba rideshare program.
---
 The 2018 Commuter Survey at a Glance: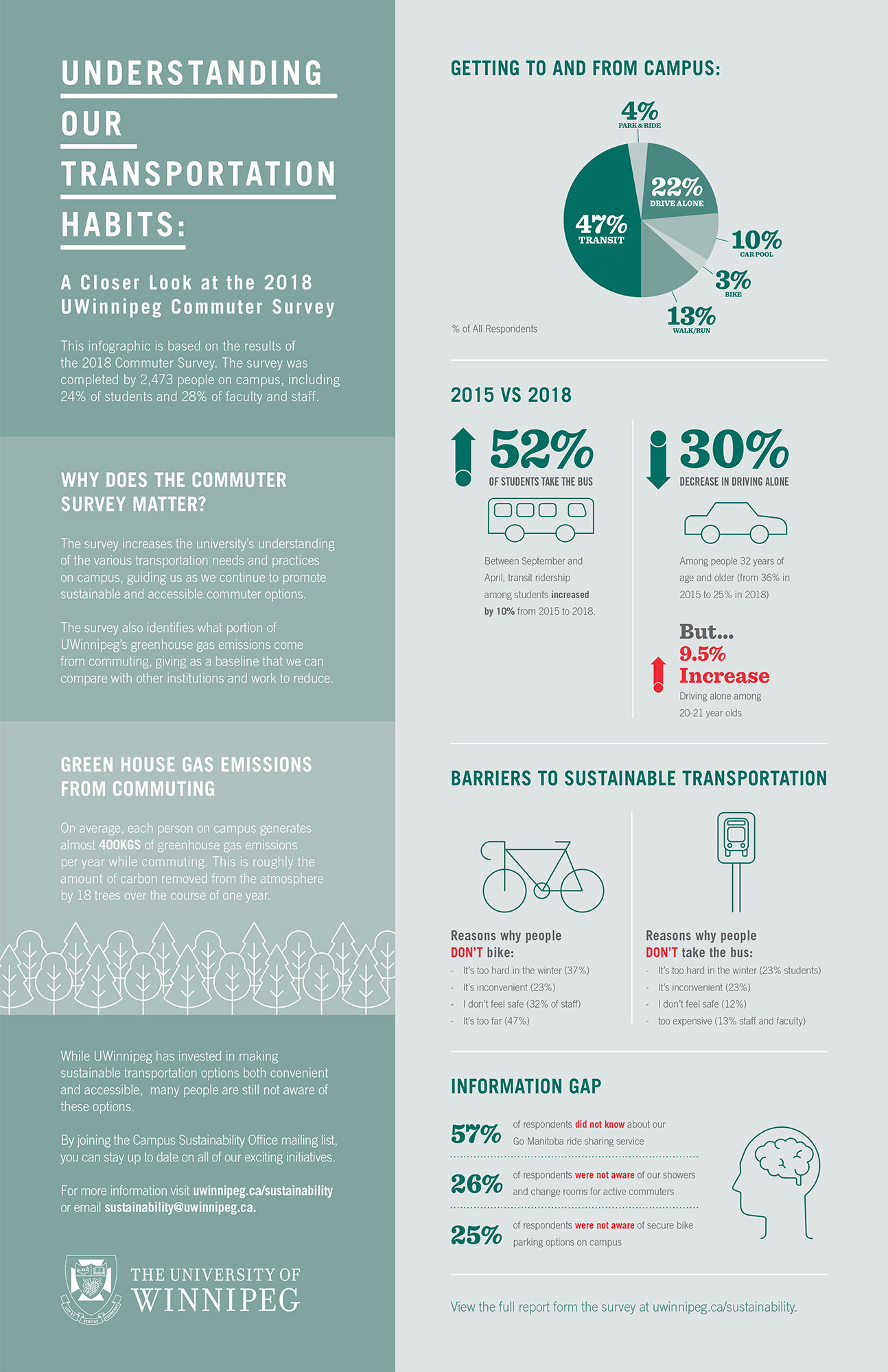 click here to view a detailed analysis of the results
---
Every three years, the CSO conducts the commuter survey to gather data that enables us to advocate for polices and infrastructure that supports sustainable and accessible commuting options for all members of the campus community.  The survey was made possible by our friends at the Green Action Centre who provided sophisticated analysis and results.