Student/Alumnae News
July 12, 2023
RhetTech: Undergraduate journal in Writing, Rhetoric, and Technical Communication
(Vol.5)
Bon Appetit
(starts page 59)
Scott Maier
rhet-tech-volume-5.pdf (jmu.edu)
One of our communications majors, Scott Maier, has been officially published in James Madison University's undergraduate journal RhetTech! Scott's essay "Bon Appétit!", a discussion of Julia Child and identity, was originally written for Dr. McLeod Rogers' RHET-4150: Rhetoric of Nonfiction.
---
 The Experiential Learning Bursary supported Alvena Ali-Wasim with a $500 bursary for RHET-2500.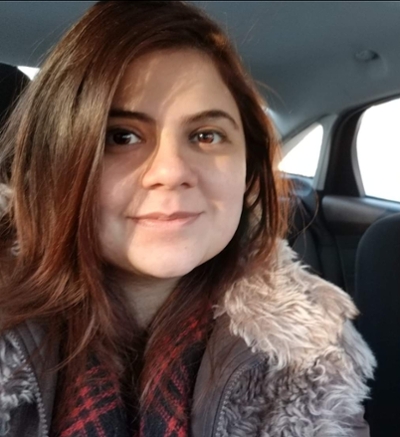 "I am a 3rd-year student in the department of Rhetoric, Writing, and Communications. I aspire to be a writer who can contribute to discourses on social issues in our present environment. My interest in the process of writing attracted me to tutoring and sharing my ideas with other writers. My experience as a tutor has encouraged me to pursue it as a long-term career where I can interact with writers from diverse backgrounds. I believe tutoring is a collaborative process that involves continual learning, and I find it to be a rewarding experience that offers writers the support they need in finding their voice."
---
Travis Sidak, Making Up A Drug Epidemic
This fall, Travis Sidak completed his MA in Communication and Culture from Ryerson. He reports it was a wonderful experience but, of course, lots of work. His thesis is a critical discourse analysis of the opioid epidemic using media articles and public policy as primary sources. Here is link for you to see and read.
Andrew Sannie Engages Students on Winnipeg Futures and Work
This Spring (2021), UW graduate Andrew Sannie engaged a class of Rhetoric students taking Composing Winnipeg in a dialogue about creative work and opportunities in Winnipeg. Read more on Andrew's work here: Winnipeg Futures and Work
Updated: July 13, 2023