Scott McCullough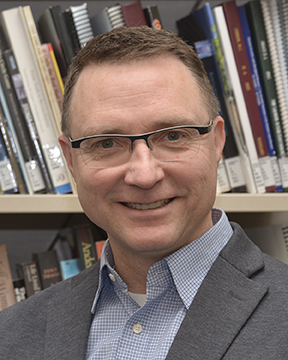 Scott McCullough, MCP, B.Env.D., B.A., LEED® AP
Assistant Director and Senior Research Associate
Institute of Urban Studies
University of Winnipeg
204.982.1150
s.mccullough@uwinnipeg.ca
Biography:

Scott McCullough has been a Research Associate with the Institute of Urban Studies since 2011 and the Assistant Director since 2016. Scotts work at the IUS covers a wide range of housing and urban issues including: housing and housing market dynamics, neighbourhood analysis, downtown development, homelessness, eviction prevention, and urban change.
Recent work includes a Comprehensive Housing Assessment for the City of Winnipeg, a review of Eviction Prevention programing across Canada, the development of best practices when implementing Housing First programming with Indigenous communities, and creating guidelines to assist Manitoba's non-profit housers as they reach the end of their federally funded operating agreements.
Scott has a design background with experience in urban revitalization, urban design, and architecture. His personal research interests focus on the relationship between climate change and cities, specifically, addressing urban energy planning through urban design and policy.
Selected Publications:
The City of Winnipeg Comprehensive Housing Assessment (forthcoming 2020)
Eviction Prevention in Canada (forthcoming 2020)
Distasio, J., Zell, S., McCullough, S., Edel, B. 2019. Indigenizing Housing First. Report (PDF)
McCullough, S., Hinds, A., Shirtliffe, R. 2019. CMHC Country Profiles. This project is propriety and no publication is available.
McCullough, S., Zell, S. 2018. Expiry of Operating Agreements Planning Guide. Report (PDF)