IUS 50th Anniversary
In 2019, the Institute of Urban Studies celebrated its Golden Anniversary!
In honour of that anniversary, the IUS held a series of events during the 2019-2020 academic year: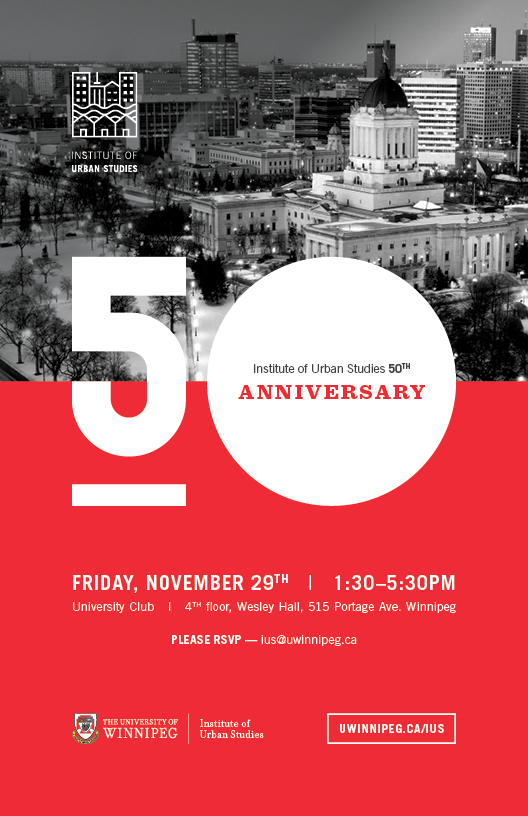 Since 1969 the Institute of Urban Studies (IUS) has been an academic and applied research centre committed to examining urban development issues. Over the past 50 years, the IUS has created a significant legacy. It has played a role in many of Winnipeg's largest urban interventions, from municipal amalgamation and urban revitalization to community social housing and housing provision for homeless people. It has also been a training ground for planners, policy makers, and academics, with many alumni serving at municipal, provincial and federal postings across Canada. The Institute has fostered longstanding relationships and collaborations with community-based and government partners. 
A brief history of the IUS can be found here.
The Institute's expertise and work continue to focus on affordable housing, housing market dynamics, homelessness, neighbourhood analysis, urban Aboriginal issues, community development, and urban poverty. Over the course of 50 years, the Institute has completed and published on over five hundred projects (now available on the Institute's website). These include:
Definitive work on the Winnipeg Unicity amalgamation,
Multiple examinations of rooming houses and SROs in Winnipeg,
Reviews of changes in the Downtown,
Analysis of inner-city neighbourhood dynamics,
Work with Indigenous communities and housing initiatives,
Projects on building communities that work for older adults,
A decade-long multi-city research demonstration project on the Housing First intervention to address homelessness, and
Work on eviction prevention and housing stabilization.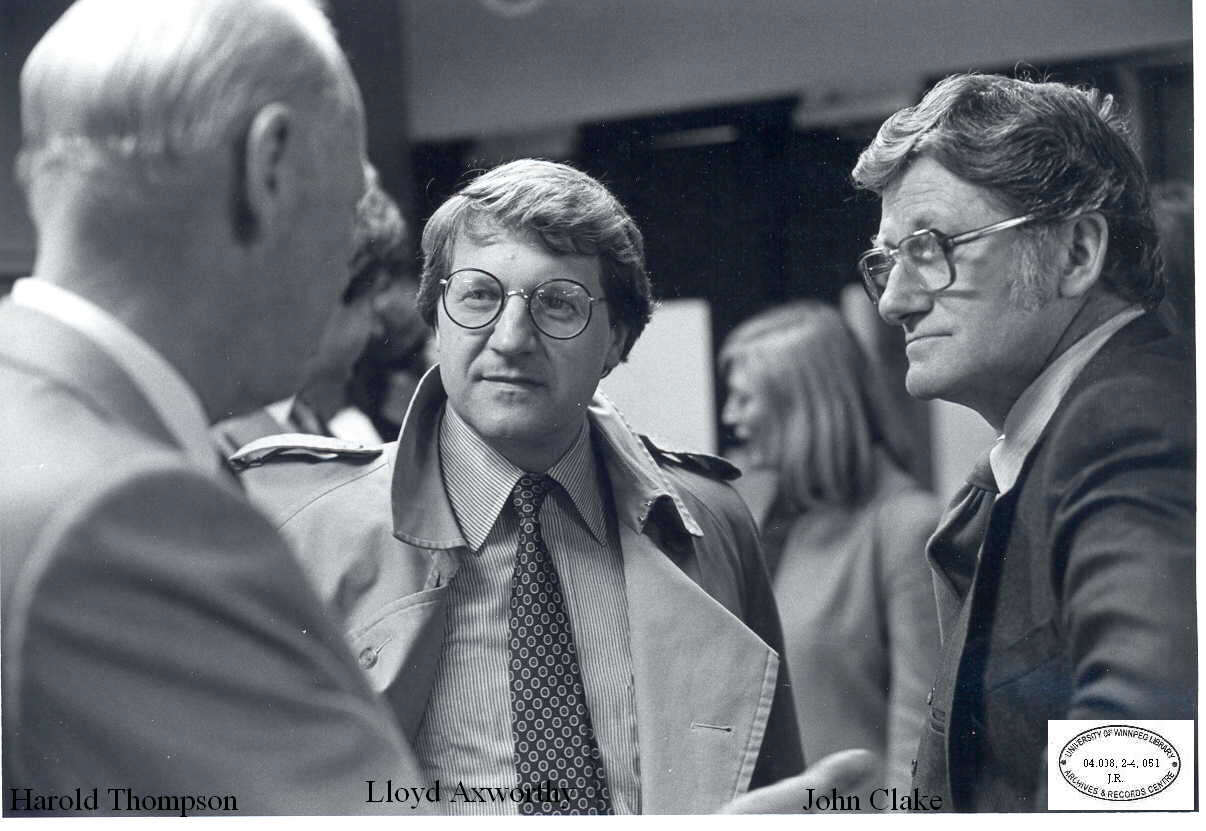 IUS established, 1969
 First Director, Lloyd Axworthy (center)
---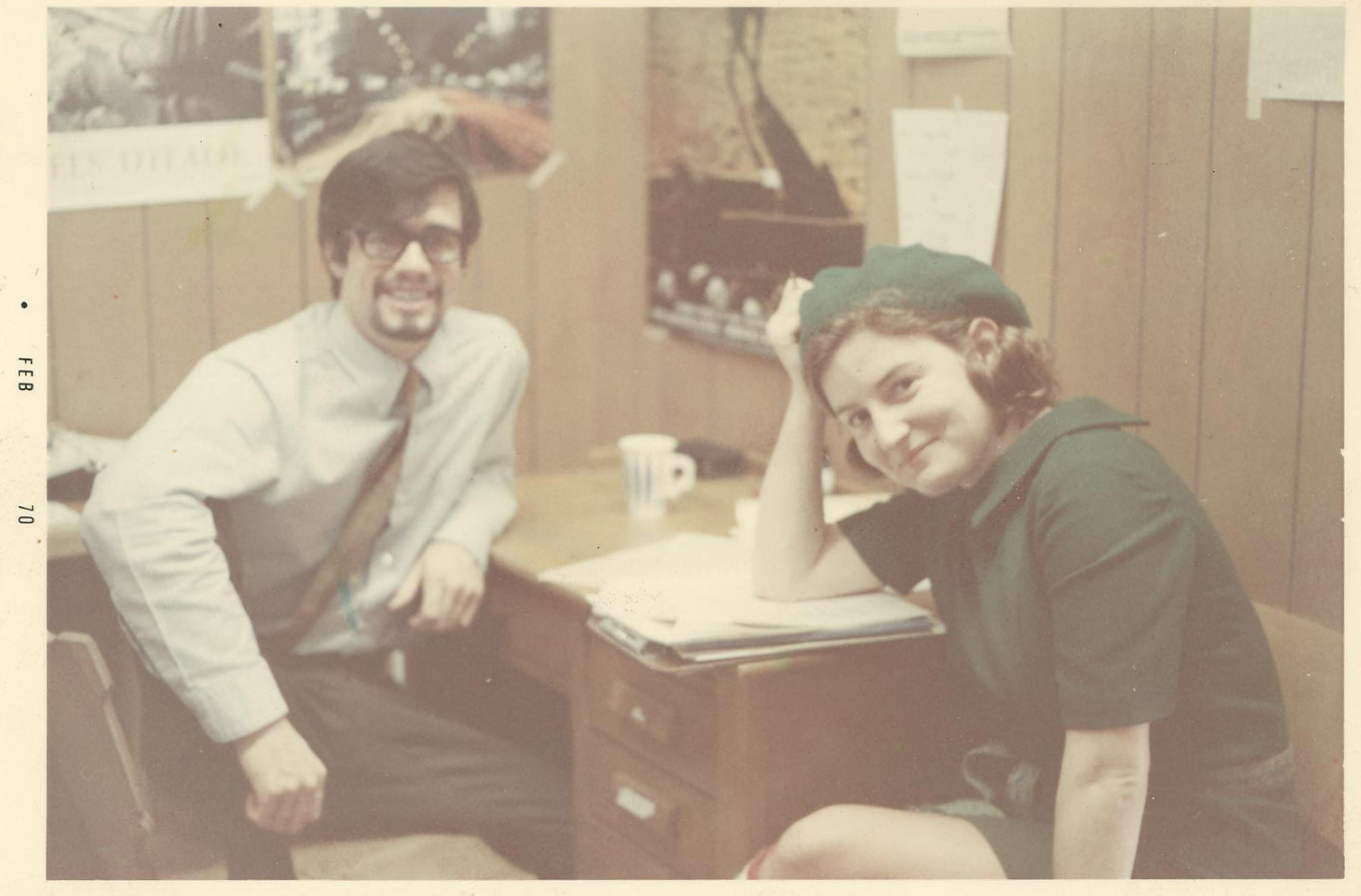 1970,
Two students working at the IUS offices,
Possibly Doug Corbett & Gail Rutley
---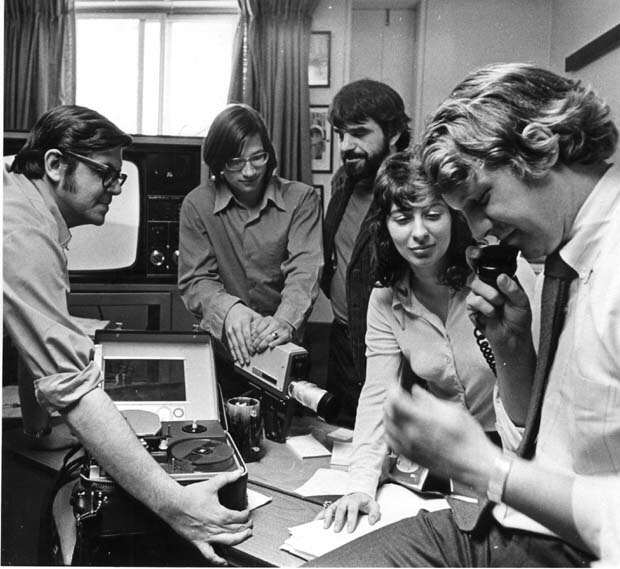 1975,
Lloyd Axworthy and IUS staff helped establish a public access television station
(Lloyd Axworthy, far right) 
---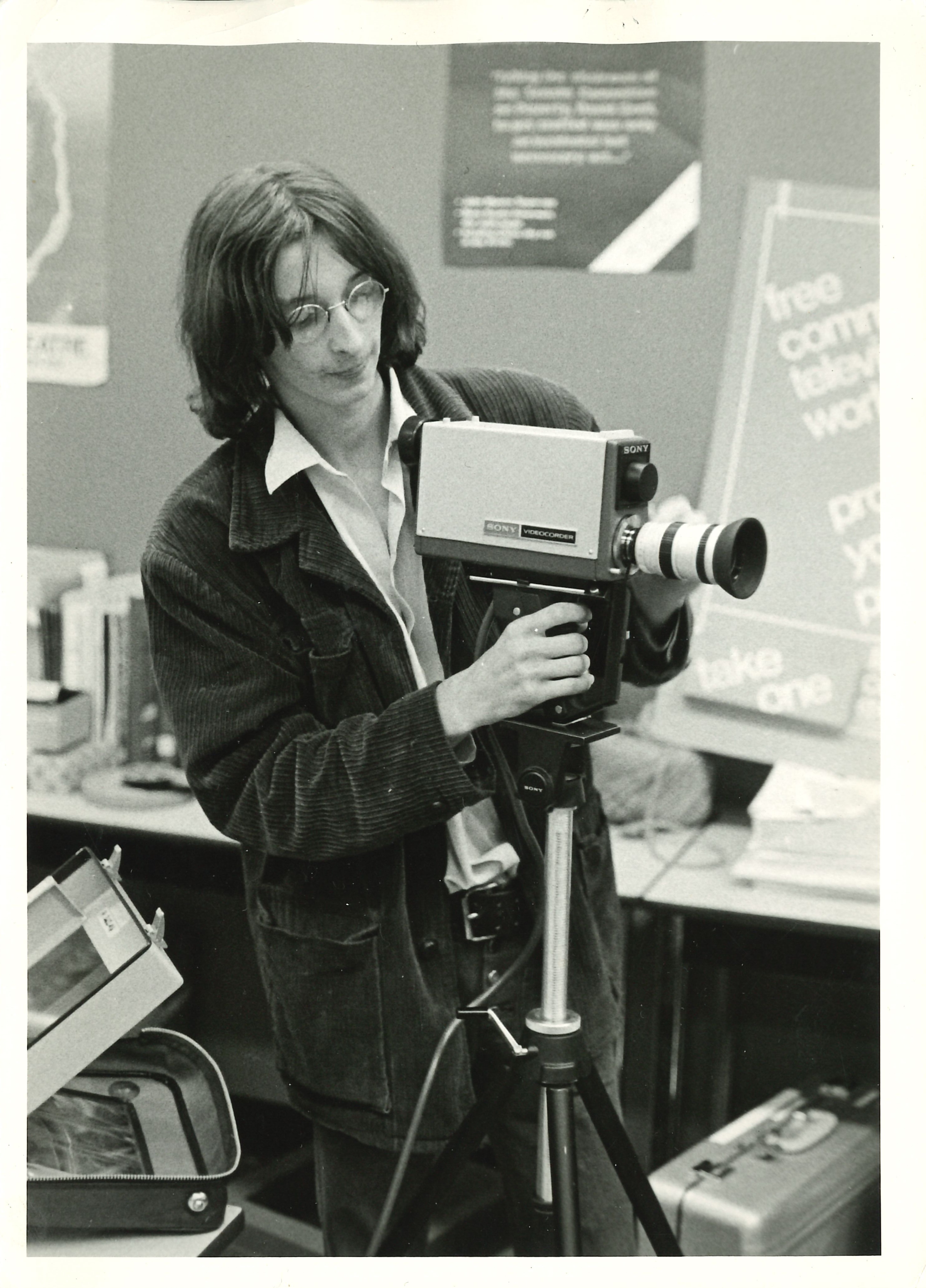 1971,
Tony Hnatiuk with a video camera loaned by the National Film Board.
IUS organized a conference to explore the possibilities and technicalities of videotaping. 
---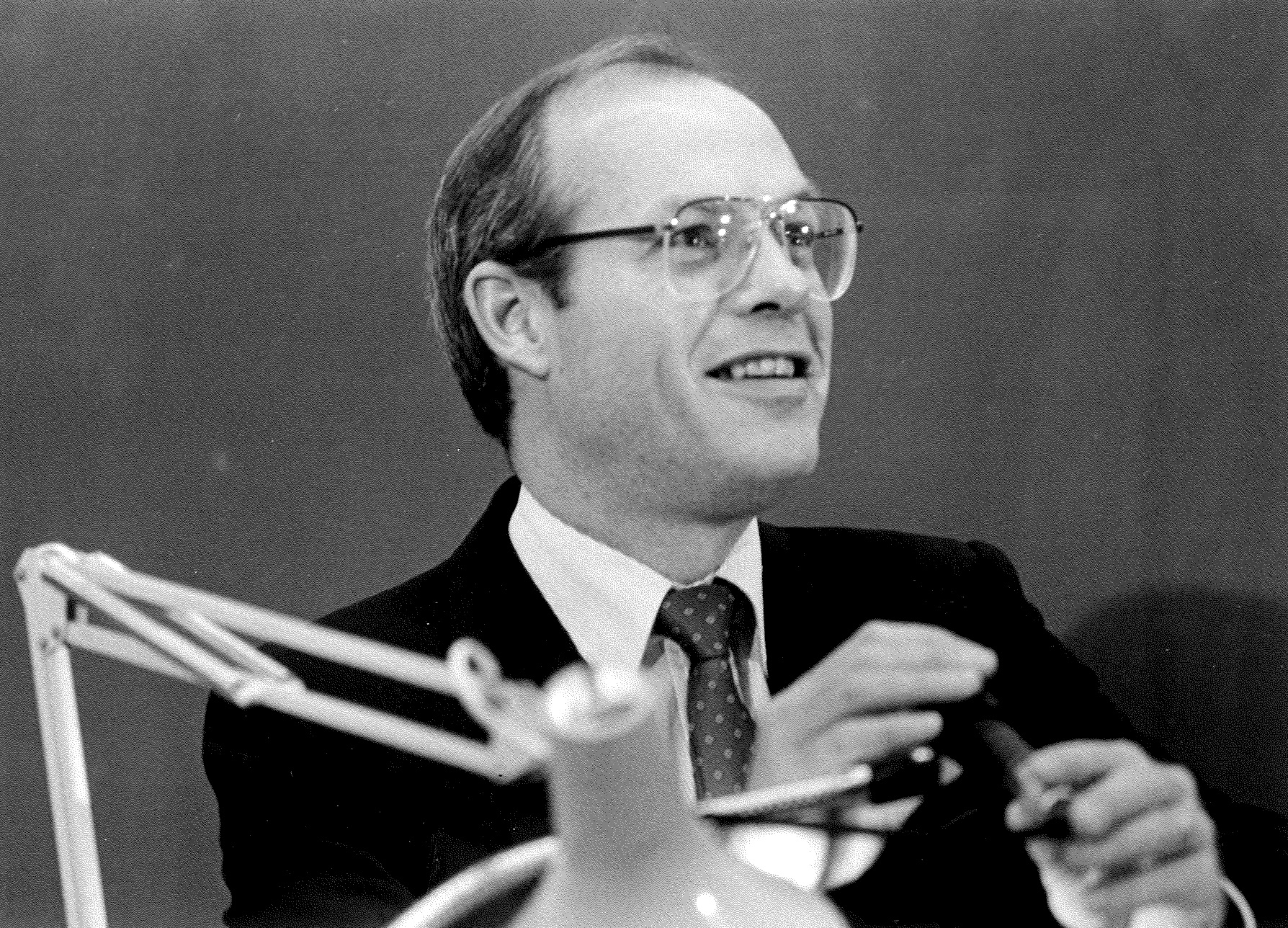 1983-88
Alan Artibise, Director at The Winnipeg 2000 Conference (1984)
---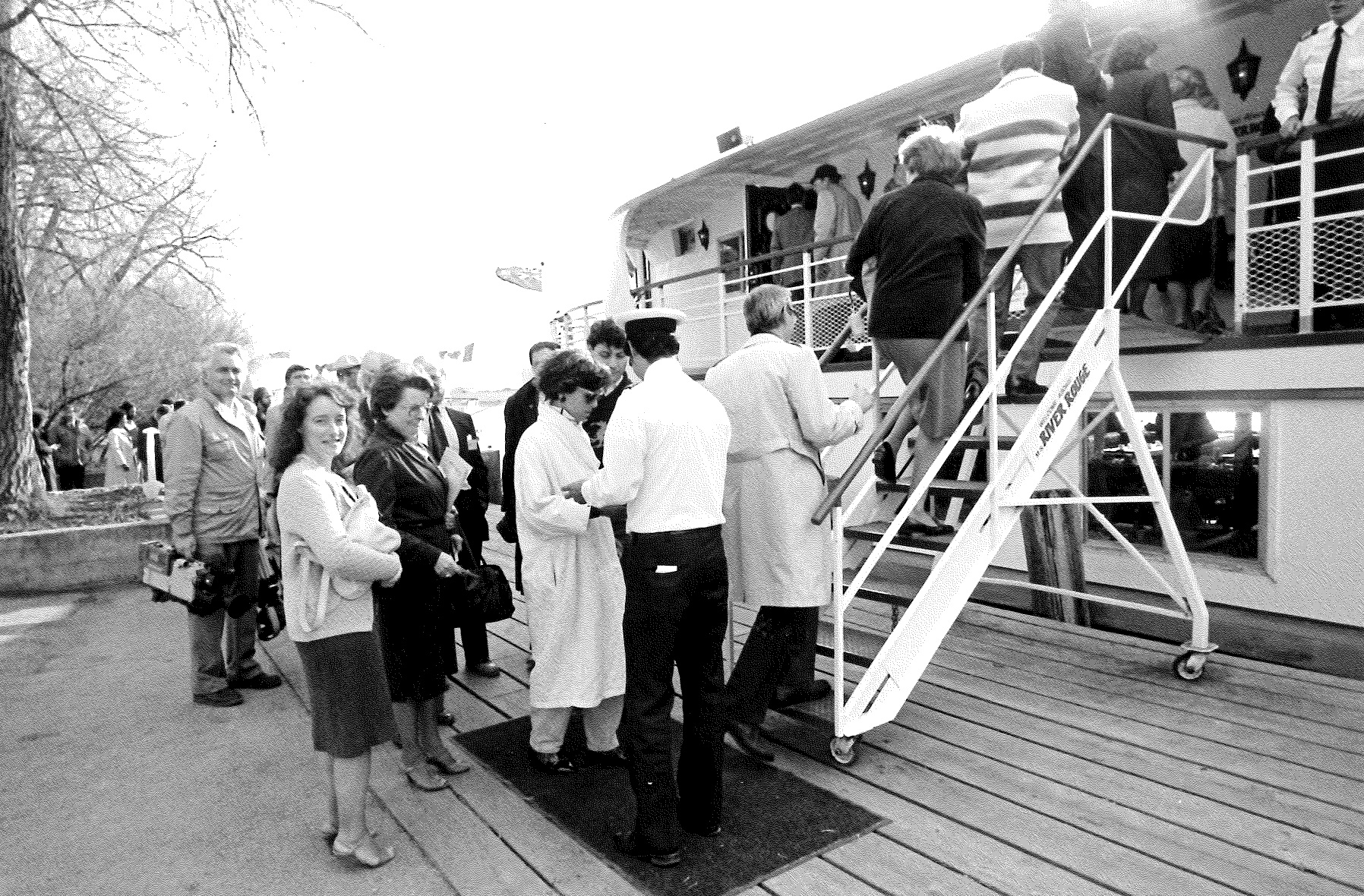 1985,
Winnipeg Rivers Conference, held on the River Rouge
---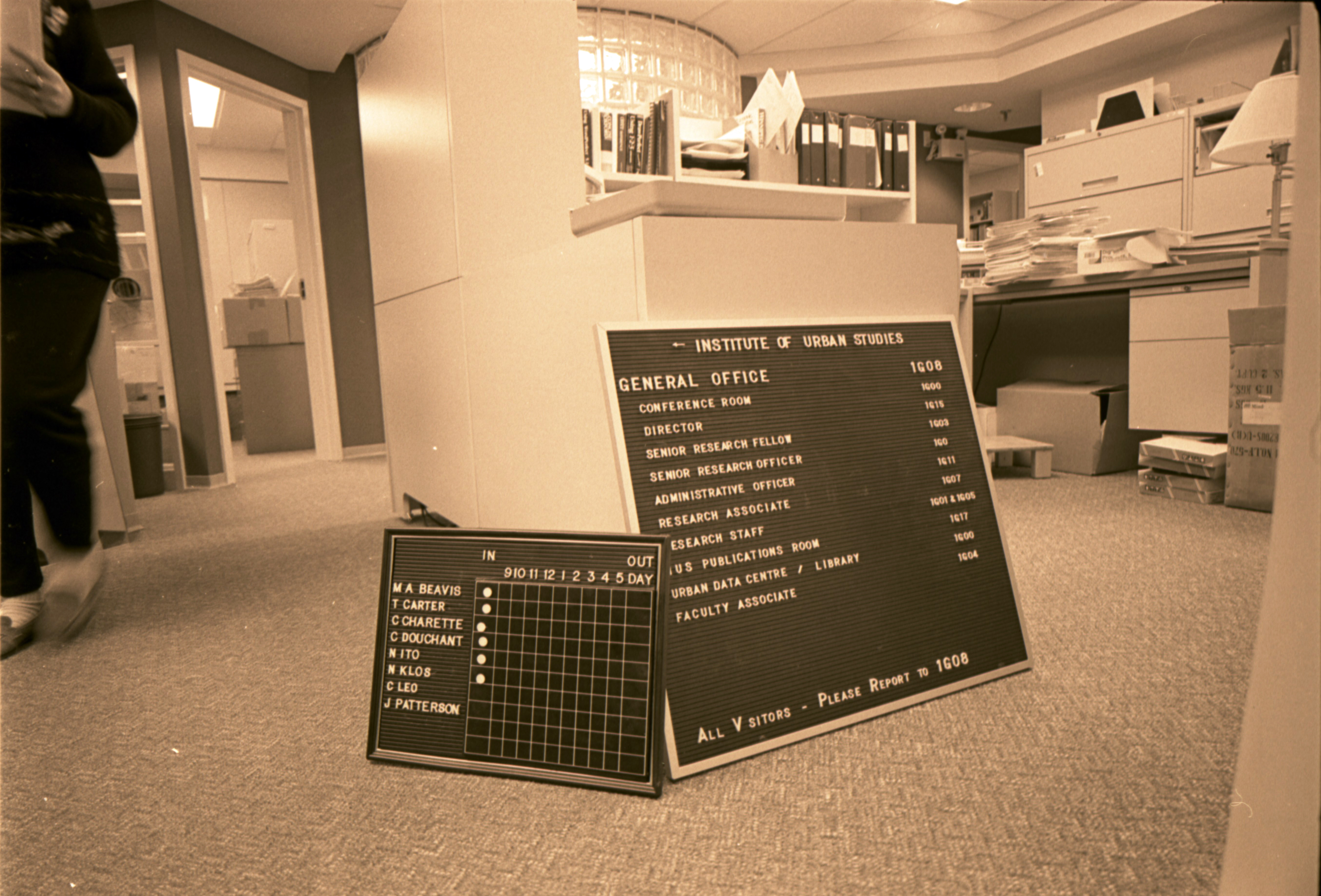 IUS Office, 1990s
346 Portage Ave.
---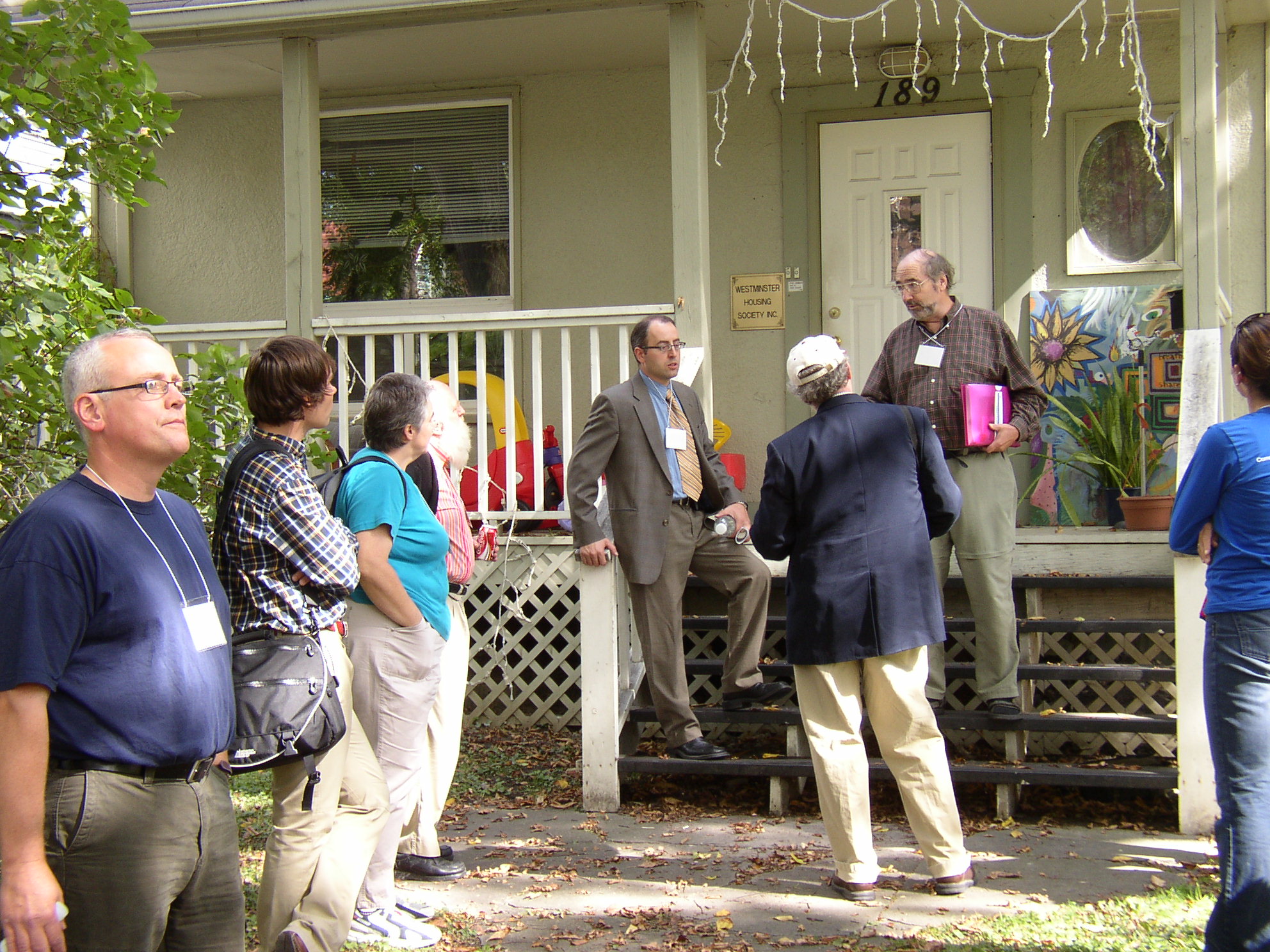 Community Tour Expo, Early 2000's
Mike Maunder, Jino Distasio
---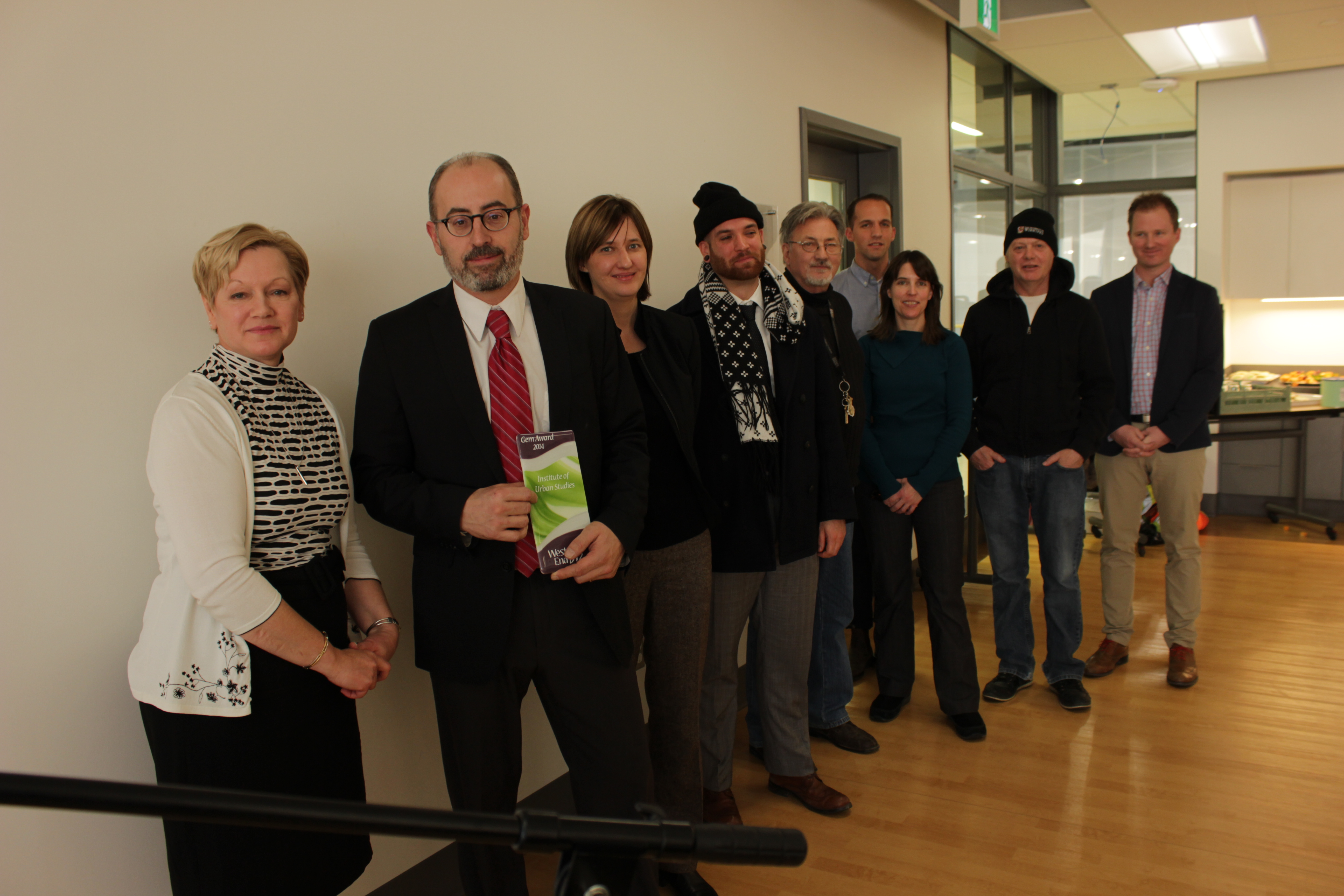 2014,
IUS wins Gem Award from Downtown BIZ
---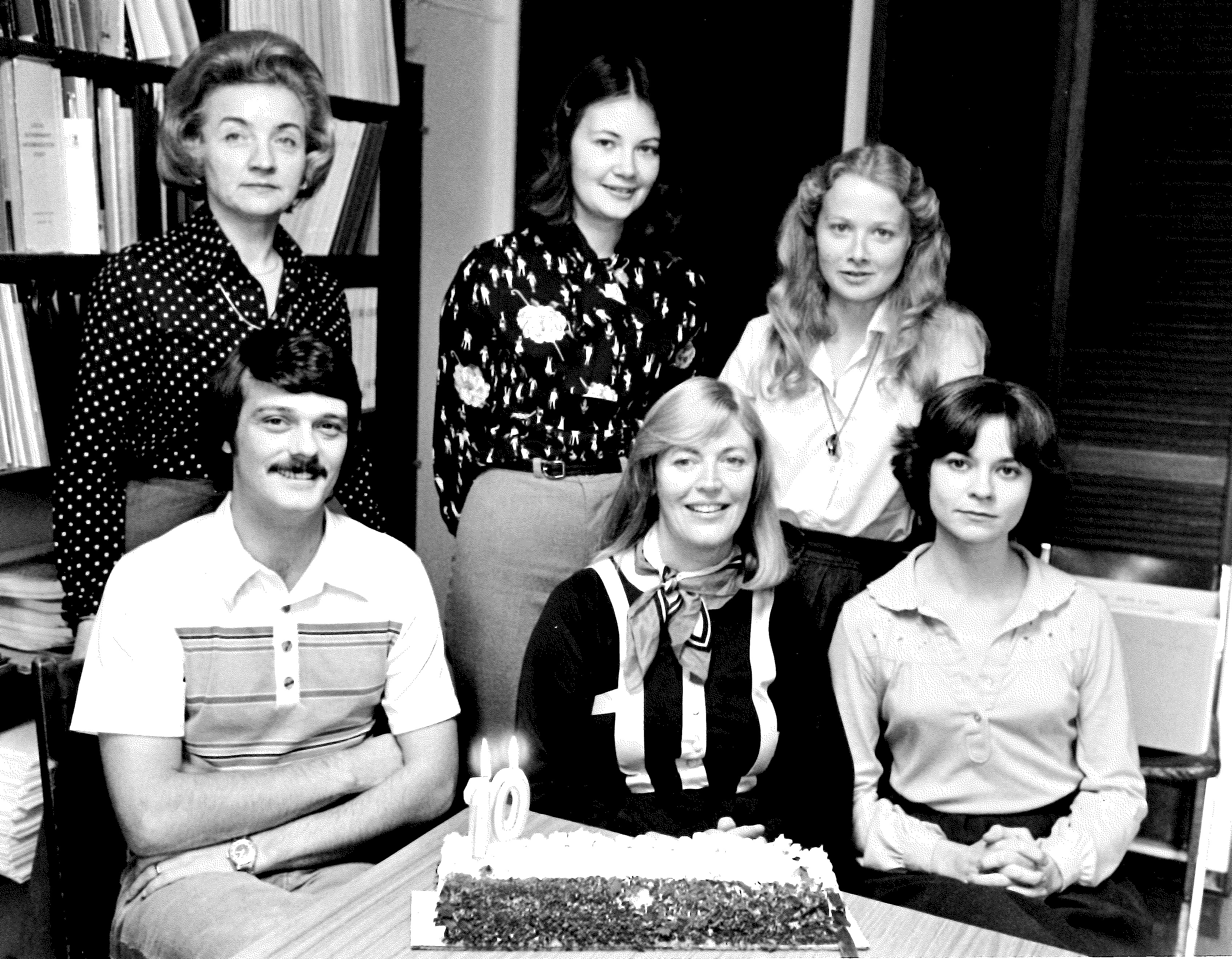 1979,
10th year anniversary of the IUS
---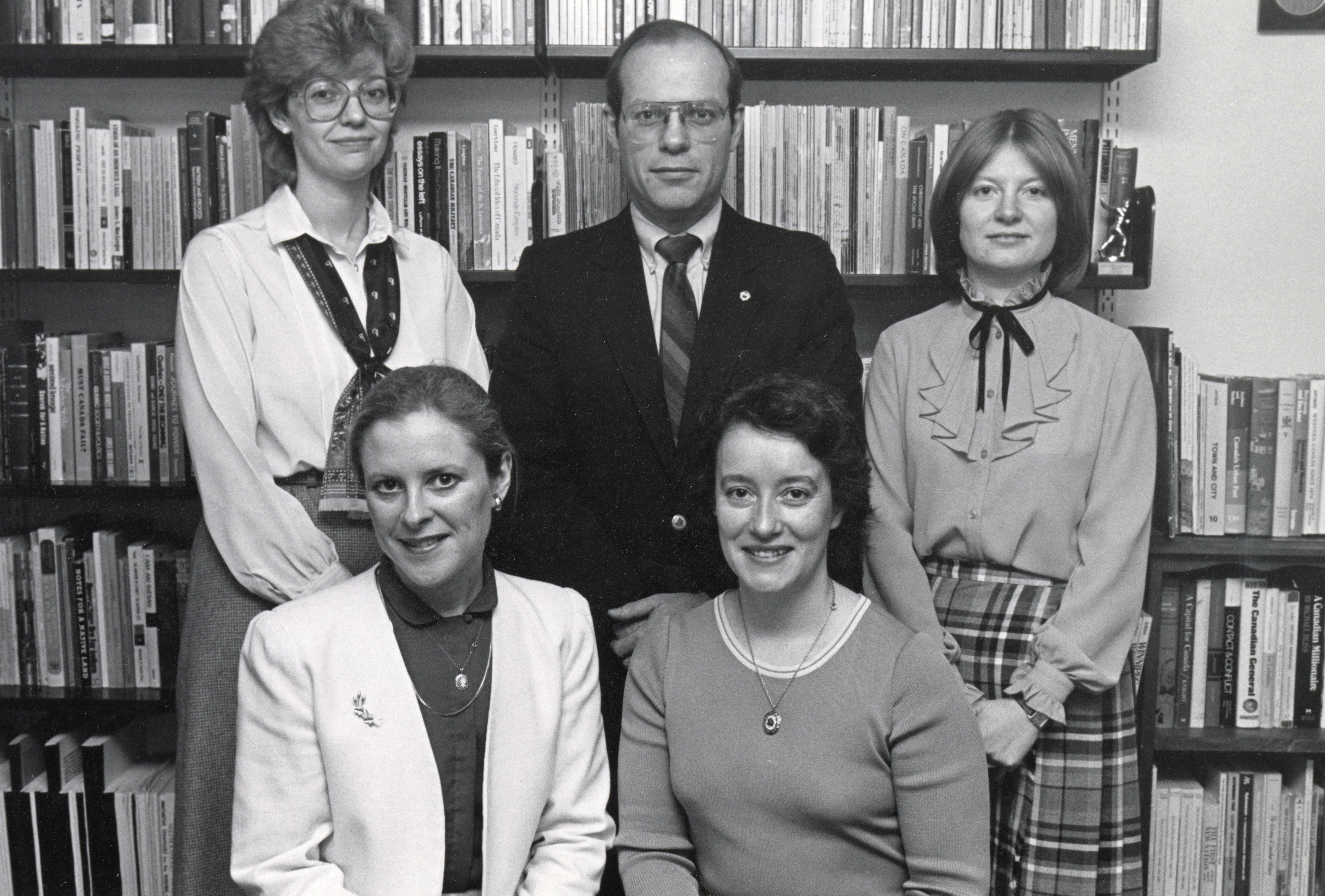 1985~,
IUS Staff, 
Linda Newman, Wendy Fraser, Alan Artibise, Jeri Breckman, Kay Uitvlugt
---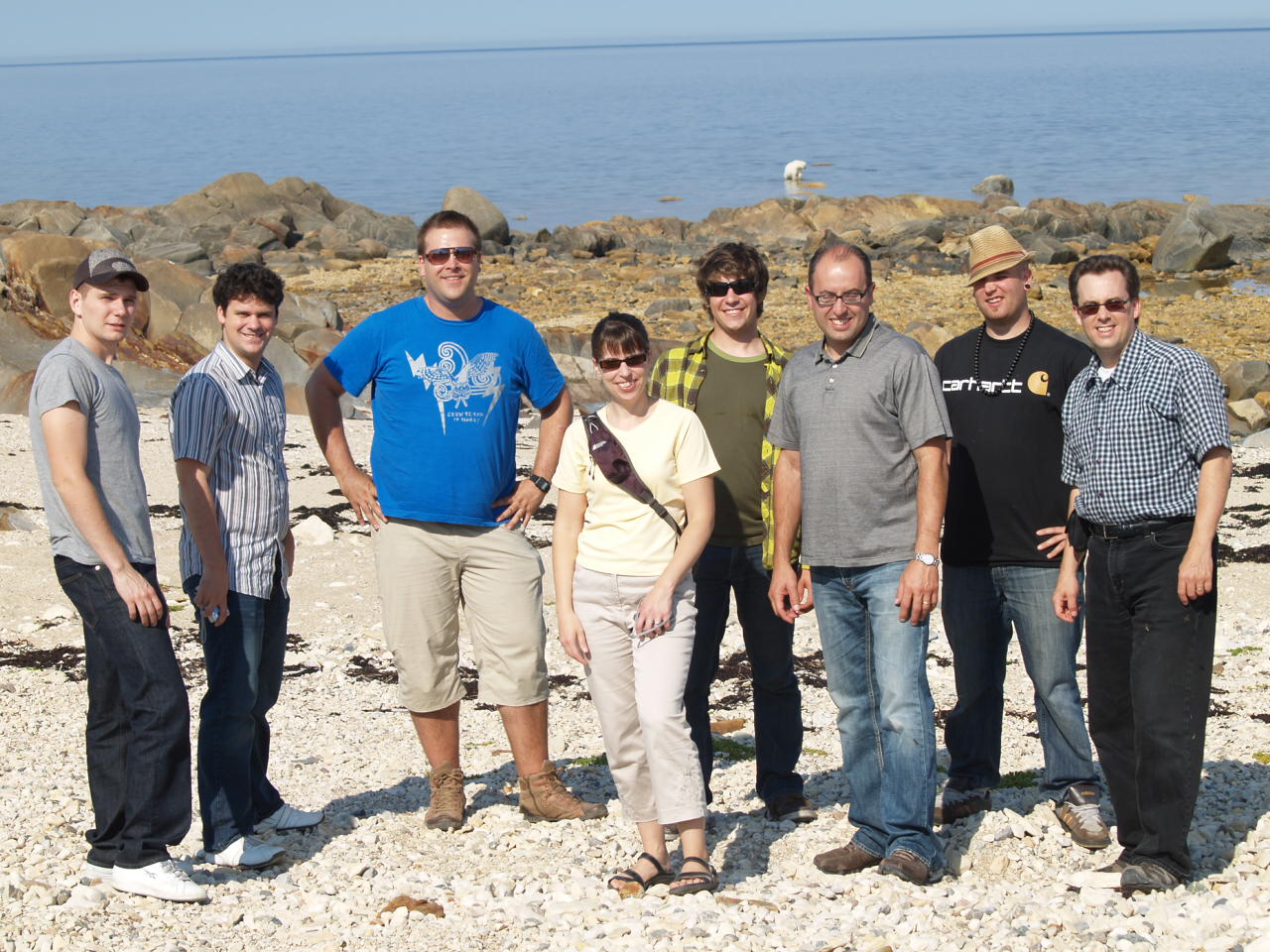 2009,
IUS Staff & polar bear in Churchill, while working on the Churchill Sustainability Plan
---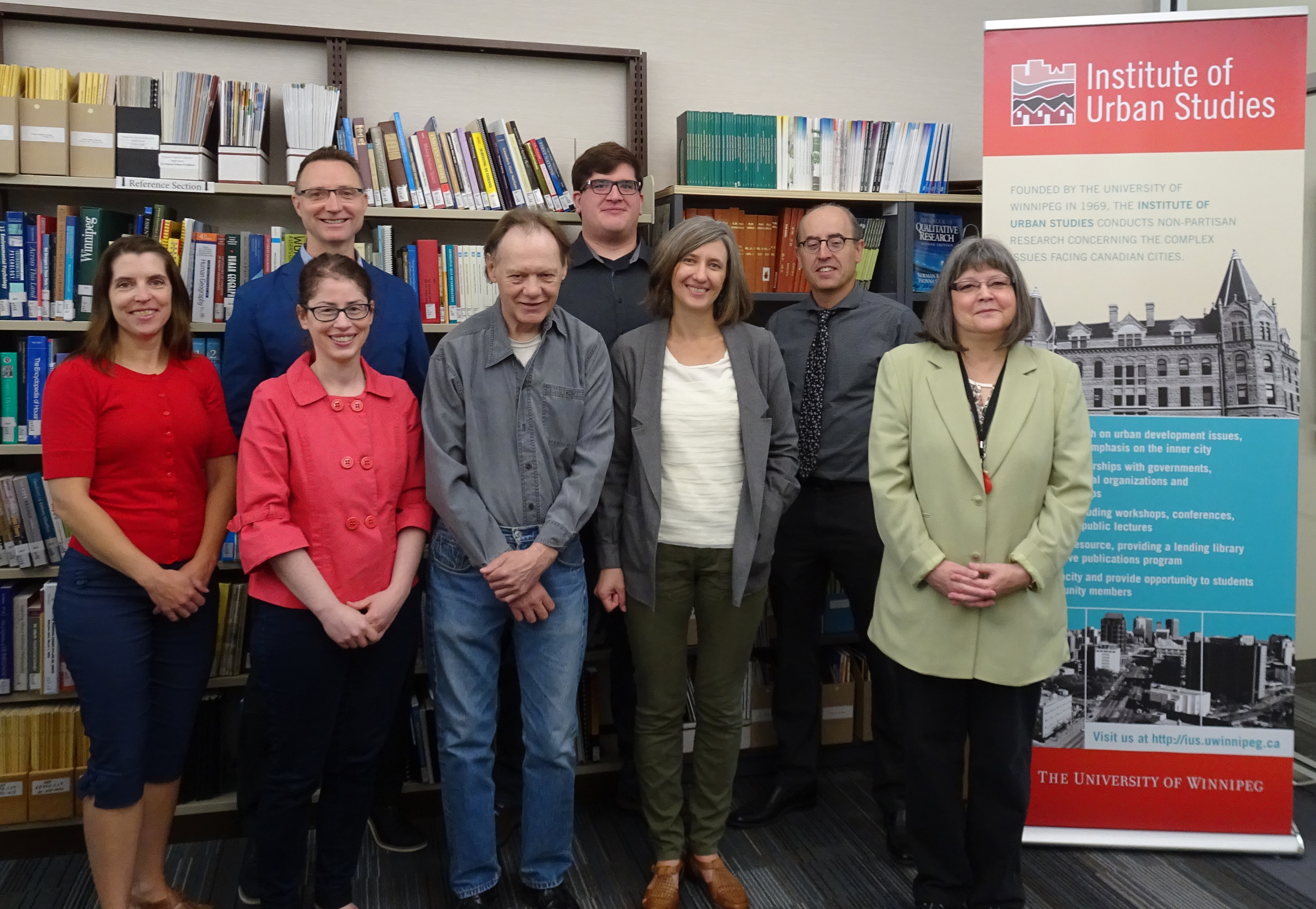 2018,
IUS Staff photo