Decolonizing Contracts – Transforming Relationships through Art and Indigenous Perspective
Summary:
In 2011, Indigenous artist Carey Newman began work on a monumental artwork of national significance that has been named the Witness Blanket. Inspired by his father's residential school experiences, Carey created an over 400 square foot art installation, made from hundreds of items reclaimed from Indian Residential Schools, churches, government buildings, as well as traditional and cultural structures from across Canada. The Witness Blanket stands as a national monument to recognize the atrocities of the Indian Residential School era, honour the generations of children that suffered and still suffer, and symbolize hope and the ongoing process of reconciliation.
In June 2015, the Canadian Museum for Human Rights opened its temporary exhibition, The Witness Blanket. Working in collaboration with Carey Newman, the CMHR developed extensive interpretive materials to accompany the art installation and commissioned an 8-minute edited version of the documentary from Media One to offer in-gallery to museum visitors, providing additional opportunity for audience engagement with the Blanket.
In 2017, the Museum began discussions with Newman to consider sharing 'custody and stewardship' of the Witness Blanket and the full-length documentary film. This relationship has included creating a new travelling version of the Blanket, a conservational assessment and extensive treatment of the original Blanket, and sharing of the film amongst educational venues.
In October 2019, CMHR and Newman finalized the special agreement with an oral ceremony that solidified the relationship and made Canadian legal history. For the first time, a federal Crown Corporation had ratified a legally binding contract through Indigenous traditions; written documents and an oral ceremony were given equal weight in the contract. It is an agreement that lives in two worlds – in traditional Indigenous ways, but written in "Western contract legalese." The parties to this agreement have welcomed this unique opportunity to expand leadership in re-evaluating institutional processes that better respect Indigenous ways of knowing and being.
The presentation will briefly introduce the Witness Blanket project, but more specifically will discuss the process of respecting both traditional Indigenous and Western ways of cooperation, which can be given equal weight in the contract/legal process.

Biographies: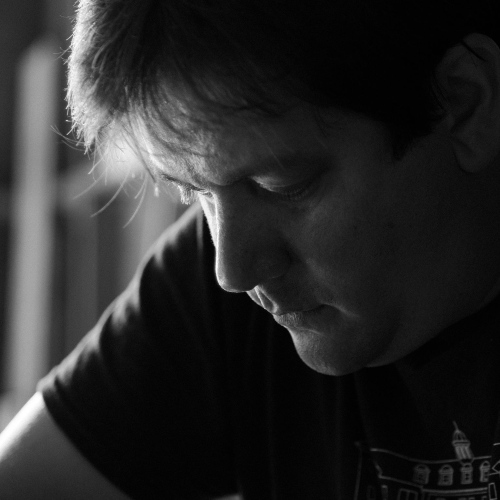 Carey Newman, whose traditional name is Hayalthkin'geme, is a multi-disciplinary Indigenous artist, master carver, filmmaker, author and public speaker. Through his father he is Kwakwak'awakw from the Kukwekum, Giiksam, and WaWalaby'ie clans of northern Vancouver Island, and Coast Salish from Cheam of the Sto:lo Nation along the upper Fraser Valley. Through his mother his ancestors are Settlers of English, Irish, and Scottish heritage. In his artistic practice he strives to highlight Indigenous, social, and environmental issues as he examines the impacts of colonialism and capitalism, harnessing the power of material truth to unearth memory and trigger the necessary emotion to drive positive change. He is also interested in engaging with community and incorporating innovative methods derived from traditional teachings and Indigenous worldviews into his process.
Carey was awarded the Meritorious Service Medal in 2017 and was named to the Order of British Columbia in 2018 and was recently appointed as the Impact Chair for Indigenous Art Practice at the University of Victoria.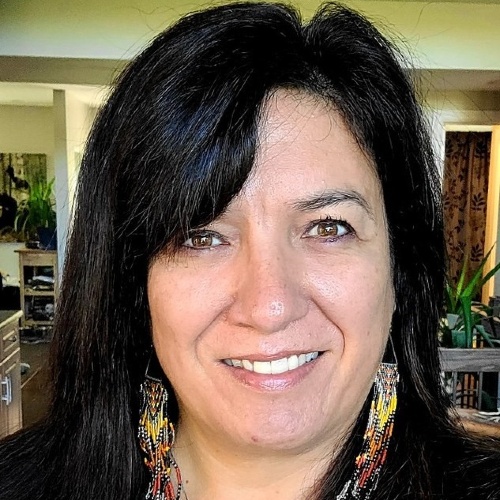 Jennefer Nepinak is the Associate Vice-President, Indigenous Engagement at The University of Winnipeg. She is a citizen of Minegozhiibe Anishinabe (Pine Creek First Nation) and is fluent in Ojibwe.
Jennefer has held leadership roles at the Canadian Museum for Human Rights, the Treaty Relations Commission of Manitoba, and with various First Nation governments, as well as with the governments of Canada and Manitoba. She also has extensive governance experience, having served as a board member with the Assembly of Manitoba Chiefs Elders Council, the Treaty Legacy Foundation, Rossbrook House, the Helen Betty Osborne Memorial Foundation, The University of Winnipeg Board of Regents, the Canadian Education Coalition, and Manitoba Hydro.
Jennefer is a UWinnipeg alumna. She received a Bachelor of Arts in Sociology (1997) and is currently pursuing a Master of Arts in Indigenous Governance. She also completed her Law degree at the University of Manitoba and Osgoode Hall Law School at York University (2000), and recently received her designation with the Institute of Corporate Directors at Rotman School of Management (2018).