Weweni Indigenous Scholars Speaker Series
Indigenous UWinnipeg
---

The 2020-21 Weweni Indigenous Speaker Series

The Office of Indigenous Engagement invites distinguished Indigenous scholars to share current research with the University of Winnipeg campus and community. These events are hosted by the Indigenous Academic Lead, and are free and open to the public. 

Past Weweni Indigenous Scholars Speaker Series include lectures ranging on a variety of topics from art, education, history, language revitalization, gender, environmental studies, Indigenous laws, and reconciliation. 

Due to the on-going COVID-19 pandemic, this year's Speaker Series will be held online.
---
Weweni Indigenous Scholars Series March 2021
"Indigenizing University Governance"
Summary:
Webinar will reflect on the growing Indigenous administrative leadership in Universities over the last decade - including the various Indigenous Advisors, Directors; administrators responsible for Indigenous Engagement, and Initiatives, and Advancement and at other Universities, Indigenous Deans and Vice Presidents.

Moderator: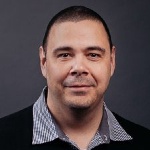 Dr. Chris Andersen (Michif) is a Professor, and the Dean of the Faculty of Native Studies at the University of Alberta. He is the author of two books including, with Maggie Walter, Indigenous Statistics: A Quantitative Indigenous Methodology (Left Coast Press, 2013) and "Métis": Race, Recognition and the Struggle for Indigenous Peoplehood (UBC Press, 2014), which won the Native American and Indigenous Studies Association's Best Subsequent Book Award for 2015. With Jennifer Adese, he also recently co-edited A People and a Nation: New Directions in Contemporary Métis Studies (UBC Press, 2021) and with Nathalie Kermoal, Daniels v. Canada: In and beyond the courts (University of Manitoba Press, 2021). Andersen was a founding member of the Native American and Indigenous Studies Association Executive Council and is editor of the journal aboriginal policy studies. In 2014, he was named to the Royal Society of Canada's College of New Scholars, Artists and Scientists' inaugural class.
Panelists: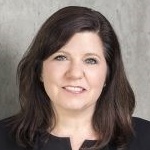 Dr. Sheryl Lightfoot is Anishinaabe, a citizen of the Lake Superior Band of Ojibwe. She is Canada Research Chair in Global Indigenous Rights and Politics and Associate Professor in Political Science, the School of Public Policy and Global Affairs and Indigenous Studies with The University of British Columbia. She is also Senior Advisor to the President on Indigenous Affairs and has been a co-lead on the development of the Indigenous Strategic Plan.
As one of the world's experts in global Indigenous politics, Sheryl's research specializes in complex questions of Indigenous peoples' rights and how those rights are being claimed and negotiated. Her work explores both practical and theoretical aspects of implementation of Indigenous rights globally as well as in domestic contexts. She is the author of Global Indigenous Politics: A Subtle Revolution as well as numerous journal articles and book chapters.
She holds a PhD in Political Science from the University of Minnesota as well as a master's degree from the Humphrey Institute of Public Affairs, University of Minnesota. She also has fifteen years' volunteer and contract experience with a number of American Indian tribes and community-based organizations in the Minneapolis-St. Paul area, including nine years as Chair of the Board of the American Indian Policy Center, a research and advocacy group.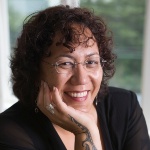 Dr. Aroha Harris (Te Rarawa, Ngāpuhi, MNZM) is Associate Dean, Arts, Matauranga Maori, Associate Professor and a historian at the University of Auckland. Published in various edited collections and academic journals, in Aotearoa and overseas, her first book Hīkoi: Forty Years of Māori Protest was published in 2004. She collaborated on the award-winning Tangata Whenua: An Illustrated History, 2014, with Emeritus Professor Atholl Anderson and the late Dame Judith Binney.
Dr. Harris is a member and former President of the Native American and Indigenous Studies Association, a founding member of Te Pouhere Kōrero, the national collective of Māori historians, and former President of the New Zealand Historical Association. She was appointed to the Waitangi Tribunal in 2008, and is the historian member of the Te Rohe Pōtae tribunal, inquiring into more than 200 claims. She has provided research and advice on a range of iwi development projects, Treaty claims, and national and regional historical research projects.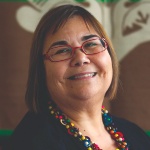 Dr. Florence Glanfield, University of Alberta is currently Vice-Provost (Indigenous Programming and Research) and a Professor of Mathematics Education. She is an Affiliated Faculty member with the Centre for Research for Teacher Education and Development and Acting Co-Director of the Center for Mathematics, Science and Technology Education. She earned her PhD in 2003 studying mathematics teacher understanding.
Dr. Glanfield is a member of the Métis Nation of Alberta. Her research interests explore the experiences that individuals (teachers and learners) as well as collectives of learners/communities have with mathematics and learning mathematics. Dr. Glanfield collaborates with colleagues and has engaged in research projects with Canadian Indigenous communities, urban Aboriginal youth, elementary & secondary mathematics teachers, and teachers and teacher educators in Tanzania and Rwanda.