Researchers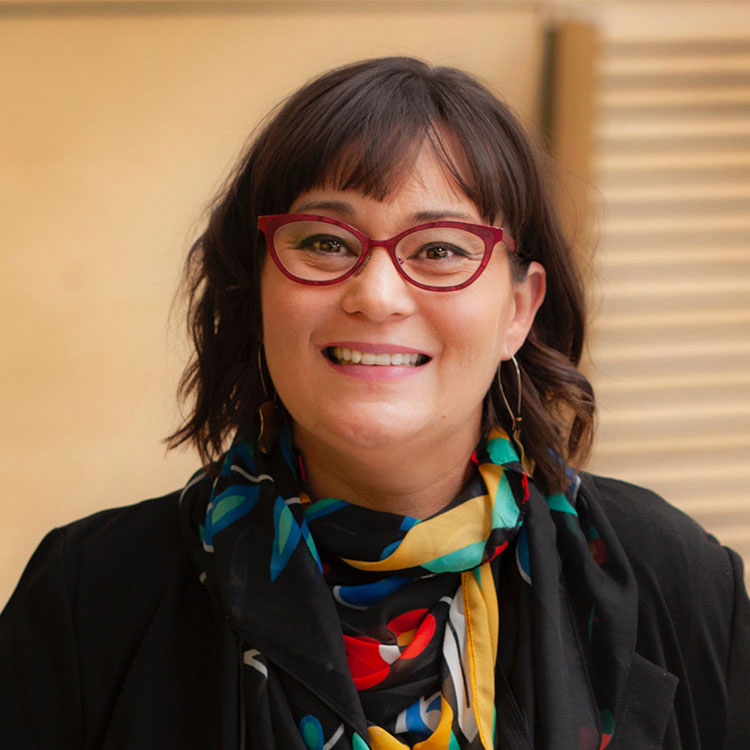 Dr. Jaime Cidro
Dr. Jaime Cidro is a Professor in the Department of Anthropology, the Director of the Master's in Development Practice Program, and Co-Director of the Kishaadigeh Collaborative Research Centre at the University of Winnipeg. She is also a CIHR-funded Canada Research Chair in Health and Culture. Dr. Cidro takes a collaborative approach to her research on Indigenous maternal and child health, partnering with many Indigenous organizations and communities throughout her projects. Currently she is examining how an Indigenous doula program can address poor health, social and cultural outcomes for First Nations women who travel for birth in partnerships with First Nations Health and Social Secretariat of Manitoba and the Manitoba Indigenous Doulas Initiative. She's also collaborating with community partners in Colombia to explore maternal and child health in remote Colombian Indigenous communities through a Queen Elizabeth Diamond Jubilee Advanced Scholars Award. Her other appointments include University of Winnipeg Indigenous Academic Lead 2018-2019, Associate Director of the UAKN Prairie Region, and the University of Winnipeg's Indigenous Research Scholar 2018.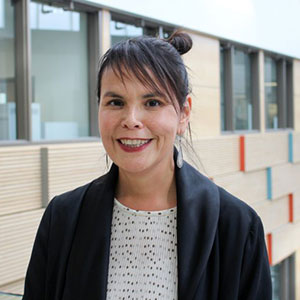 Dr. Lorena Fontaine
Dr. Lorena Sekwan Fontaine (BA, LL.B., LL.M., Ph.D) is Cree-Anishinabe and a member of the Sagkeeng First Nation in Manitoba, Canada. She is an Associate Professor in the Department of Indigenous Studies. Her research includes Indigenous language rights, linguicide and the legacy of the residential schools. Previously, Dr. Fontaine has taught for the First Nations University of Canada and the School of Public Policy Graduate Program at Queens University. She has spoken nationally and internationally on residential school issues and Indigenous language rights in Canada and has authored articles on these topics. Her PhD research was presented in a CBC documentary entitled "Undoing Linguicide," which was awarded the 2017 Radio Television Digital News Association Adrienne Clarkson Award for Diversity (Radio). Her most recent research includes Nindibaajimomin: A Digital Storytelling Project for Children of Residential School Survivors, and most recently, the Mite Achimowin (Heart Talk) Research Project, which uses oral history and arts-based research approaches to explore culturally-rooted knowledge concerning oppressive mechanisms influencing the caring for one's heart among First Nations women. She has also worked with the Assembly of First Nations as an advisor on Aboriginal languages for a number of years.
Dr. Mary Jane McCallum
Dr. Mary Jane McCallum is a member of the Munsee Delaware Nation and a professor of history at the University of Winnipeg. Her research focuses on modern Indigenous histories, especially in the areas of health, education and labour. Her book Indigenous Women, Work and History: 1940-1980 (University of Manitoba Press, 2014), explores Indigenous women's labour history in four case studies. Her current work focuses on Indigenous histories of tuberculosis in Manitoba in the years 1930-1970. Themes in her work include race and racism in the English Canadian historical profession, intersectionality, Indigenous social history, ethics and archival research, First Nations women's politics; settler colonialism, racism and Canadian history; anti-Indigenous racism in the health care system, and digitization of Indigenous historical primary sources.

Dr. Julie Nagam
Dr. Julie Nagam (Metis/German/Syrian) is a Canada Research Chair in Indigenous Arts, Collaboration and Digital Media, Director of the Aabijijiwan New Media Lab, Co-Director of the Kiishadigeh Collaborative Research Centre, and the former Research Chair of Indigenous Arts of North America, which was a joint position with the Winnipeg Art Gallery. Dr. Nagam is an Associate Professor in the department of Art History at the University of Winnipeg. She is the inaugural Artistic Director for 2020/21 for Nuit Blanche Toronto, the largest public exhibition in North America. Dr. Nagam's SSHRC research includes digital makerspaces + incubators, mentorship, digital media + design, international collaborations, and place-based knowledge. She is a collective member of GLAM, which works on curatorial activism, Indigenous methodologies, public art, digital technologies, and engagement with place. As a scholar and artist, she is interested in revealing the ontology of land, which contains memory, knowledge, and living histories. Dr. Nagam has been an Adjunct Faculty Member at York University (2013-2019), OCAD University (2015-2019), and the University of Manitoba (2015-2020). She has been a scholar in residence at Concordia University and Massey University (2018-19) and, in 2022, will be a fellow at the University of Sydney. Dr. Nagam's scholarship, curatorial and artistic practice has been featured nationally and internationally. 
Dr. Julie Pelletier
Dr. Julie Pelletier is a cultural anthropologist specializing in Indigenous peoples, primarily from the United States but also Canada and New Zealand. She has published on topics of indigenizing the academy, indigenous representations in museums and other settings, casinos as economic development, and story as indigenous methodology. She grew up in northern Maine and is of French, Maliseet, and Mi'kmaq descent.