Current Student
Faculty of Business and Economics
---
Thank you for choosing to pursue your post-secondary studies with The Faculty of Business and Economics at The University of Winnipeg! Your education is important to us!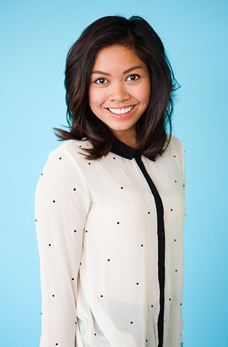 Cory Aronec Photography September 2012 - Ava, Business Student
Whether you are in your first year or in your final year, the information below will help you.
Are you on the right track to completing your degree?
Below, you will find the calendar information for each of the programs that our Faculty offers at the Undergraduate level:
All degree planning worksheets are now available through the New Student Planning Portal.
Do you want to sit down and talk about your degree? You have two options:
Book an appointment with an Academic Advisor
Book an appointment with the Student Support Office NOTE: The Student support Office is now  located in 1BC08 - 1St Floor Buhler Centre
Have you declared your Degree?
If not, you should since you because you would be eligible for amazing scholarships (up to $10,000) - you would still need to apply for the scholarships or awards but now you would be recognized as being part of the fastest growing Faculty on campus!
Declare today by printing the form below that is associated with your degree and then meet with The Student Support Office (the link  to book an appointment is in the previous question)
Please note that you can declare your degree at any time during your studies at The University of Winnipeg. However, it is strongly recommended that you declare at the end of your first year/beginning of your second year. You can also change your degree at any time. It is not set in stone. If you wish to change your declaration of degree, you must meet with the Student Support Office or the Department Representative. To meet with the Department Representative, please contact your Department Assistant:
Can I gain work experience while completing my degree?
Yes! The University of Winnipeg's Co-operative Education Program provides students with the opportunity to engage in paid work terms that are relevant to the student's area of study.
Work terms can start in May, September, or January and normally last for 4 months. The majority of placements happen in the summer work term (May to August).
I want to learn more about the Co-op Program.
Does The University of Winnipeg have Study Abroad or Exchange Opportunities?
Yes! The University of Winnipeg has many unique exchange opportunities available to students who have completed at least 24 credit hours and have al least a GPA of 3.0 or higher.
The Faculty of Business and Economics does offer partial funding to Business or Economics students who are participating in Exchange opportunities. To find out about partial funding, please contact Rachel Hammerback, R.Hammerback@uwinnipeg.ca 204-786-9872
I want to learn more about the University of Winnipeg's Study Aboard or Exchange Programs.
Where can I find what courses are being offered for next term?
Check out the Timetable or log into your WebAdvisor account.
How can I get involved on campus?
There are many ways you can become involved on campus.
You can join our Faculty's Student Associations:
There are also many competitions that you can participate in, such as: