Student Groups
Faculty of Business and Economics
---
Learning and acquiring skills for work and life also happen outside of the classroom.  Add to your education and experiences here by joining a student group.  They can help you connect with other students, gain new job-ready skills and build a more robust resume by graduation time.
The various student groups offer some amazing opportunities.  Besides all of the networking, competitions and mentorship opportunities, they host several events throughout the year that are a lot of fun and a great way to meet with like-minded individuals. 
Here are some of the student groups you may want to consider:
 BASA - Business Administration Students' Association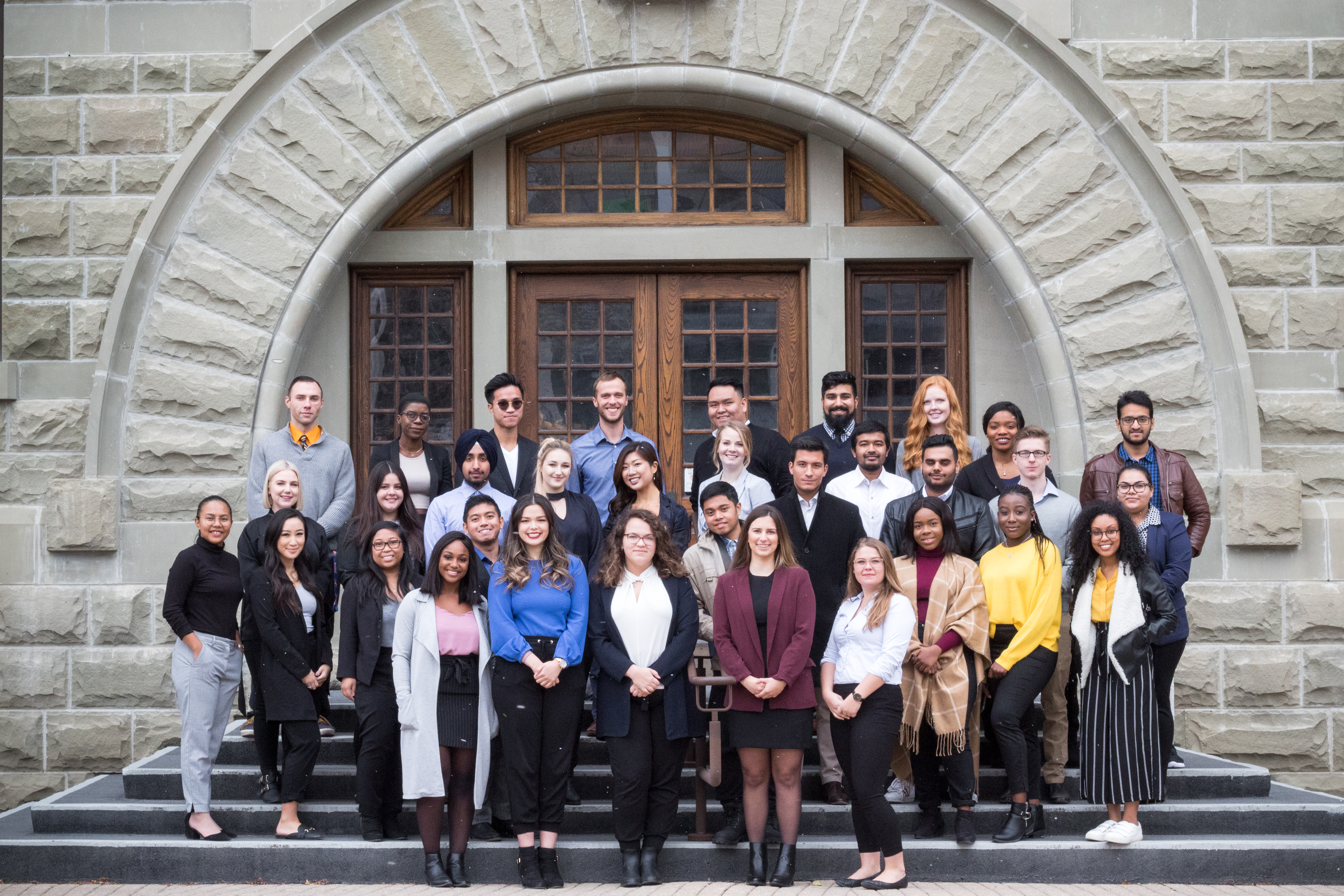 BASA is a volunteer based student group at the University of Winnipeg. They encourage entrepreneurs to gain all types of experience in very a hands on way that encourages individuals to focus on both their strengths as well as weaknesses in today's business world. Their goal is to push individuals out of their comfort zone and acquire many imperative traits such as knowledge and application of various communication channels, cooperation as well as creativity in a professional environment, and so much more.
BASA focuses on many year round events, projects and conferences that are primarily funded through a variety of Sponsors/ portfolios. (Check out their Events Page for more details).  They acknowledge the overwhelming stressors of worrying about careers post-graduation, so by helping students develop crucial networking skills among other business essentials, a strong foundation for long term opportunity and success is created.  (Information taken from BASA website).
For more information and how you can be involved, visit: https://www.uwbasa.ca/
JDC WEST
JDC West is the largest undergraduate business competition in Western Canada. This three-day event is held every January and is designed to challenge students to work towards becoming well-rounded business leaders. Twelve of Western Canada's top universities from British Columbia, Alberta, Saskatchewan and Manitoba, combining for over 600 students, compete within four categories: Academic, Debate, Athletics and Social. This year the competition was held at Simon Fraser University in Burnaby, British Columbia.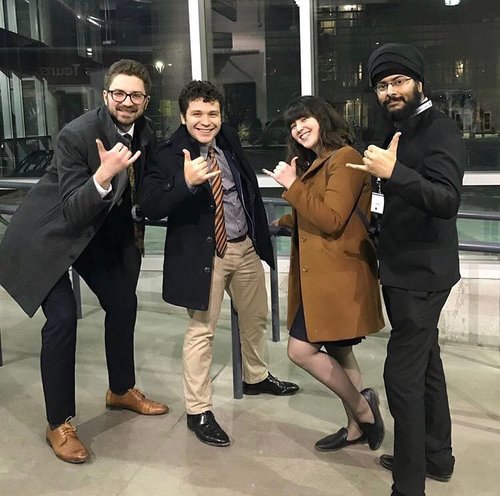 The University of Winnipeg JDC West Team is able to provide the students enrolled in the Faculty of Business and Economics with the chance to develop and apply their knowledge, experiences, and presentation abilities. The students selected are at the highest caliber of young business professionals that we are proud to say will be the business leaders of tomorrow. This program gives our students the ability to transform what they have learned in the classroom setting, and apply it to the real world. 
Last year in Calgary, they had tremendous success in the growth of their organization. Their Debate team was the first in UWinnipeg JDC West history to podium at first place. This followed by multiple teams finishing within the top eight.
They look forward to this year's success in Burnaby, British Columbia, and the opportunities that they can provide the students as a result of this success. (Information from JDC West website).
For more information and how you can join, please visit: https://www.uwinnipegjdcwest.com/about/
UWASA - University of Winnipeg Accounting Students' Association
The University of Winnipeg Accounting Students`Association (UWASA) is a volunteer-based student association built relatively new in 2016. UWASA is based on the initiative of building a community amongst students where they can gain insight into the accounting field and provide them with the necessary resources to succeed in the personal, academic and professional goals.
<video>
UWASA is committed to supporting students by providing them with our services: To Educate, Engage and Connect. Their goal is to educate students about the accounting profession and to assist them with their career and professional growth. Students will have the opportunity to engage in their events to enhance their interpersonal skills - whether it may be in the corporate world - or the community. They will bridge the gap to connect students with industry professionals in order to help them build their network. 
UWASA understands university students are a distinct group, one that can dedicate four additional years towards enriching themselves academically in the classroom.  It's their Vision to engage students in Accounting Concentration, allowing for a greater university experience that is both academically enriching as well as fun. 
For more information, please visit their website: http://uwasa.ca/ or their Facebook page at https://m.facebook.com/UWinnipegASA/.
 Email UWASA at president.uwasa@gmail.com
FESA - Finance and Economics Student's Association
FESA's goal is to enhance student experience at the University of Winnipeg by organizing useful and/or interesting activities, lectures, and workshops, primarily for Finance and Economic students, but also any student who is interested.
In addition, FESA can provide students with chances to meet other students and faculty members in less formal settings.
Membership: Membership is open to all students at the University of Winnipeg, but activities will be of primary interest to Finance and Economics students.
Contact(s): Keelan Dagdick

Email: UofW.FESA@gmail.com
UWIG - The University of Winnipeg Investment Group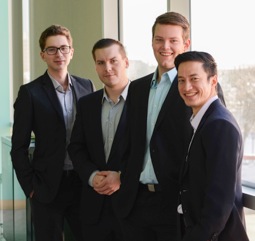 Photo: Investment Group student executives (2015): L to R –  Abraham El Giadda, Jordan Sobey, Stuart Fletcher-Cook and instructor Dennis Ng. 

The University of Winnipeg Investment Group (UWIG) was founded in the fall of 2014 with the purpose of promoting financial literacy on campus and creating a more well rounded learning experience for students.
Recently, UWIG held a successful RBC Career Cafe on the first floor of Buhler, behind the glass on March 14, 2019.  Numerous students visited, had coffee and spoke with our industry partners.  They asked questions and discovered what opportunities RBC had for them post-graduation.