Workplace Goals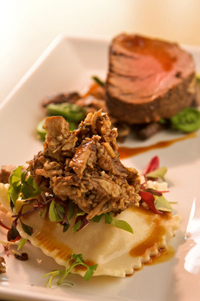 Food a Common Building Block
The production and consumption of food is one way to begin to appreciate the incredible diversity of ethnicity and culture present in the UWinnipeg community and its surrounding neighbourhoods. Our shared necessity for food on a daily basis makes the production of food a common building block. Working together to learn the best and most economical ways to grow, buy, and prepare healthy food helps create community. Through the sharing and consumption of food we celebrate community.
The work place at Diversity offers numerous opportunities to create community: community between employees, between employees and vendors, and community with those we serve. As we source our ingredients, work around the prep table, connect across the service counter, exchange words at the cash register, and eat around the dining room table we are repeatedly offered opportunities to create community.
Our commitment to these opportunities is demonstrated by:
Creating forums that allow each member of our community to voice questions, ideas, goals, and concerns;
Creating a work environment that supports and challenges individual employees to bring their best to work each day; offering them opportunities to develop new skill sets to enrich their quality of life;
Establishing concrete training practices which allow employees to set and reach goals;
Striving to make each customer feel welcome and appreciated
Learning and remembering individual's names and food preferences;
Educating all employees on our goal of becoming the premier onsite restaurant and our commitment to socially responsible food production practices;
Sharing our knowledge of socially responsible food production practices with our customers;
Supporting our local producers by creating a forum to highlight their contribution to our enterprise.
As we strive for diversity both on our menu and in our staff, we are prepared to work in a dynamic changing environment. We encourage creativity and constructive contributions from vendors, staff, and customers. To reach beyond the walls of the U of W campus and into the community, we are willing to think outside the box of conventional restaurant success.