Alumni Success Stories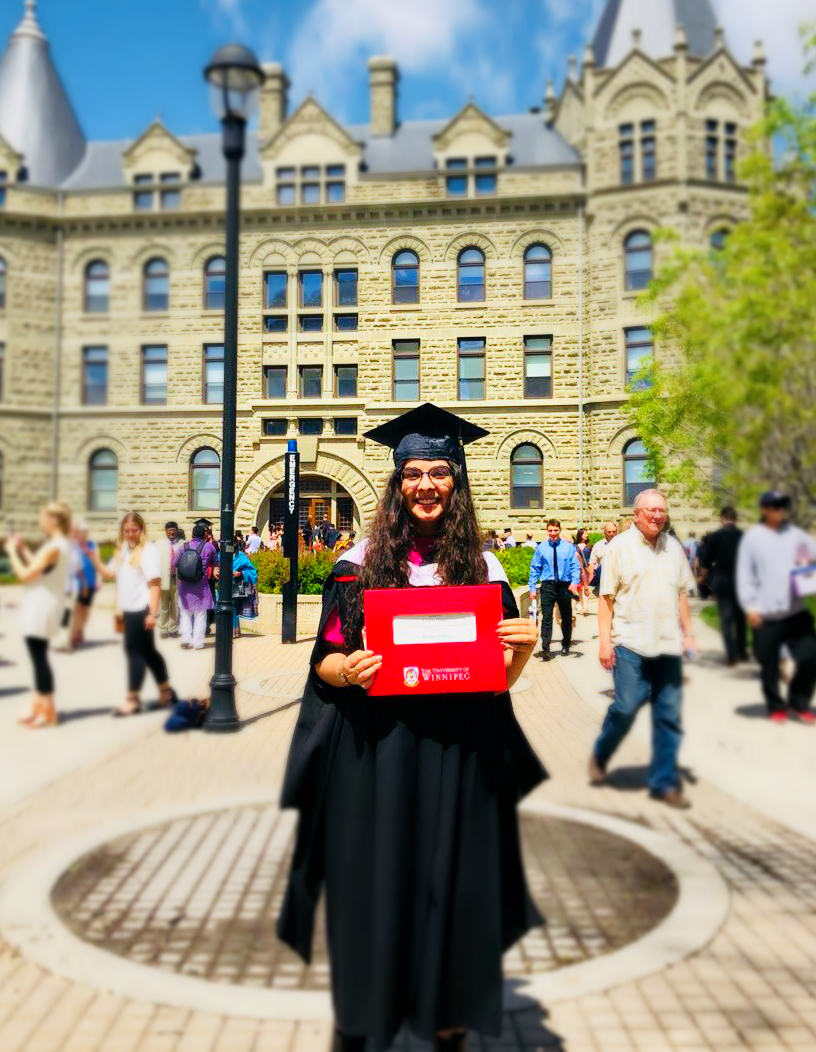 Eashita Dabas graduated from the University of Winnipeg's M.A. (Economics) program in June 2018. She went on to study health economics at the University of Calgary, and won the University of Calgary Mazankowski Award in her first year there. Eashita came to the M.A. (Economics) program from India, after receiving her B.A (Honours) in Economics from Shri Ram College of Commerce, University of Delhi.
Upon entry into the M.A. (Economics) program Eashita was awarded the Queen Elizabeth II Diamond Jubilee Scholarship. This prestigious scholarship is awarded to students who not only enter the University of Winnipeg with a strong grade point average, but who have contributed to their community or completed volunteer work of some kind. Eashita worked as the Project Co-ordinator and educator to impart out-of-the-classroom knowledge and skills to under-privileged students in Delhi under the project LEAP at the 'Becoming I Foundation'.
Regarding the M.A. (Economics) program, Eashita says that "one of the most significant things I gained throughout this program was the enriching experience of interacting with a diverse cohort of bright students along with the incredible support received from faculty. It contributed to my overall growth not just as a student but as a person - for which I will remain indebted to the University!"
We wish her the best in Calgary!
---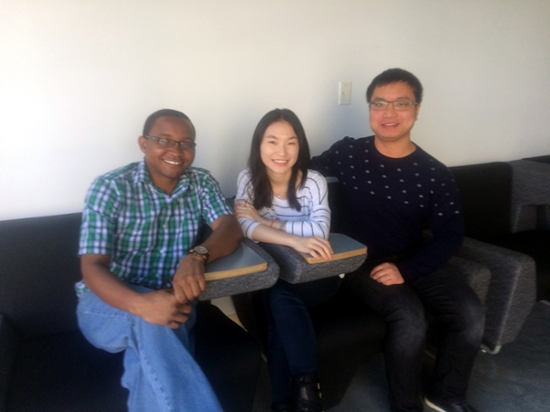 In Fall 2017, three M.A. (Economics) graduates are starting Ph.D. programs in Economics. Francis Chiparawasha (left) will be attending the University of Alberta, Yixuan Li (centre) will be attending the University of Waterloo and Miao Dai (right) will be attending McGill University. The three students have received funding of $20,000 or more per year to pursue a Ph.D. degree in Economics.

[Read more here]
---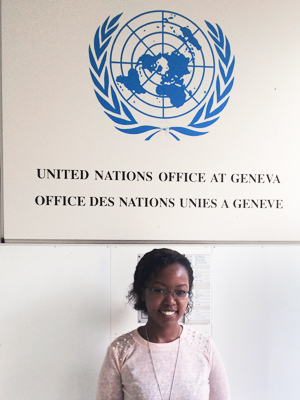 MA in Economics Graduate, Joyce Riungu Interns at United Nations Environment Programme (UNEP) at their offices in Geneva

I am currently doing an internship with United Nations Environment Programme (UNEP) at their offices in Geneva, Switzerland. I found out about the opening through the chairperson of the M.A. (Economics) Programme who sent links to the students on work opportunities available both within Canada and internationally.
I am working with the Research and Partnerships Unit at the Economics and Trade Branch (ETB). ETB seeks to conserve the environment, reduce poverty and promote sustainable development by enhancing the capacity of governments, businesses and civil society to integrate environmental considerations into economic and financial practices. My work generally encompasses carrying out research on issues related to the Green Economy concept, which has been the primary focus of ETB's work in the past few years. The Research and Partnerships Unit is responsible for generating and disseminating knowledge, raising awareness, facilitating discussion and forging partnerships to advance Green Economy. I am involved in conducting research on the green economy implementation strategies, policies and programmes of different countries and economic sectors, and assisting in assessing general progress and impact. The focus has been mainly on developing countries. This has given me an excellent opportunity to learn and understand the various complex challenges and opportunities being faced by these countries in their efforts towards sustainable growth and development.
Besides getting to know more about the functioning of the United Nations system in general, the internship has also enabled me to learn how UNEP carries out its mandate in collaboration with member countries. I have been exposed to various projects being implemented in different countries, and learnt about how these countries are tackling environmental issues according to their economic, social and political position.
The internship is an excellent complement to my studies at the M.A. (Economics) programme and has provided insight into the practical application of environmental and development issues in the global context. The structure of the program distinguishes its students from other applicants in the increasingly important field of sustainable development. I learnt how to make optimal and inclusive short-run and long-run decisions regarding environmental and natural resource use within the wider economic system.
Undertaking the M.A. (Economics) programme was a great new experience for me. Before going to Canada, I had never lived away from home. I was therefore anxious and did not know what to expect in a foreign country. However, my experience at the M.A. (Economics) programme turned out to be amazing. Although moving to a new country and culture was a challenge, I received a lot of support from the University and fellow students. I was therefore able to settle in faster than I had expected. The classes were small in size and this created a conducive environment for closer interaction with fellow classmates and enabled us to support each other. I also had to adapt to a new and different style of teaching than I was used to. Our lecturers however were very friendly, patient, understanding and always available to help us out, and because of this, I found it easier to adjust.
I would confidently say that from the University of Winnipeg, one can expect people who are ready and willing to help not only in you studies, but also in building your future by providing many different opportunities.
---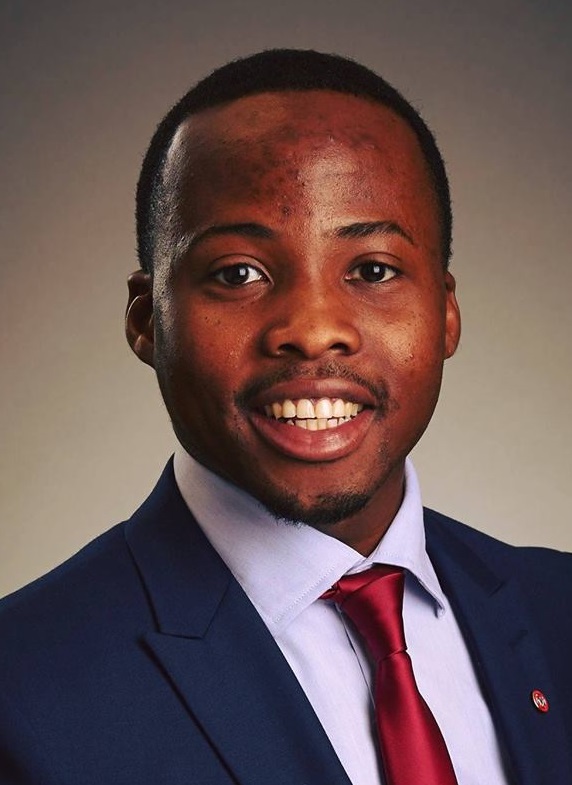 MA in Economics Graduate, Charles A. Beckley, Vice President, Client Executive – Construction, BFL Canada

Charles A. Beckley graduated with his Master of Arts (Economics) Degree at the University of Winnipeg in 2014. Prior to his MA, he achieved his Bachelors of Arts Degree in Economics, also from the University of Winnipeg in 2012.
He began his career in insurance in 2010 at a family owned insurance brokerage in Winnipeg, One Insurance Group, as an automobile insurance broker, where he sold Autopac products to the general public.
He is currently employed at BFL Canada, the largest privately owned risk management and insurance brokerage in Canada. He works in their Winnipeg office as Vice President, Client Executive – Construction, where he and his team are interested in talking to construction contractors about:
Risk transfer strategies tailored to contractors' risk exposure on projects
Construction risk management and performance security
Surety underwriting, contractor pre-qualification
Surety broking of domestic and international construction business
Subcontractor default insurance broking and account management
Construction risk control, operational best practices and loss prevention
Claims management and negotiation
He also specializes in providing risk management advice to architects, engineers and environmental consultants.
Prior to BFL Canada, Charles was employed at Aon for approximately five years. He began his specialty in Construction as an Associate Account Executive before being promoted to full Account Executive shortly after. With hard work, dedication and resilience he was appointed as a Vice President, Account Executive three years later. Charles's clientele was comprised of heavy construction contractors (road builders, earth movers, power-line contractors, land clearers, gravel haulers, demolition contractors, sewer & water and wastewater contractors), building general contractors, trades (hazardous chemicals/pollution abatement contractors, concrete contractors, electrical contractors, mechanical contractors, landscaping contractors, roofers, etc.), architects, construction managers and engineers (structural, mechanical and electrical). Their annual revenue ranged from $850,000 to $150,000,000 and they participated in a variety of construction projects, including but not limited to the construction of schools, health facilities, bridges, waste water treatment facilities, lagoons, dams, roads, power-lines, underground water and sewer systems, wharfs, commercial building structures and multi-purpose residential and commercial structures. The project values ranged from $100,000 to $1.7B.
Charles hopes to retire from the risk management and insurance business by 2040 to pursue his real passion in the business of property development and property management within select focused areas of Western Canada, the Middle East, Europe and West Africa.
Charles has always been enthusiastic to give back to the U of W and its staff, specifically the Economics Department, because he credits his professors for being instrumental to his success. In conjunction with the U of W Foundation, he established the Charles Beckley Scholarship in Economics which he hopes to reactive in the near future. He also served as President, University of Winnipeg Alumni Association.
---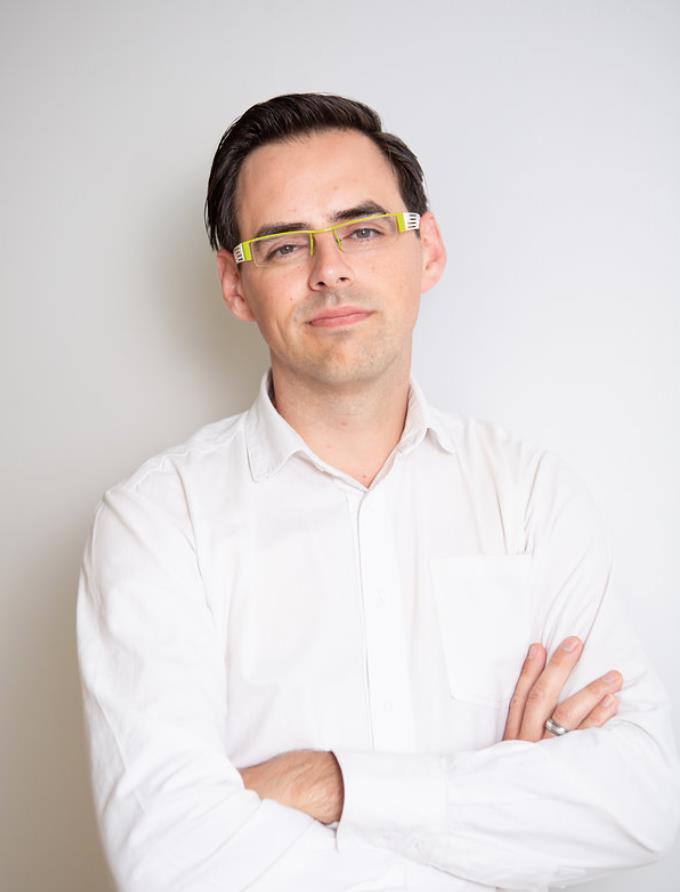 MA in Economics Graduate, Alain Beaudry, Health Economist, Secretary, International Union for Circumpolar Health and Resident Physician, Internal Medicine, Winnipeg Regional Health Authority and Shared Health Manitoba
Healthcare systems in Canada are amazingly complex, and understanding how they work from a high-level perspective can be just as important as the minutia. The day-to-day working life of Dr. Alain Beaudry involves caring for some of the sickest patients at Manitoba's Health Sciences Centre, while balancing this with research in health economics often relating to the very same populations. Prior to his medical residency in Internal Medicine at the University of Manitoba, he completed Bachelor of Science in Medicine and Doctor of Medicine degrees at the University of Manitoba, a Master of Arts (Economics) Degree at the University of Winnipeg, and an Honours Degree in Economics at the University of Winnipeg.
Dr. Beaudry's primary area of interest in research involves finding opportunities within the health care system for efficiency without compromising care (and hopefully improving it). This generally involves developing detailed costing models of healthcare delivery. He has a special interest in Indigenous health matters, and has travelled to many communities Northern Manitoba and Nunavut to study the economics and practice of remote health care delivery. He also sits on the University of Manitoba College of Medicine Admissions Committee, and various international boards for northern health research.
The education which Alain received while earning his M.A. (Economics) from the University of Winnipeg has proven very useful to him in his working life. "The most valuable thing which I learned during my Master's was how to think very carefully about the various effects of a system shock," says Alain. "It is extremely important that health administrators and governments understand the entire potential impact of a given policy, regardless of how complicated, in order to be able to determine a proper course of action." 
Was the transition from economics to medicine difficult? "In some ways, of course. The subject matter was completely foreign to me at first. But the way of thinking was actually quite similar: The body relies on complex systems to maintain function, and in medicine we create mental models to understand those systems and their interrelatedness in a similar way as is done when understanding economies. Between the two disciplines, the same logic applies to changes of variables in, say, a negative feedback loop and its steady state."

With respect to his particular experience at the University of Winnipeg's Department of Economics, Alain adds, "it is largely due to the close-knit group of faculty and students that I was able to hone my analytical skills which are so valuable to me today. The very small class-sizes and readily-available professors pushed me very hard to think better, to defend my positions or capitulate to superior reasoning, to explore many ideas more deeply. The faculty at the U of W is extraordinarily passionate about learning and research, and this enthusiasm translates to an amazingly effective learning environment."