Resources for Students
Classics
---
Digitally-Supported Research Opportunities for Undergraduates in Classics
Anti-racist Teaching and Research Materials for Classics
Calls for Papers and Proposals
---
Digitally-Supported Research Opportunities for Undergraduates in Classics
Lace is a project that currently produces accessible and free ancient Greek texts. Students with very little knowledge of ancient Greek (even as early as the second week of first-year Greek) can take part in this research project. It offers great opportunities to improve one's language skills: students learn to identify and recognise Greek letters and to enter it into a website. It provides excellent training in working not only with ancient Greek as a language, but also with raw data.
The Homer Multitext project seeks to present the Homeric Iliad and Odyssey in a critical framework that accounts for the fact that these poems were composed orally over the course of hundreds, if not thousands of years by countless singers who composed in performance. The evolution and the resulting multiformity of the textual tradition, reflected in the many surviving texts of Homer, must be understood in its many different historical contexts. Using technology that takes advantage of the best available practices and open source standards that have been developed for digital publications in a variety of fields, the Homer Multitext offers free access to a library of texts and images and tools to allow readers to discover and engage with the Homeric tradition. A recent report says only 5% of Byzantine science manuscripts have been published, and this project offers students the opportunity to unlock these treasures for all time!
The aim of the project is to present an electronic corpus, i.e. a free access online digital database to the largest collection of Roman commercial tags preserved in the world, namely the collection of tesserae from Siscia. This project provides students with the opportunity to see and to transcribe these tags written in Latin!
---
Research Resources
This printable document provides instructions when and how to reference both modern and ancient sources in academic writing.
This site provides information on how to find research materials in the University of Winnipeg's library for research essays in Classics courses. It includes links to useful websites as well as call numbers for standard reference works.

The Loeb Classical Library contains all the major works of ancient Greek and Latin literature, featuring the original Greek or Latin with recent, authoritative English translations on facing pages. Go and see which authors and works are there - everything from Homer's Iliad to Plautus' Miles Gloriosus to Dio Chrysostom's Encomium on Hair.
---
Texts and translations online
This site provides many of the works of both Greek and Roman authors in the original languages and in translation. It also provides a link to the Duke databank of documentary papyri.
This site provides translations of major Greek and Latin works of importance to the study of Roman history. Original Latin is provided for some authors.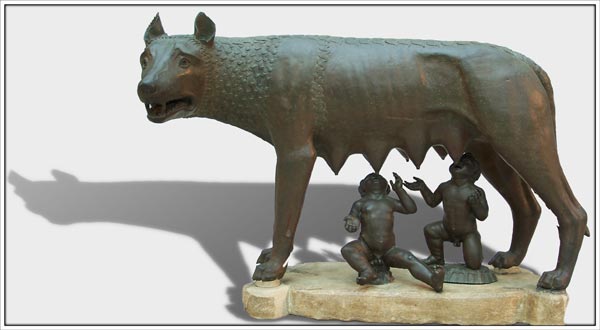 ---
Bibliographic Databases
This is a comprehensive bibliographic resource for publications in Classics since the early twentieth century.

NOTE: You must be a registered student, staff, or faculty member of the University of Winnipeg to be able to gain access through the UWinnipeg library.
Bibliography specifically related to the study of women and gender in antiquity is available through this site.

---
Associations
There are many professional associations devoted to furthering our knowledge of antiquity and disseminating research.  Many mount annual conferences (the hosting city varies from year to year), put on dedicated panels at conferences, or host lecture series throughout the academic year.  Many of the associations also offer scholarships or awards to outstanding students, or provide other opportunities for students to advance their studies (the Classical Association of Canada, for example, runs annual, nation-wide translation competitions in ancient Latin and Greek for undergraduate students, in addition to an annual essay writing competition).  Links to the major North American (and local Western Canadian) associations are provided below.  All offer membership to students at reduced annual rates; members receive the associations' publications, in the form of journals or newsletters.
---
Degree Planning
Academic Calendar Information [PDF]

Fact Sheet [PDF]
2020-21 Course Offerings [Web page]

Sample First Year
---
Financial Aid
---
Anti-racist Teaching and Research Materials for Classics
Black-Centred Resources for Ancient Mediterranean Studies [Google Docs]
Multiculturalism, Race & Ethnicity Classics Consortium Principles of Antiracist Teaching and Reflection [Website]
---
Job Postings
Exchange District BIZ – Summer Student Job Opportunity:
Heritage Interpretive Guide

The Exchange District National Historic Site is a 30-block urban area in downtown Winnipeg. The Exchange is known for its intact collection of cut-stone and terra cotta buildings dating from the turn of the 20th century. The Exchange District Business Improvement Zone (BIZ) operates a guided walking tour program of this unique area to promote its national historical significance. The tours provide an overview of the types of architecture found in the area and describe the contributions of area businesses and prominent personalities to the evolution of the city. The overall responsibility of the Heritage Interpretive Guide is to provide a top quality educational, recreational and interpretive experience for tour patrons and to showcase the area's modernday amenities.
The Exchange District BIZ is seeking to hire a student to work as a Heritage Interpretive Tour Guide, who will be responsible for the delivery of the Exchange District Walking Tour Program during their summer season.
They are also seeking one bilingual Heritage Interpretive Guide, who will be responsible for translating English tour scripts to French, researching and updating tour scripts, and the French and English delivery of the Exchange District Walking Tour Program as needed during the off-season.

Period of employment: Late April – September 3, 2021
Classification: Seasonal / Full-time
Wage: $14.25 per hour
Please submit cover letter and resume, combined into a single document, to schmidtke@exchangedistrict.org.

Download the full employment description:
---
Calls for Papers and Proposals
Check back for calls for papers and proposals!
---
All of the pictures and images here are the property of Pauline Ripat, Darren Osadchuk, Lance Walters-Unrau, or the Department of Classics.
This link will take interested parties to the University of Winnipeg Copyright page.