Classics Students Association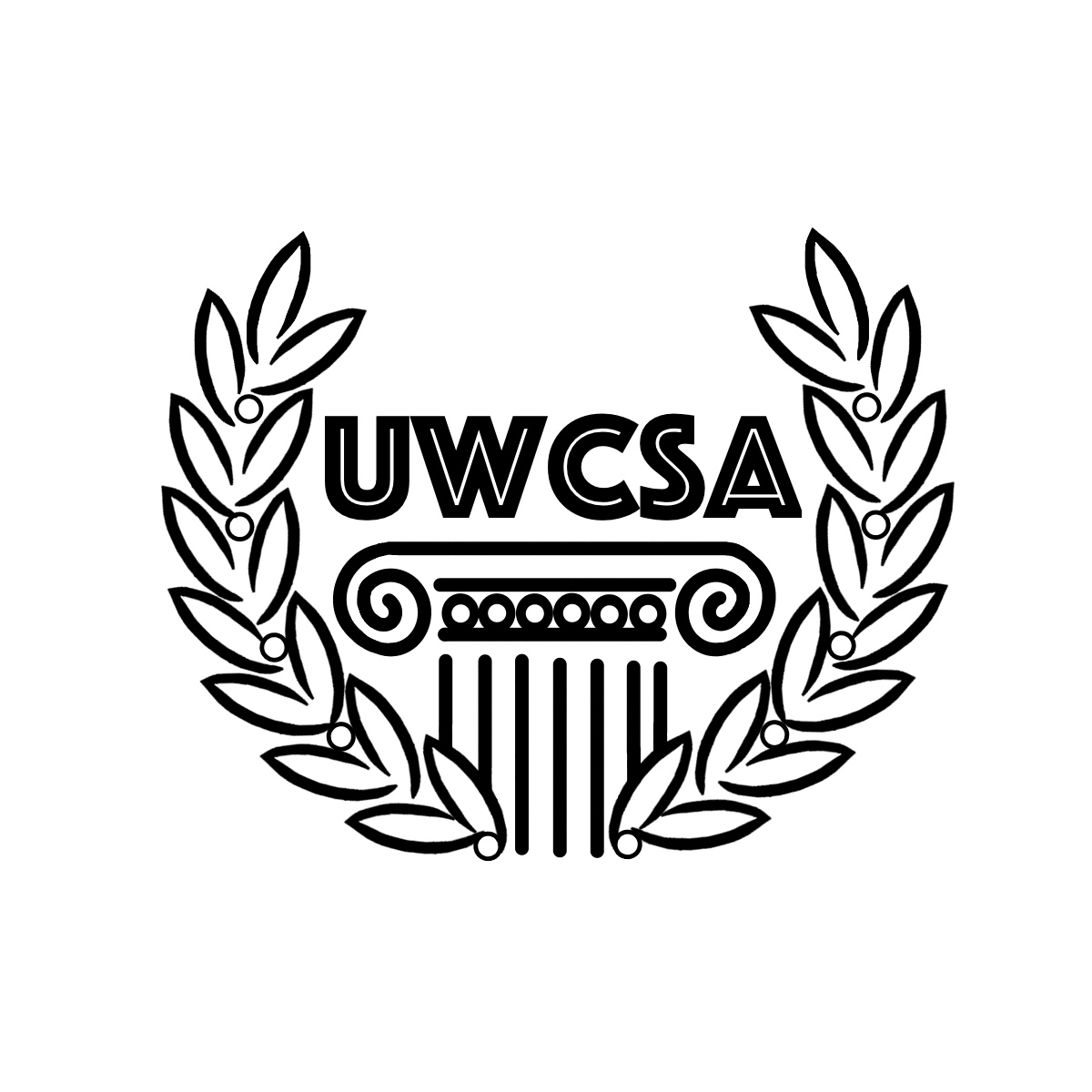 The University of Winnipeg Classics Students Association (UWCSA) was created in order to provide a supportive peer group for those interested in Classics. You do not need to be a Classics major to be part of the group, and there is no cost involved in joining.
For more information about current events and activities, email us or check out the UWCSA Facebook page or Instagram account!
The UWCSA Executive Committee for the 2022-23 academic year is:
President : Marina Milne
Vice-President : Colton Van Gerwen
Treasurer : Mack Loeb
Secretary : Hannah Maendel
Social Media Coordinator : Elysse Paterson
Social Chair : Kira Lang
Meetings every Wednesday at 12:30 - 4M39

All event and meeting details are subject to change, due to Campus Scheduling and unforeseen circumstances. Regardless, all events will be updated on the Facebook page and Instagram account!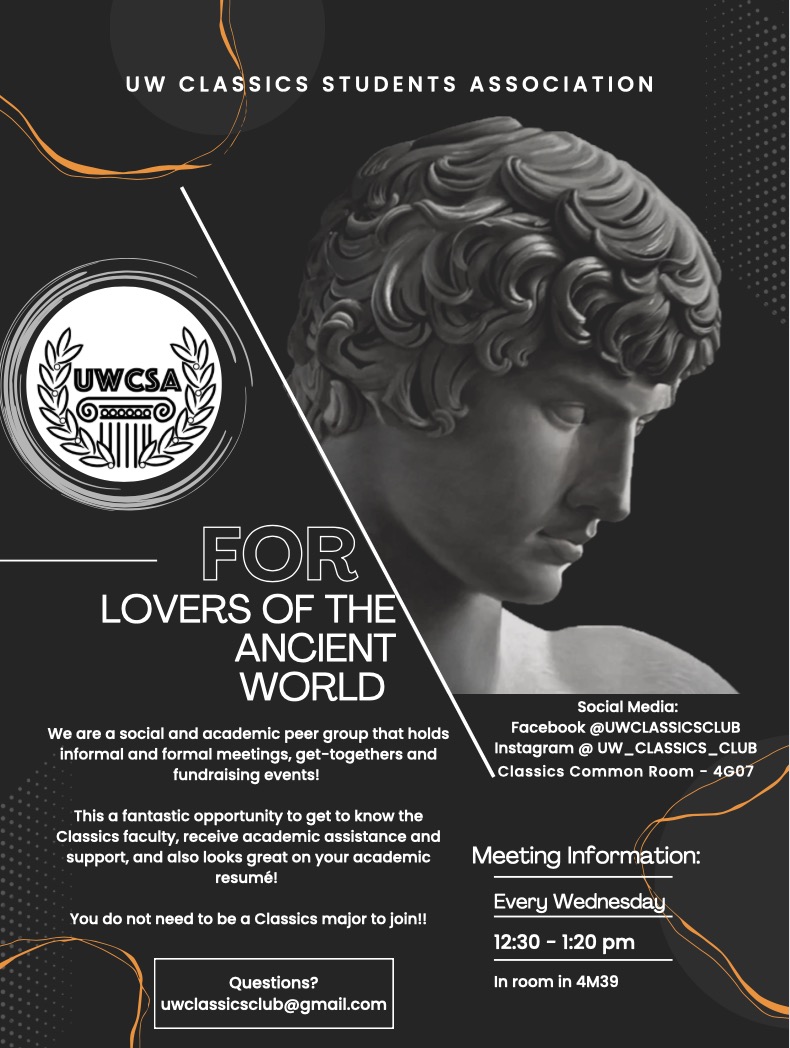 Join the UWCSA - The University of Winnipeg Classics Students Association
A social and academic group for lovers of Classics!
If interested, please email: uwclassicsclub@gmail.com
Follow us on social media for updates!
Facebook: @uwclassicsclub
Instagram: @uw_classics_club