Classics Students Association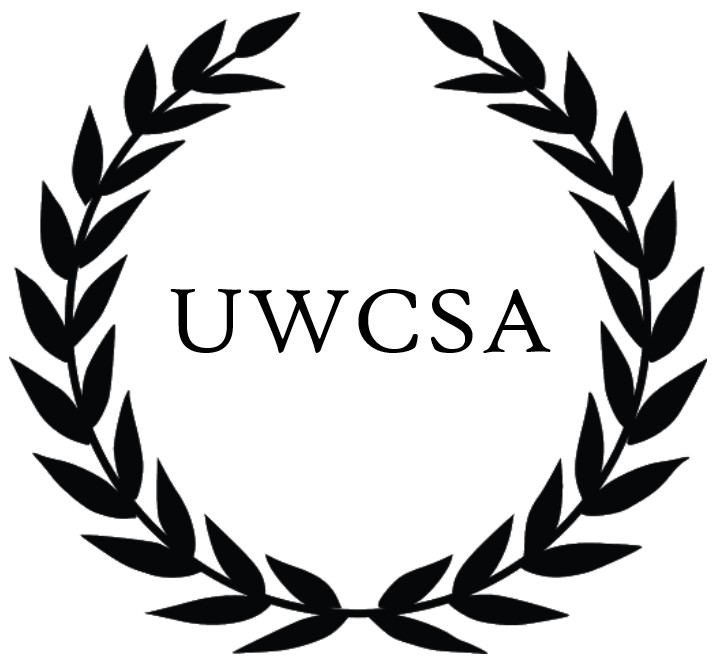 The University of Winnipeg Classics Students Association (UWCSA) was created in order to provide a supportive peer group for those interested in Classics. You do not need to be a Classics major to be part of the group, and there is no cost involved in joining.
For more information about current events and activities, either email us or check out the UWCSA Facebook page!
The UWCSA Executive Committee for the 2021-22 academic year is:
Marina Milne - Co-Consul + Secretary
Samantha Frost - Co-Consul
Hannah Maendel - Treasurer
Elysse Paterson - Social Media Coordinator
All event and meeting details are subject to change, due to Campus Scheduling and unforeseen circumstances. Regardless, all events will be updated on the Facebook page!
Winter Clothing Drive
Do you have any gently-used winter clothing items you'd like to donate? The UWCSA is holding a winter clothing drive from Monday, November 29th, to Friday, December 3rd! Please bring any donations to our drop-box in 4G07, which is open from 9-11:30 am, and 1:30-4 pm daily. All items will be donated to CommUNITY 204, a Winnipeg youth-led, volunteer-based, non-profit organization!
Download the event poster [PDF of image below]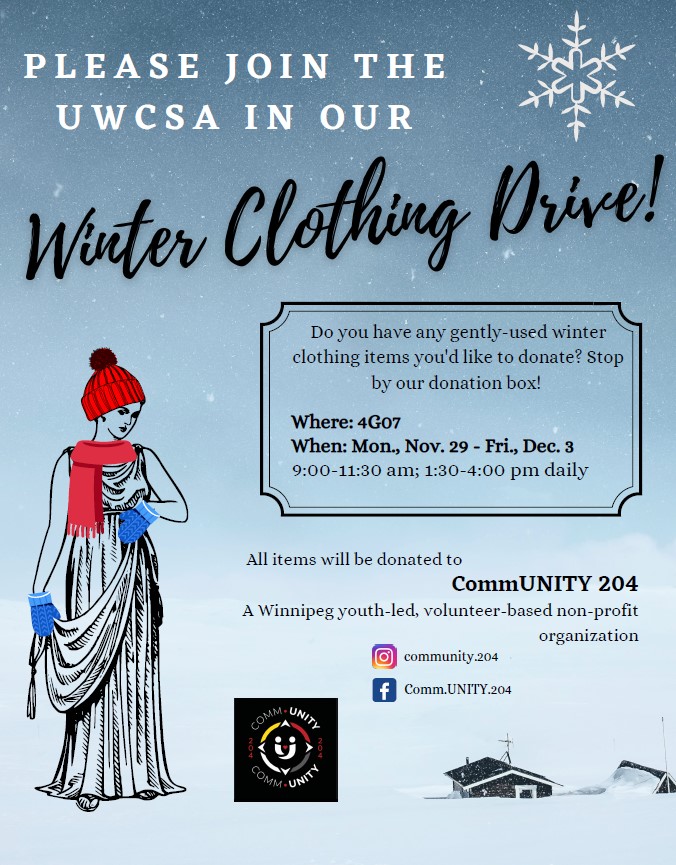 UWCSA Colloquium
Call for Papers
We want to hear what you're passionate about!
You're invited to present at the UWCSA Colloquium on Friday, January 28, 2022!
Topics may include any subject of history from early modern humans to c. 1500 CE in the fields of Classics, History and Anthropology!
To be held in-person at UW from 1-4pm in 3D01 (unless a switch to Zoom is necessary).
Please email uwclassicsclub@gmail.com with your paper abstract (100-250 words) by January 7, 2022.
Download the Call for Papers [PDF]