Classics Students Association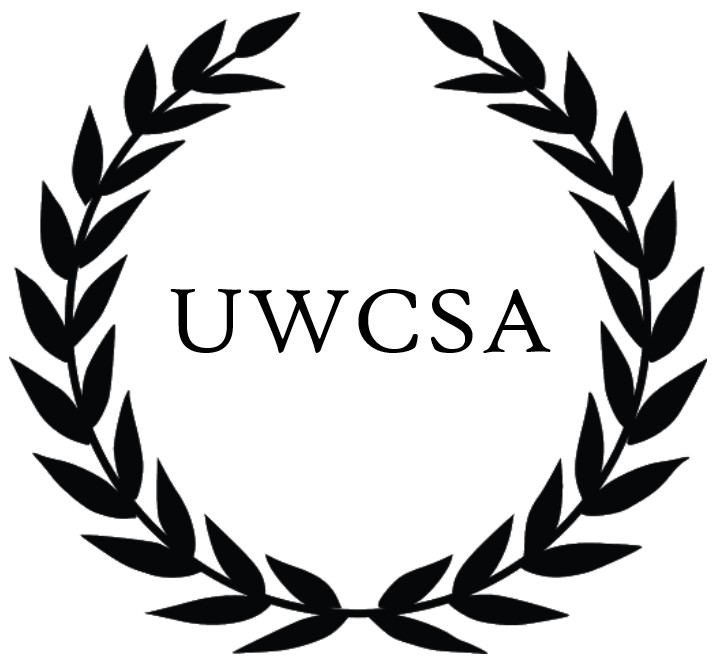 The University of Winnipeg Classics Students Association (UWCSA) was created in order to provide a supportive peer group for those interested in Classics. You do not need to be a Classics major to be part of the group, and there is no cost involved in joining.
For more information about current events and activities, email us or check out the UWCSA Facebook page or Instagram account!
The UWCSA Executive Committee for the 2021-22 academic year is:
Marina Milne - Co-Consul + Secretary
Samantha Frost - Co-Consul
Hannah Maendel - Treasurer
Elysse Paterson - Social Media Coordinator
All event and meeting details are subject to change, due to Campus Scheduling and unforeseen circumstances. Regardless, all events will be updated on the Facebook page and Instagram account!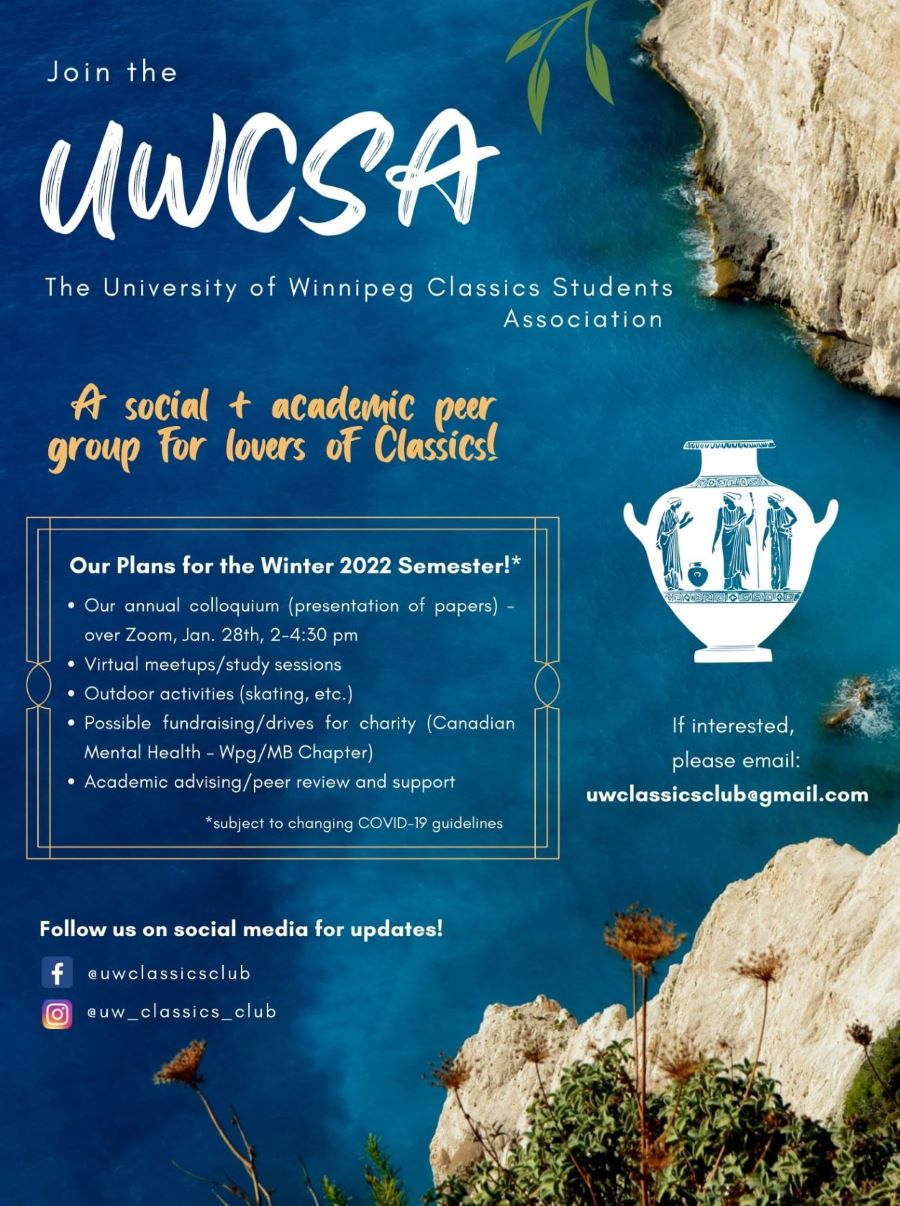 Join the UWCSA - The University of Winnipeg Classics Students Association
A social and academic group for lovers of Classics!

Our plans for the Winter 2022 semester!*
Our annual colloquium (presentation of papers) - over Zoom, Jan 28th, 2-4:30 pm
Virtual meetups/study sessions
Outdoor activities (skating, etc.)
Possible fundraising/drives for charity (Canadian Mental Health - Wpg/MB Chapter)
Academic advising/peer review and support
*Subject to changing COVID-19 guidelines
If interested, please email: uwclassicsclub@gmail.com
Follow us on social media for updates!
Facebook: @uwclassicsclub
Instagram: @uw_classics_club
UWCSA 2022 Colloquium
The UWCSA Colloquium took place over Zoom on Friday, January 28, 2022.
Presentations included:
Spencer Paddock: "Keep Your Heads Down: Rome's Whistling Bullets"
Colton Van Gerwen: "The 'Prosperity' and Hubris of the Lydian King, Coesus, in Herodotus' 'Histories'"
Marina Milne: "The Multi-Sensory Streetscapes of Pompeii"
Ryna Humniski: "Medicine in Egypt: History and Practices"
Paige Boyd: "The Title of 'Emperor' and Marcus Agrippa"
Watch the Colloquium presentations on YouTube
Read the Uniter article, Building Your CV with Classics and Crossings, for more information about the Colloquium and how the initiative includes students in academic activities!