General Information and Contacts
Awards and Financial Aid
---
The Awards and Financial Aid Office is currently open for drop-in appointments from Monday to Friday, 8:30 a.m. to 4:00pm. We are located at 2Ri06 on the second floor of the Student Services Centre in 489 Portage Avenue (Rice Building).
Students with general inquiries should visit Student Central on the main floor of Rice, email awards@uwinnipeg.ca or call 204-779-UWIN (8946). Our fax number is 204-786-8656.
Our mailing address is:
Awards and Financial Aid
The University of Winnipeg
515 Portage Ave.
Winnipeg, MB R3B 2E9
Canada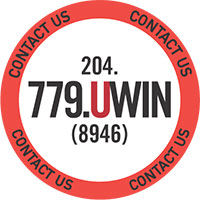 Contacts:
Jessica Kelly
Director of Awards and Financial Aid
Office: 2Ri14
Email: j.kelly@uwinnipeg.ca
Leanne Shumka
Awards and Financial Aid Coordinator
Office: 2Ri12
Email: l.shumka@uwinnipeg.ca 

Katy Leverick
Senior Awards and Financial Aid Officer
Office: 2Ri06
Email: k.leverick@uwinnipeg.ca
Daniel Bailey
Awards and Financial Aid Officer
Office: 2Ri06
Email: da.bailey@uwinnipeg.ca 
Kezia Abueg
Awards and Financial Aid Officer
Office: 2Ri06
Email: k.abueg@uwinnipeg.ca