Alumni Association Council President
Welcome to the Alumni Association President's page containing news, articles and items of interest to alumni.
2023-2024
Alumni Association Council President Brent Corrigan (BED 79)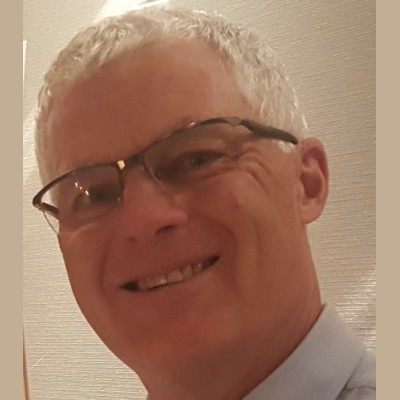 Brent graduated from the University of Winnipeg in 1979 with a Bachelor of Education Degree and also holds a Masters of Education Degree from the University of Manitoba. He worked for 41 years in education as a junior and senior high school teacher and administrator, and as a sessional instructor in the University of Winnipeg's Faculty of Education. Career highlights include being the first principal of Collège Sturgeon Heights Collegiate after serving as the Chair of the Divisional Amalgamation Committee, as well as serving terms as the President of the Manitoba Association of Mathematics Teachers and the Technical Vocational Leadership Council. In retirement Brent has volunteered as a tutor for the John Howard Society and has worked at the West End Cultural Center. He is currently the treasurer on the Retired Teachers Association of Manitoba.
President's Message
Message from your Alumni Association Council President – September 2023
Welcome Wesmen Alumni!
I am a graduate from the Faculty of Education (79). I had started my university years at the University of Manitoba in the fall of 1975 but found that being a first year student on the University of Manitoba campus was too impersonal for me. I transferred to the University of Winnipeg in 1976 and never regretted my decision. The smaller classes and more personal, friendly atmosphere suited me better and I found more success here.
I have many fond memories of my years as a Wesmen and am proud that I now have the opportunity to give back to the institution. I hope that during my tenure as president of the Alumni Association, our Council can help the Association grow to provide more opportunities for you to connect with, and enjoy the university, while supporting the current staff and students.
This year promises to be a very active one in regards to alumni activities and initiatives. In the spring of 2023 the University hired Danielle Dunbar as its new Vice President of Engagement. One of Danielle's responsibilities is the Alumni Affairs Department. I believe with the support of Danielle and the Department member, Helen Cholakis and Cathy Domke, you will find that the Alumni Association is going to have much more to offer to its members and to the current university community.
If you have any thoughts regarding what the Alumni Association can do to support its alumni or the current staff and students, please contact me directly at bcorrigan21@gmail.com
For more information about the The University of Winnipeg Alumni Association Council please contact alumni@uwinnipeg.ca