Alumni Association Council President
Welcome to the Alumni Association President's page containing news, articles and items of interest to alumni.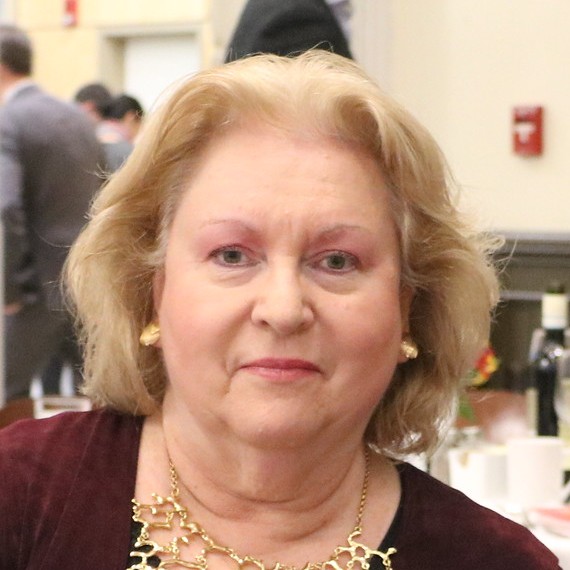 2020-2023
Alumni Association Council President Judith Neumann
Judith graduated from the University of Winnipeg in 1971 with a double major in psychology and political science. She has been involved in education throughout her lifetime, having been employed with the Department of Education in the areas of Planning and Research and Post-Secondary Education. Following this she was employed for many years with the Manitoba Association of School Trustees in the areas of Research and Communications. In addition,  she was one of the founding members and President of The Association for Bright Children (ABC) of Manitoba. Now retired, she has the time and interest in helping the Alumni Council achieve its goals. One of her particular interests is mentorship and the wonderful networking opportunities that it can provide. She is married with two adult children. 
President's Message
Message from your Alumni Association Council President – November 2022
Congratulations to our Graduating Classes of 2022
As President of the University of Winnipeg Alumni Association, I am pleased to offer my congratulations on behalf of our Association to all our graduates of 2022.  Your hard work and dedication culminated on your graduation day, and I am so happy to share in your accomplishments and acknowledge your successes.
Upon your graduation, you crossed the path from being a student to an alumnus, and you joined our Alumni family of over 50,000 individuals who have shared a common turning point in their educational lives - the invaluable experience of having been an important part of this unique urban campus.
One of the more exciting initiatives that our Alumni Council has been working on with our University partners is how to achieve and enhance Alumni Engagement.  Nothing is more important to us than reaching out, getting to know and working with our Alumni.  Some important initiatives are on the horizon and I can't wait to share them with you in the near future.
By becoming an active member of the Alumni Association, you can remain connected to and supportive of the University and its students.  Going forward, we hope that, through the Alumni Association, you will maintain and enhance your professional and community affiliations. 
Please stay connected with us.  Keep up-to-date with Alumni activities on our social media sites, and feel free to contact your Alumni Office with the latest updates on where your life has taken you, or how we can do more for you. 
You are one of us now!  Welcome!
For more information about the The University of Winnipeg Alumni Association Council please contact alumnicouncil@uwinnipeg.ca