Alumni Association Council President
Welcome to the Alumni Association President's page containing news, articles and items of interest to alumni.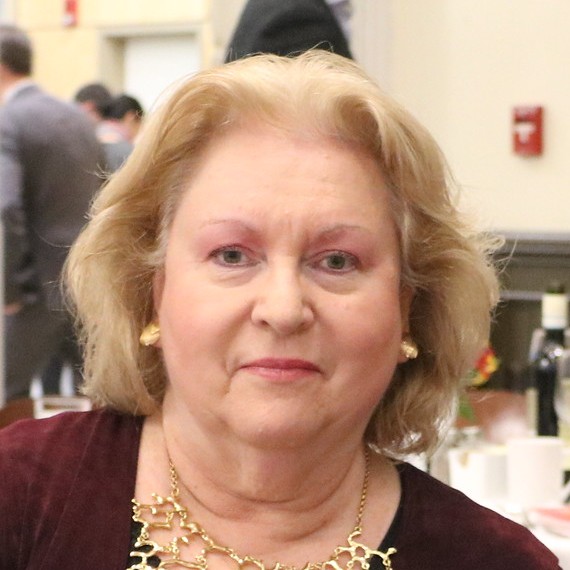 2020-2023
Alumni Association Council President Judith Neumann
Judith graduated from the University of Winnipeg in 1971 with a double major in psychology and political science. She has been involved in education throughout her lifetime, having been employed with the Department of Education in the areas of Planning and Research and Post-Secondary Education. Following this she was employed for many years with the Manitoba Association of School Trustees in the areas of Research and Communications. In addition,  she was one of the founding members and President of The Association for Bright Children (ABC) of Manitoba. Now retired, she has the time and interest in helping the Alumni Council achieve its goals. One of her particular interests is mentorship and the wonderful networking opportunities that it can provide. She is married with two adult children. 
President's Message
Message from your Alumni Association Council President – April 2023
ALUMNI LEGACY FUND CONTRIBUTES TO SUCCESSFUL POW WOW
Our Alumni Council is extremely proud of our new Council Member Bryan Hobson who joined us last Fall.  His "Bryan Hobson Legacy Fund," established 15 years ago, has helped inspire indigenous initiatives over the years at the University of Winnipeg.  It helped with our recent Pow Wow expenses, and covered all expenditures for the creation of the UW – ASSC's (Aboriginal Student Services Centre) Eagle Staff, a sacred ceremonial item, which will be used to open all future University of Winnipeg major events. 
On March 18, 2023, indigenous graduates at the University of Winnipeg held their first Pow Wow in four years at the Duckworth Centre.  It included a Pipe Ceremony, grand entry with drumming, singing and dancing, and a wonderful mix of traditional clothing.  Many tables were set up by indigenous entrepreneurs selling a large variety of their arts and crafts. 
Over 3,000 people gathered for the event which celebrated the 56 indigenous graduates in attendance.  An estimated 160 in total will be receiving their diplomas at Convocation on June 19, and 20, 2023.
IN OTHER NEWS
A very successful Winter Speakers' Series 2023 was held. Topics included:

Career Paths in Biotech – Speakers Angele Maki / Kleem Chaudhary
Career Paths in Public Health – Speakers Julie Friesen/Tara Shewchuk
Insights into Psychedelic Medicines – Speaker Jordan Sloshower
If you are interested in viewing these or previous alumni speaker events on video, please go to Alumni Speaker Series.
The Alumni Association is gearing up to celebrate Pride Week at the University. A Pride Flag Raising will be held on Monday, May 29, 2023 at 10 am on the University front lawn.  We will be taking part in Winnipeg's Pride Parade on Sunday, June 4, 2023.  Faculty, staff and alumni are encouraged to take part.  Further activities will be advertised as they are confirmed.
For more information about the The University of Winnipeg Alumni Association Council please contact alumnicouncil@uwinnipeg.ca