Alumni Association Council
Alumni
---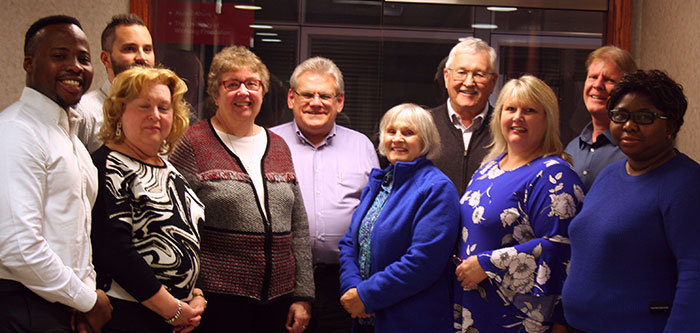 Who We Are
The Alumni Association is governed by a board of directors – referred to as the Alumni Council.  We are a small group of dedicated people that share a common bond through our education at the University of Winnipeg.  We are united by our desire to make a significant contribution to the University of Winnipeg community. (Please see bios below)
Our Mission
The mission of the UWinnipeg Alumni Association is to build and maintain lifelong relationships between the University and its diverse alumni and to foster an alumni program that expands alumni networks and generates loyalty to our University through mentorship, support, communication and lifelong learning.
Connecting with Students and the Community
In a typical year, the Alumni Association puts on many different events, such as "Food for Thought" where we provide encouragement and free food to hungry students studying for exams, and we help out with both spring and fall convocation where we have the honour of selecting a candidate for the distinguished alumni award.  We do lots of other fun things too and are always open to suggestions. If you are interested in volunteering please check here for various opportunities.
Join Us
Council members come from all walks of life and bring a wide range of skills to the table.  To be a member of the Alumni Council, you must be an alumnus of The University of Winnipeg, Professional, Applied and Continuing Education (PACE), The Collegiate, or have graduated from any of the UWinnipeg affiliates prior to 1968, such as Manitoba College, Wesley College, or United College. 
If you are a motivated individual with ideas about how to strengthen the UWinnipeg community we encourage you to apply to be a member of the Alumni Council. 
Council members serve for three years and are selected at the Annual General Meeting in September. The council meets on the last Tuesday evening of the month from September to May. Council Member Application Form 
For more information please contact alumnicouncil@uwinnipeg.ca
Board of Regents
The Board of Regents is the senior most decision making body at the University of Winnipeg and is mandated by provincial law. There are to be three representatives from the alumni as determined by the Alumni Council.
The Alumni Council and the University have the following expectations of the alumni representatives to the Board:
-The members will make decisions based on democratic principles and will be open and transparent about these processes, including the naming of Board or Regents Representatives and newly elected members of Council.
-The members will report regularly back to the Alumni Council on a rotating basis; the council expects a report from at least one representative at each Council meeting.
-The member will strive to relate the priorities and concerns of University Alumni to the Board when making decisions.
The term for a Board of Regent representative is 3 years. The Board of Regents meet six times per year on Monday evenings from September to June with an Annual General Meeting in June.
For more information please contact alumnicouncil@uwinnipeg.ca
Alumni Association Council 2020-2021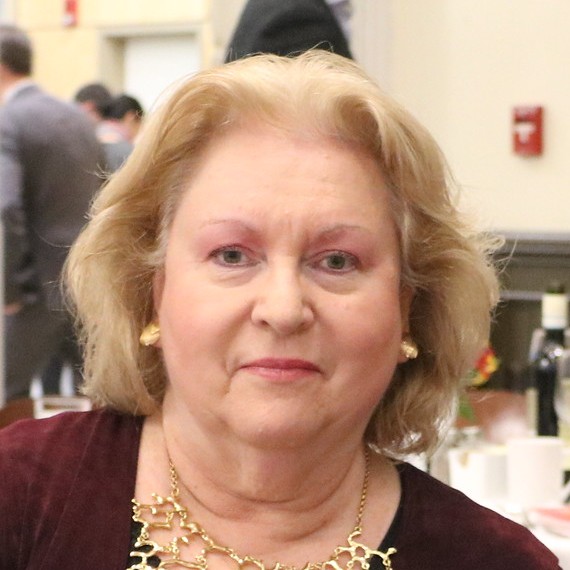 President
Judith Neumann (BAH 71)

Judith graduated from the University of Winnipeg in 1971 with a double major in Psychology and Political Science.  She has been involved with education throughout her lifetime, having been employed with the Department of Education in the areas of Planning and Research and Post-Secondary Education.  Following this she was employed for many years with the Manitoba Association of School Trustees in the areas of Research and Communications.  In addition she was one of the founding members and President of The Association for Bright Children (ABC) of Manitoba. Now retired, she has the time and interest in helping the Alumni Council achieve its goals.  One of her particular interests is Mentorship and the wonderful networking opportunities that it can provide. She is married with two adult children.
Alumni Association Council President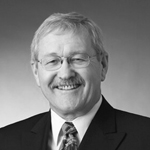 Vice-President
John Krahn (BSC 68)

John was awarded The University of Winnipeg Distinguished Alumni Award in 2006 for well-rounded excellence that encompassed professional achievements, significant contributions to community, and strength of character. He has a PHD from the University of Manitoba. Now retired, he was formerly the joint Head of the Department of Pathology and Lab Medicine for the University of Saskatchewan and the Saskatoon Health Region. He received his first degree from this university and it helped in his development as a scholar and scientist and would now like to make a contribution of his time. He interest on the Alumni Council is to support students and all things scientific.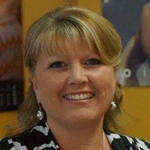 Past President and Alumni Association Council Board of Regents Representatives
Ruth Dickinson (BAH 18)

Ruth Dickinson has worked as a Business Administrator for 32 years with the last 17 years at Reflections Dental Health Centre and Campus Dental Centre, where she is the Team Lead Manager. She is an alumnus of The University of Winnipeg, where she obtained her Bachelor of Arts Honours (Classics) in 2018 and Bachelor of Arts (Geography) in 2015. Twice earning Chancellor's Gold Medal for the highest standing. From 2010 to 2020 also a UW tutor, lab demonstrator, marker, invigilator and teaching assistant. She also attended Niagara College where she obtained her Dental Assisting Diploma in 1989. Ruth serves on numerous boards including The University of Winnipeg Association/Council as Past-President, The Kroeger Clocks Heritage Foundation as Treasurer, as well as The University of Winnipeg Golden Key Chapter Executive Committee as Past President and current VP Alumni Relations and acting VP Communications. Ruth was appointed to The University of Winnipeg Board of Regents in 2020, and sits on the Board's Governance and Community Relations Committee. In her spare time, she co-organizes New Directions in Classics a public lecture series out of the UWinnipeg Classics Department. Ruth was awarded the UWinnipeg Dr. and Mrs. Roderick Hunter Scholarship for her volunteer work. Ruth plans to begin her Master's in Business Administration in 2022.
Ruth serves as both Alumni Council Past President and Board of Regents Representative.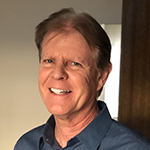 Council Member
Greg Messer (BA 85)

Greg graduated from the University of Winnipeg in 1985 with a double major in Administrative Studies and History. Since graduation, he has taken several professional and management training programs to assist with meeting the opportunities presented in a long career in the public service, both with the federal and provincial government. This has included working in a front line service role to the public, and for the last 15 years in a management capacity. Besides joining the Alumni council in 2015, he has served for 5 years as a board member with  one of the larger community clubs in Winnipeg. He proudly highlights two children who graduated from the university, and covets the ongoing attachment to the university through many volunteer activities with the Alumni council.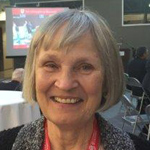 Council Member
Monika Feist (BA 70)

Monika wishes to bring on other perspectives, e.g., of immigrant professionals and skilled workers. She brings Management, Public Relations/Writing, Board and Committee experience from a variety of boards, governance, administration, labour market knowledge, training and program development, career counselling. She is interested in developing more partnerships with the private and public sector for students to access internships, work/study programs for students,and  shadowing of positions for future career decisions.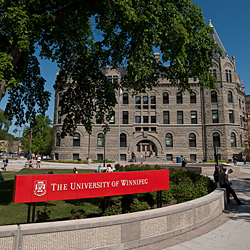 Council Member
Anifat Olawoyin (BSCH 16, MSC 2019)

Anifat (Ani) graduated from the University of Winnipeg with honors in 2016 and completed her Master's degree in computer science in 2019. She joined the Alumni council in 2016 and has served in various capacities within the council including chair, nomination committee (2017/18), By-law committee member (2016 till date), council representative on University staff award senate committee (2018 & 2019) and entrance award committee (2019). She also volunteers as a board member for Mooseland Press, the publisher of Uniter student newspaper. Ani is an alumni member of University of Winnipeg Golden Key Honour society and a community soccer coach. Ani has several years of work experience in software project management and business analysis. She is currently a Ph.D. student at the University of Manitoba and works as a Business Analyst for the City of Winnipeg. Ani is married and has 3 kids. She wishes to mentor new immigrants navigating education and career options.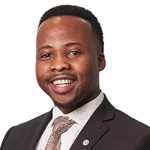 Council Member
Charles Beckley (BAH 11, MA 14)

Charles came to Winnipeg in 2005 as an international student, at 16 years old. In June 2011, he graduated with an honours degree in Economics, and furthered his education, by completing his Master's degree in Environmental Resource and Development Economics in 2014. Charles started his career as an insurance broker in 2010 with a local broker. In 2015, he was invited by Aon to join their Construction Services Group as an Account Executive. In his current role he provides insurance, bonding and other risk management services to construction contractors of all types, including Engineers and Architects. He is the Secretary of Stonewall & District Lions Club, and he is also a member of the Young Construction leaders of Manitoba. In 2016, Charles was listed as an under 35 Top Gun in the Canadian insurance Industry.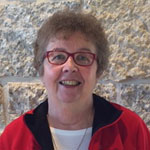 Council Member
Dorothy Young (BA 75)

Dorothy has also earned an MA and PHD in education. She was an educator (teacher, administrator, superintendent) for forty years in public education in Winnipeg. Dorothy has extensive volunteer experience including President of the Manitoba Teachers Society. She has won numerous awards including the Dr. J. M. Brown Award for outstanding contribution to teacher education in Manitoba.
Dorothy serves as both Council Member and Board of Regents Representative.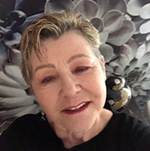 Council Member
Marion Magnusson (MTH 09, MST 13)

Marion would like to support university education as a continuing process throughout adulthood. Her university education started as a mature student; her three children had grown and were on their own, she moved into a new direction from clothing design, entrepreneur, merchandising in the garment industry to theological studies. She continued to further her studies with a PhD: Human Relations in Spritual Care and Psychotherapy (ABD). She believes education inspires each of us to grow beyond our limitations of age, position or abilities to further inspire the next generation. Her experience in health care chaplaincy and a regional spiritual health services coordinator brings a perspective of Manitoba's broad cultural and religious diversity.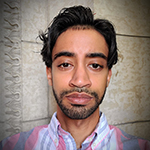 Council Member
Jamal Tajdin (BBA 2018)

Jamal is a recent graduate and has been able to obtain diverse work experience across multiple industries and countries. He believes it is important to help the next generations go through life. During his time at the university he worked at the UWSA, and is currently involved with multiple charities both local and international. He would like to have a role advising with both traditional and social media, as well as the legislative and parliamentary processes to get alumni involved and educated on the powreful role they have on the future of Canada.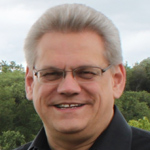 Alumni Association Council Board of Regents Representatives
Stefan Jonasson (Collegiate 79, BA 88, M.Div 97)

Stefan Jonasson is presently Editor of Lögberg-Heimskringla, an Icelandic community newspaper. Previously, he was a member of the professional staff of the Boston-based Unitarian Universalist Association for 24 years. Stefan received the University Gold Medal in Religious Studies in 1988 and the Governor General's Gold Medal in 1997. He was a member of the Alumni Council from 2008 to 2014 and its president from 2012 to 2013. He was appointed to the Board of Regents in 2015. He is also a member of the Interfaith Roundtable. He received the Queen Elizabeth II Diamond Jubilee Medal in 2013 in recognition of his community service. Stefan lives in Winnipeg with his wife Cindy and they have two adult daughters.