UWinnipeg Magazine

Generous, humble, and wise
Read our Summer 2020 [PDF: 8.71 MB] magazine or browse the flip book format above.
UWinnipeg Magazine (formerly The Journal), is produced for alumni, faculty, staff, and friends of The University of Winnipeg. As you flip through the pages, you will find stories that celebrate the impact UWinnipeg alumni are making in the commmunity and get an inside look at some of the innovative research and scholarship taking place on campus.
If you have a comment, question, or story idea we want to hear from you! Contact us at alumni@uwinnipeg.ca
Back Issues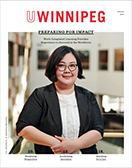 PREPARING FOR IMPACT
Work-Integrated Learning Provides Experience to Succeed in the Workforce
---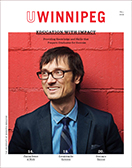 EDUCATION WITH IMPACT
Collaborating to Advance Knowledge and Solve Challenges
---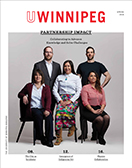 PARTNERSHIP IMPACT
Collaborating to Advance Knowledge and Solve Challenges
---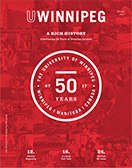 A RICH HISORY
Celebrating 50 Years of Growing Leaders 
---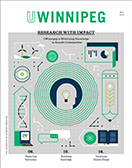 RESEARCH WITH IMPACT
UWinnipeg is Mobilizing Knowledgeto Benefit Communities 
---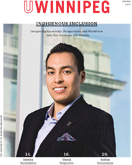 INDIGENOUS INCLUSION
Integrating Knowledge, Perspectives, and WorldviewInto Our Curricula and Culture 
---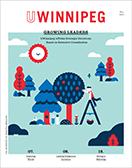 GROWING LEADERS
UWinnipeg Affirms Strategic Directions based on Extensive Consultation 
---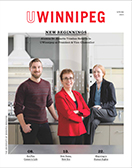 NEW BEGINNINGS
Alumna Dr. Annette Trimbee Returns to UWinnipeg as President & Vice-Chancellor 
---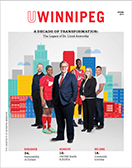 A Decade of Transformation: The Legacy of Dr. Lloyd Axworthy
---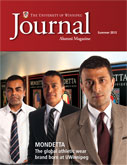 MONDETTA
The global athletic wear brand born at UWinnipeg
---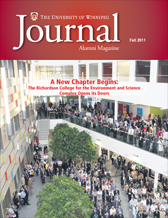 A New Chapter Begins
The Richardson College for the Environment and Science Complex opens its Doors
---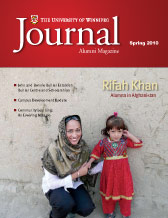 Spring 2010 [PDF - 3.9 MB]
A Long Way Home
Growing up in Linden Woods is nothing like the armed and fortified embassy Rifah Khan (BAH, 2003) now calls home.
---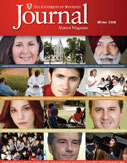 Winter 2008 [PDF - 3.8 MB]
Outstanding Individuals and Ordinary Folks
UWinnipeg staff and alumni make a difference around the world, and here at home.
---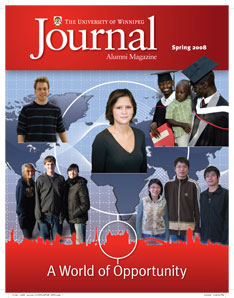 Spring 2008 [PDF - 2.5 MB]
A World of Opportunity
Ray McFeetors, Great-West Life commit $2.67 Million for new student residence
---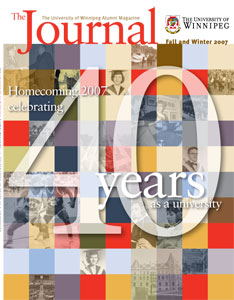 2007 Fall/Winter Issue [PDF - 4.3 MB]
Homecoming 2007
The University of Winnipeg celebrates 40 years as a University.
---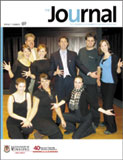 2007 Spring Issue [PDF – 3.07 MB]
$3 Million Gift Creates CanWest Centre for Theatre & Film 
---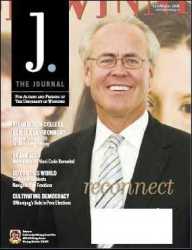 Fall/Winter 2006 [PDF - 1.9 MB]
Largest Private Gift In UWinnipeg History
$3.5 Million to Create Richardson College for the Environment 
---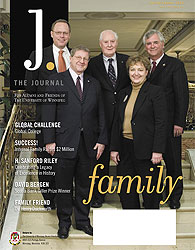 2006 Spring Issue [PDF - 1.99 MB]
Success! Internal Family Raises $2 Million In an unprecedented show of support
---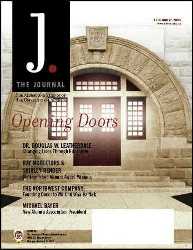 2005 Fall Issue [PDF - 1.49 MB]
Dr. Douglas W. Leatherdale - Changing Lives Through Education
---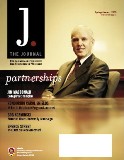 2005 Spring Issue [PDF - 1.49 MB]
Jim MacDonald - Collegiate Champion
---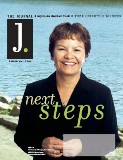 2004 Fall Issue [PDF - 1.16 MB]
Where She Belongs
Dr. Mary Young, Director of Aboriginal Student Services 
---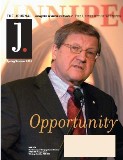 2004 Spring Issue [PDF - 1.17 MB]
When Opportunity Knocks
Dr. Lloyd Axworthy '61, LLD '98, becomes sixth president and vice-chancellor
---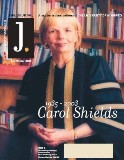 2003 Fall Issue [PDF - 888 KB]
Carol Shields, 1935-2003
The University celebrates the life of our fifth Chancellor
---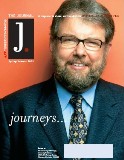 2003 Spring Issue [PDF - 884 KB]
The Road From Transcona To Parliament Hill 
---
2002 Fall/Winter Issue [PDF - 873 KB]
Children's Lit: Not Just For Kids
Perry Nodelman on the world of kid's lit
---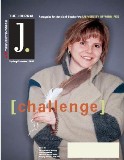 2002 Spring Issue [PDF - 873 KB]


Quest For A Challenge
Rose Anna Schick (Class of '92) writes about her incredible journey to York Factory
---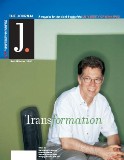 2001 Fall/Winter Issue [PDF - 692 KB]
Life On Top
The quiet charm of David Topper, one of the University's all-time favourite profs