UWSA sees more UIC faces!
Thu. Mar. 9, 2017
Familiar faces at UIC have again been elected to represent the UWSA in the 2017-18 academic year and we are thrilled! We look forward to working with the UWSA as we continue to plan for their satellite office at our up and coming Merchants Corner location. Thanks to outgoing Executives Kevin Sette and Sadie Phoenix-Lavoie for their great work on the consultations for this project.
Congrats to Morgan Brightnose, Vice-President of Internal Affairs, Megan Linton, Vice-President of External Affairs and Jade Defehr, Status of Women Director!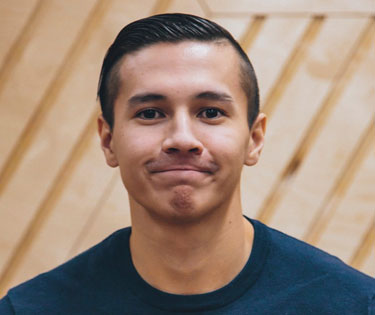 Morgan, VP Interal Affairs, is completing the last year of his BA with a double major in Politics and History. He has taken a number of classes at UIC and continues to pay us visits. Last year Morgan served as the co-President for the Aboriginal Student Council and sat on the UWinnipeg Indigenous advisory circle, UWSA Board of Directors and the UWSA sub-committee of Finance and Operations. He decided to run for the UWSA because of his experience and understanding of how services can support students. Morgan hopes to make students more aware of the services UWSA offers and rejuvinate the Student Support Program to see that students receive the support they need. Go Morgan!
M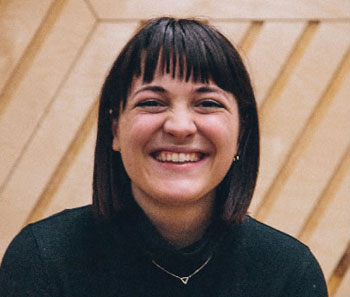 egan, VP External Affairs, is a third year student double majoring in Environmental Studies and International Development Studies. She is taking her first, but hopefully not last, class at UIC right now. Over the past year she has been working to keep campuses accountable for on-campus sexual assaults. Megan has been working with the UWSA to create policies that would help dismantle ablism at the University and has been active with Divest UW. Her goals are to make the school safe and financially accessable for all students. Megan will advocate for safe spaces and study spaces so that all students have the chance to realize that school can be wonderful and fun! Keep it up Megan!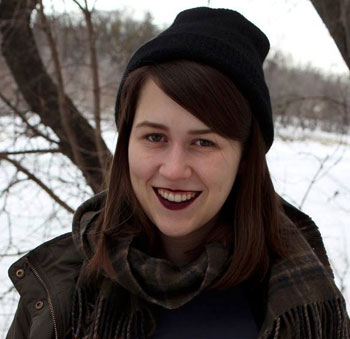 Jade, Status of Women Director, is a fourth year student double majoring in English and Women and Gender Studies. She has taken a UIC course and worked closely with some of our students on various initiatives. She served as the Status of Women Director last year, co-founding the Inclusive Gym Initiative with UIC student Jaq Pelland. Jade has challenged rape culture in Canadian litergy and university scene through a public letter, petition and both radio and in-person conversations. She is an active member of Divest UW and the Women-Trans Spectrum Centre. She is a great collective organizer, having helped organize many events including the Winnipeg Women's March on Washingston, and loves doing it. Thank-you Jade!